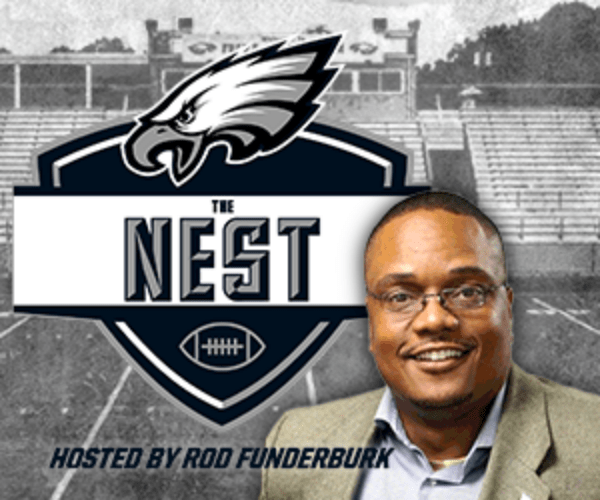 Hosted by Rod Funderburk. From East Coast Wings in Kernersville. Rod interviews East Forsyth Eagles head coach Todd Willert and Athletic Director Allen Plaster days before the Eagles take on Ragsdale in the 3rd round of the NCHSAA 4A State playoffs Friday Nov 29th 2019. The guys take a look at East Forsyth's convincing 2nd round win over Davie County. Plaster and Willert give Rod and Dez a surprise gift. Plus, how do the guys feel about Wake Forest bowl chances and the Panthers getting a reversal of a non Pass Interference call…in New Orleans?
The Nest with Head Coach Todd Willert is now available on all major podcast outlets including Spotify, Google Podcasts, Apple Podcasts and more.
Make sure to tune in LIVE to hear Exclusive coverage of East Forsyth vs Ragsdale, 3rd round of NCHSAA 4A state playoffs at www.mixlr.com/livewire-media-group or the homepage of SportsCarolinaMonthly.com
The Nest with Head Coach Todd Willert is sponsored by
-East Coast Wings – Kernersville
-Kevin Bugg-State Farm Insurance
-Cindy Swaim – BH Homeservices
–The Collegiate Shop
–Havoline Xpress Lube – Kernersville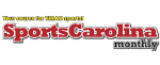 Carolina Panthers/NFL
There are still three weeks left to go in the regular season, but the...

The Carolina Panthers have released head coach Ron Rivera in a statement from team...
ACC Football
Wake Forest vs. Syracuse: The Orange got it done over the Demon Deacons in...

Miami vs. Duke: The Blue Devils ended their season on a high note with...

North Carolina vs. NC State: The Tar Heels became bowl eligible after defeating NC...