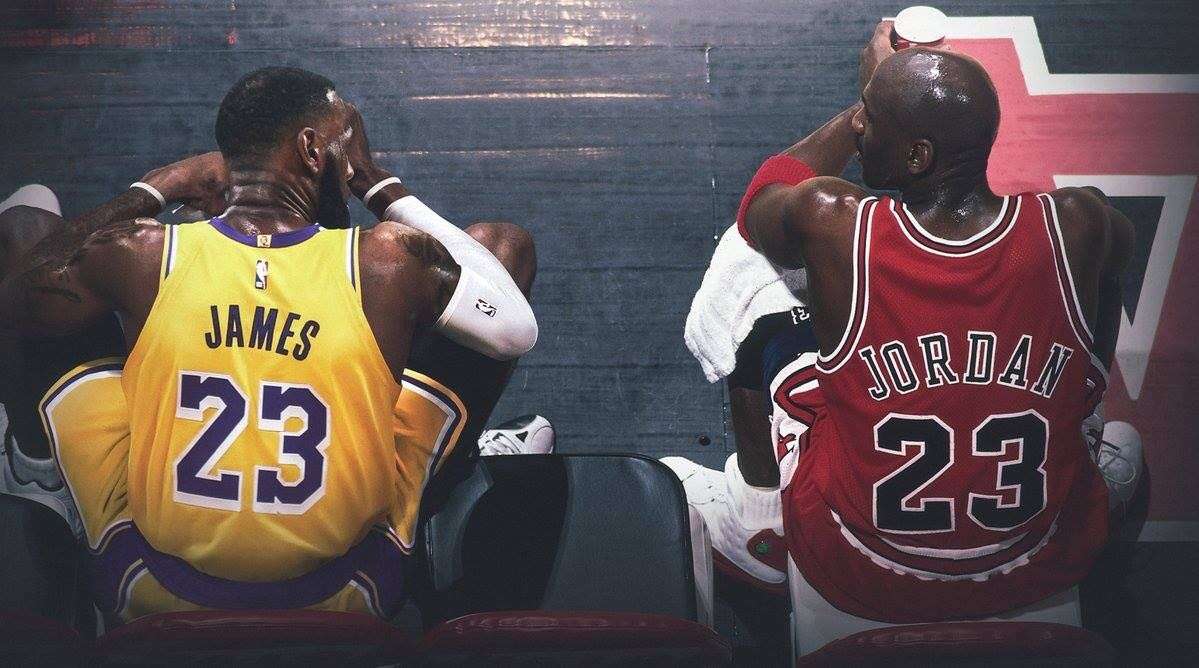 Lebron James captured his 4th NBA title last night as the Los Angeles Lakers defeated the Miami Heat in 6 games.
As I poked around social media this morning, I realized something. Younger Lebron James fans were using the victory as a double victory against Michael Jordan. As in, this win solidifies Lebron James as the GOAT. The Greatest of All Time.
Like Ever.
No debate. Right?
Wrong.
Let me get this out of the way from the very beginning. I LOVE Lebron James. I've been a fan of his since his St Vincent St Mary days in Akron, Ohio back in the early 2000s. I rooted for him when the Cleveland Cavaliers drafted in in 2003 and he didn't disappoint with more hype coming into the league than anyone except possibly Lew Alcindor (Shaquille O'Neal gets an honorable mention here too). From day one, Lebron showed as an 18-year-old kid, he belonged here.
I followed Lebron when he left Cleveland for Miami. I clowned my in laws (who live in Cleveland) when he left because they claimed they hated the dude. Burned jerseys. Would never cheer for him again. Those conversations were forgotten when Lebron, armed with 2 titles teaming with Dwayne Wade and Chris Bosh (two top 20 players in the league during that stretch) came home and made a promise to win a title for NE Ohio. Burn his jersey? We would never do that. Hate Lebron? We love him…the King is HOME!
I followed Lebron when he left the Cavs again, this time to my beloved Los Angeles Lakers. I am 42 years young. I grew up a Showtime Lakers fan. My earliest memory of NBA Basketball is watching the Lakers get destroyed by the Boston Celtics in the Memorial Day Massacre, a bludgeoning in Game 1 of the 1985 NBA finals. The Lakers would go on to win that series. And a new fan. Me.
Magic running point. A living legend in Kareem Abdul-Jabbar playing Center with the most unblockable shot of all time, the sky hook. Byron Scott, AC Green. Big Game James Worthy. Hell, KURT RAMBIS is a Laker Legend. I fell in love with all of it. Other than my North Carolina Tarheels, the LA Lakers are my favorite team. Always has been.
So, with Lebron coming to Tinseltown…my heart overflowed. My favorite current player is coming to save my favorite team. Sign me up.
Now with Lebron capturing his 4th title in year 17 of an incredible career, I am starting to see certain folks claim Lebron is the greatest of all time, and there is now no debate.
Slow down, folks.
Lebron, with the title win last night, did do something. He moved into 2nd place on my list with no debate. On my list, I had Kareem there. And with good reason. The man played 20 years, is the all-time leading scorer in league history, has 6 league MVPs, 2 Finals MVPs, 19 All Star appearances (what??), 15 times All-NBA team, 11 time All-Defensive team, and has 6 Championship rings. That is a stout resume. Maybe, on paper, the greatest career ever.
I am moving Lebron past him. And I am moving him past Kareem for many of the same reasons why I cannot move him past Michael Jordan. Not yet.
By the way, currently Lebron has 4 league MVPs, 4 Finals MVPs, 16 time All Star, 6-time all-Defensive team, 16 time All NBA and 4 rings. It compares to Kareem. It really does. And Lebron is still going.
But…he is not Michael Jordan.
I am glad The Last Dance came out BEFORE the NBA could resume play this year. The epic documentary on the 1998 Chicago Bulls and Jordan's career. It gave those too young to remember a chance to really see what the fuss was about. It gave those old enough to remember it, ammo to fight the good fight. Because, yes, we recognize that Lebron is coming, and in the end, he very well may eclipse Jordan as the "Greatest".
That day is not today.
First off, Jordan's resume is just as good as Kareem's or Lebron's. 14 time All Star. 9 times all-Defensive Team. 5-time League MVP. 6-time Finals MVP. 11 time All NBA team. 10-time league scoring champion. 6 Championship rings.
In the 1987-88 Season….Michael Jordan won the league scoring championship, was voted Defensive Player of the Year, made All Star team as a starter, won the All Star Game MVP with 40 points, 8 rebounds, 4 STEALS, 4 blocks (in an ALL STAR GAME) averaged 35 points per game for the season, played ALL 82 games, AND won the Slam Dunk contest. This was 3 years BEFORE Jordan ascended to champion level.
At that point, even Magic Johnson, Larry Bird, Isaiah Thomas…the cream of the crop in the league, acknowledged Jordan was the best player in the league. 3 years BEFORE he won his first title. There was no debate. At all.
Lebron does not have a single season like that on his resume in 17 years. Not even close. No one does.
But let us forget numbers and stats. I call Lebron #2 all time and I am called a hater. What? I just explained I have loved Lebron from day one. How can I hate Lebron? Someone explain this to me. Make it make sense. I have defended this dude for YEARS. I defended him when he left Cleveland the first time. I defended him when he just STOOD there in the 2011 NBA Finals vs the Mavericks. I defended him when he came home. Just because I am not giving him all the flowers today does not mean for one second, I do not recognize I am watching greatness. GREATNESS.
I have never had to defend Michael Jordan. EVER.
Guys do not FEAR Lebron. They marvel at him. He is a damn cyborg. He is built like an NFL Tight End. He moves like a guard. He bullies like a hybrid Karl Malone/Charles Barkley in the paint. Over the years, since Dallas dared him to shoot from 3 for an entire Finals series in 2011, Lebron has expanded his range to damn near half court when he feels it. I have zero idea when Lebron retires. He looks like he can play another 5 years easy. He is 35.
Jordan scared the crap out his opponents. Real talk.
That is not hyperbole or made up. Guys literally feared guarding him. No one wanted to be on a poster or SportsCenter after MJ dumped 48 on them on a cold January Tuesday in the regular season in Milwaukee on WGN. For no reason other than what Jordan made up in his head to get himself revved up most of the time.
Lebron dominates when he must. When his team has their back against the wall. Facing elimination. Legacy moments. I call it "Angry Lebron". When you see Lebron in the layup line with that look on his face…no smile, no dancing, all business? Yeah…someone is about to get this work.
The difference? Michael Jordan was like that EVERY SINGLE GAME. Like UNC Basketball Head Coach Roy Williams, who was an assistant under Dean Smith while Jordan played for the Tarheels said…..it's like he had an on/off switch…and Michael Jordan never friggin turned it off.
Jordan made the game global. Lebron cannot do anything about that but ride those coattails. Jordan make sneakers cool. Think about that. Before Jordan, no one cared about sneakers. Jordan turned sneakers into…. fashion. A basketball player. Jordan made a league that 10 years prior was on tape delay for its NBA Finals and many players were on cocaine into the most popular sport on the PLANET. Lebron has not hit that level. Hell, that level is reserved for not sports stars but global icons. Michael Jackson level. Movie star level. Jordan achieved that level of fame off his basketball game only.
Think about that for a minute. How good at something do you have to be, to be so recognized that you cannot go anywhere on the PLANET without being mobbed by sobbing fans passing out at the sight of you? When was the last time you saw a grown ass woman pass out from seeing Lebron James get off a bus?
It was said during the 1992 Olympics, that at that moment in time, Jordan was the most recognizable person on the planet next to Jesus Christ. Do you have any idea how good you must be at something to be compared to JESUS?
Jordan did all of this with no social media. No way to build his own brand on his own. Nike was his social media. Wheaties. McDonalds. Hanes. Ball Park Franks. You get it. James is walking down a path that Jordan built and paved with gold. Everything Lebron does…is compared to Jordan.
Lebron even wears JORDAN'S NUMBER. Come on stop it.
Does Lebron even have a symbol? My grandmother knew what the Jump man symbol was. The LBJ thing with the crown? I could not pick out a pair of Lebron's Nikes in a lineup. I can spot a pair of Jordan's from across a Walmart parking lot.
Remember…I am a Lebron James Fan. Anyone that knows me, knows I am a diehard Lebron James fan. I am also realistic, and I have the fortune of growing up in the entirely of both Jordan and James eras.
One does not get to THAT level without being the ultimate best at what they do. Period.
What's Lebron's Iconic Moment? What is the one moment you think off when you think of Lebron? Is it the block on Andre Igoudala in the 2016 NBA Finals that led to the improbable comeback for the Cavs in Game 7 vs the Golden State Warriors? What is the Lebron iconic moment? Am I forgetting some shot that won a title, a playoff game, something?
There are Jordan iconic moments littered across the sports landscape to this day. The Game 5 clincher vs the Cavs. The 1982 NCAA Championship game winner. The head scratching, switch hands midflight scoop layup vs the Lakers in the 1991 Finals that had every kid in America outside the next day trying to duplicate it. The final shot by Jordan in a Bulls uniform, over Byron Russell in Game 6 vs the Jazz in 1998. Those are just the first few that come to mind.
What is the Lebron iconic moment? It is a serious question that is never brought up. Never in your life have you seen Lebron do something and go outside the next day trying to duplicate it. Ever.
Coming back down 3-1 to beat a 73-win Golden State Warriors team on their home court in Game 7 back in 2016? I hear the argument that Jordan never had to face a team as good as the Warriors like Lebron did. Or go through a dynasty like the Tim Duncan led San Antonio Spurs or Warriors.
Do you know why? JORDAN'S TEAM WAS THE WARRIORS. The Bulls WERE the Dynasty. For a decade. You realize how many dudes are out there that are Hall of Fame players that do not have a ring because of Jordan? How many Hall of Fame players have a ring by going through Lebron?
There was not another iconic team Jordan had to go through once he won his first title. The Bulls WERE the iconic team because of him. The Bulls were by far the most popular team on the planet during the 90s decade. Nothing comes close. There were like the Beatles every city they went. That does not happen without the type of greatest Jordan possessed. Everyone simply KNEW.
During Lebron's entire 17-year career to date…there has always been someone that was considered just as good or better than Lebron at that moment. Kobe. Kevin Durant. Steph Curry. Giannis. Kawhi. He has never been the undisputed best player in the league by players, fans, coaches until the end of the year when he is standing on a platform with hardware. Then the debate starts again.
Scroll back to the top of this…Jordan was considered the best player in the league by 1988 by his peers with no debate. In a league that had Magic in his prime, Bird, Thomas…Barkley, Malone, Ewing, Hakeem…. Dominique and many more. THE PLAYERS called Jordan the best.
But the one thing…out of all this that struck me as to why Lebron has not caught MJ yet?
Last night, while accepting his Finals MVP trophy…Lebron proclaimed "he wanted his damn respect too."
When was the last time you heard Jordan asking for respect on his game? Hell, when was the last time you ever heard Jordan call HIMSELF the Greatest?
Never. Jordan never had to. It was understood. Still is.
When Lebron gets to a point when its simply understood, and something he does not have to proclaim himself? We can revisit this then. And that time is closer now than ever before.
It is an honor to be the second-best player of all time, while you are still playing. It really is.
He can be YOUR GOAT. Nothing wrong with that at all. I respect your opinion. Just make sure you put "MY" in front of GOAT when you say it. Because he is not THE GOAT. Yet. Until Lebron earns that status…on his own.
Desmond Johnson is the host of "The Rundown with Desmond Johnson" Saturday mornings at 11am on Tobacco Road Sports Radio
Follow Desmond Johnson on Twitter at @dez_3505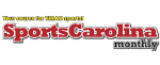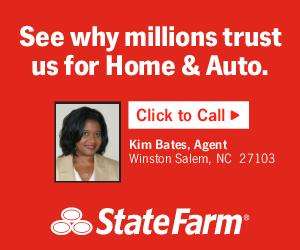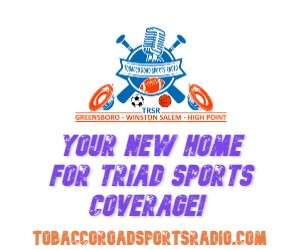 ACC Basketball
CHAPEL HILL – To continue its storied men's basketball tradition, The University of North...

CHARLOTTE, N.C. — Calendars and fried shrimp. And, of course, golf. Those are the...

CHARLOTTE, N.C. — The lights of college basketball in the Carolinas grew dimmer Thursday...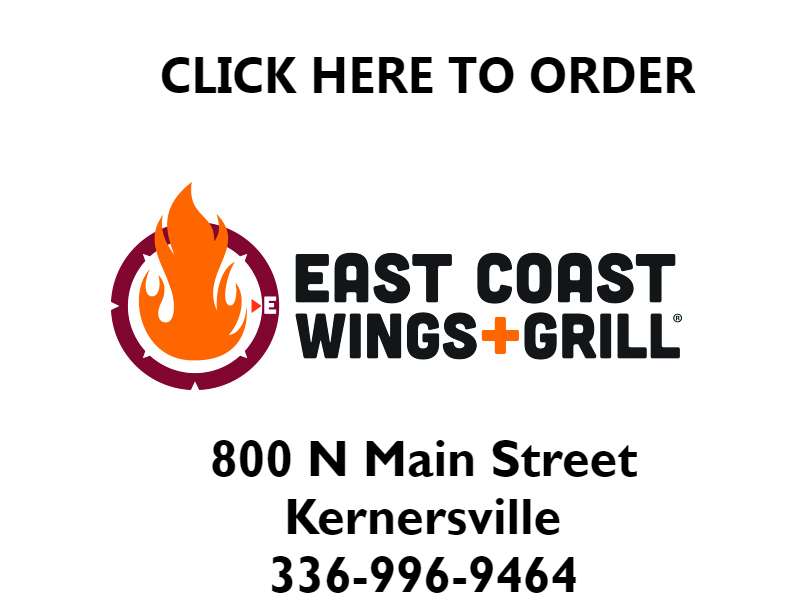 Carolina Panthers/NFL
CHARLOTTE, N.C. — Four months ago, almost to the day, Sam Darnold sat in...

Sponsored by Beamer Tire and Auto Hosted by Desmond Johnson 3.25.2021 Thursday on Franchise...