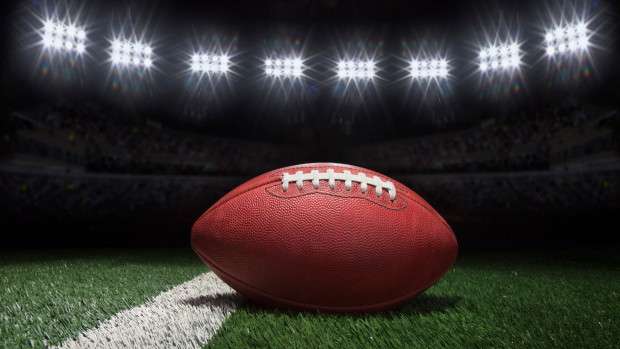 by Brandon Blakney
1. Jaden Sutton leads scrappy Bobcats to a 26-23 comeback win over Raiders
Senior quarterback Jaden Sutton was responsible for three total touchdowns two on the ground and one through the air. A late scamper for a go ahead touchdown in the fourth proved to be the dagger, the Bobcats (4-3,1-0), trailed the entire game leading up to Sutton's final score. Sutton was contained along with the entire Glenn offense for majority of the first half. Reagan's (5-2,0-1), defense led by senior linebacker Keandre Bunya contained a skilled offense.
Sutton was provided with more space and opportunity to operate in the second half, Sutton was able to find running lanes and picked this defensive unit apart. Second half adjustments proved to be the difference, Glenn cut down on mental mistakes and executed smoothly offensively in the second half. Down the stretch the Bobcats never folded, Sutton led them through a physical contest and it's the type of win that could fuel this group through the rest of conference play.
Senior cornerback Carlos Martin stepped up big defensively for Glenn, he's a real playmaker at defensive back for this group. Martin flew all over the field making tackles and assisting in run support. Martin might have also notched tackle of the game, when he laid out Reagan receiver Jamon Brown. The Bobcats will have their hands full with undefeated East Forsyth (7-0,1-0), later this week.
2. Reynolds plays complete game against Davie
The Demons (4-3,1-1), earned a big win against the War Eagles (3-4,0-1), in front of a packed homecoming crowd. Defensively Reynolds established the tone early by stopping the War Eagles on multiple drives, the defense bent at times but never broke. One stop in the first half came on the one yard line late, it seemed to seal the deal and kill any momentum the War Eagles had established. Davie came into this matchup averaging 29 points offensively and they were obviously held way under that margin. Reynolds played tough all night and limited big plays.
Offensively Coach Crowley rotates two signal callers, senior Charlie Mensh tossed two touchdowns in the first half, one went for 80- yards- to junior receiver Tobias Johnson, the second was a 10- yard- completion to senior Kenyar McPhatter . The Demons have nice speed on the outside and these playmakers can really blow a game open.
Reynolds will have a huge Central Piedmont conference matchup with Reagan on the road, the Demons are still searching for their first road win on the year.
3. Reidsville looks scary good in latest win
The Rams (8-0,1-0), put up 70 points and pitched a shutout in their conference opener win over Carrboro (3-2,0-1). Reidsville was led by the trio of Kyle Pinnix, Travion Canada, and Breon Pass. Pinnix threw four touchdowns on the evening, all four went to running back Canada and do it all athlete Breon Pass. Canada also ran for two touchdowns on the day to go with his two td snags, Pass added a punt return on special teams along with his two td catches.
These guys have come up big all year, they're all dangerous in space with the football. The Rams have stars that impact all three phases of the game, they are extremely hard to contain and this team doesn't make many mistakes. Defensively this group was locked in they didn't allow a single point, and never allowed Carrboro to establish any momentum offensively. Reidsville has a nice blend of speed and physicality, they haven't given up many big plays as a unit so far this season.
Reidsville could be on their way to another historic season, they don't seem to have a true weakness, and they aren't a team who will beat themselves.
4. Quick Hitters
Chase Rorie, (Parkland 8-0,3-0)- Rorie went absolutely nuts with 5 touchdowns and 218- yards-, on eight receptions, in Parkland's recent 48-7 drubbing of Western Guilford. Rorie put up more yards alone than some entire offenses this week, talk about a career game for the youngster.
Cameron Cloud (Northwest Guilford 4-4,1-0)- Cloud was the ultimate spark plug for the Vikings on friday. Cloud got things going on special teams early with a 92- yard- kickoff return, he also racked up 104 yards on 16 carries to pace the backfield. His efforts helped Northwest pick up the win on homecoming, and snap a four game losing streak.
Micah Crowell ( East Forsyth 7-0,1-0)- Crowell was a difference maker in a slobberknocker of a conference opener between, cross town rivals East and West Forsyth. Crowell snagged five passes for 128- yards, and scored a crucial touchdown in a game where points were scarce. Crowell also recovered a huge fumble to help turn the momentum of the game.