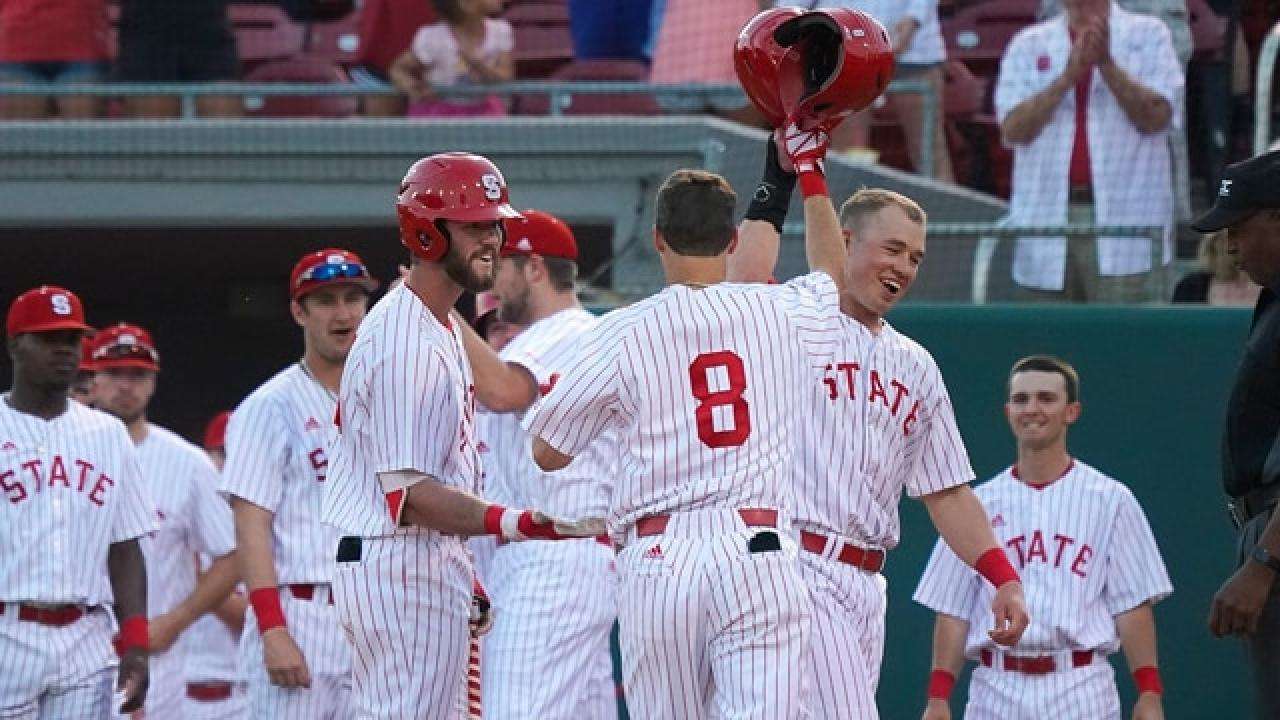 I dont understand.
I dont understand why NC State fans dont understand why they arent playing in the NCAA College World Series anymore.
The Wolfpack had to forfeit their semifinal game vs Vanderbilt earlier this week, as the NCAA ruled that the Wolfpack would not be able to play due to a number of active Covid positive cases among the team.
Why did this happen? Basically, some of the Wolfpack are vaccinated. Some are not. A unvaccinated player caught Covid. That spread through the Wolfpack to the point where the Pack had 8 positive cases among the 27 players that travelled.
Not only did the Wolfpack players test positive for Covid, but they tested positive for the Delta Variant of Covid, which is highly contagious. NC State had four positive tests before Friday's game with Vanderbilt. The Wolfpack had 13 available players for the 3-1 loss. Those were the 13 players who were vaccinated. After the game Friday afternoon, the 13 vaccinated players were tested, and four more players tested positive.
NCAA rules state that if the entire team is vaccinated, they will not be tested. If not, the team is subject to testing whether you are unvaccinated or not. Basically if the entire Wolfpack team had been vaccinated, not only would a third of the team not caught Covid, but they wouldnt have been tested at all. This has been clear all year. The Wolfpack knew this going into the season.
NC State chose to roll the dice on this one. I'm sure if they thought they were going to make it this far, they probably would have vaccinated the entire team and stressed the importance of it. Instead it was left up to the players. I do understand the logic of waiting to get the shot, because I did similar. In April, as we were winding down High School Football, I decided to wait until after the season to get the shots, due to not knowing how it would affect me physically. In hindsight, it was stupid on my part to wait. But I get the logic. I am now fully vaccinated by the way, suffered zero side effects and can walk around mask less as much as my heart desires.
However, as of Tuesday morning, only 52% of adults are fully vaccinated in North Carolina.
Let me be clear, I'm not here to poke fun at NC State or their fans. I understand that there are still people out there that don't believe in the virus or the shots. I understand that there is a lot of misinformation out there and its hard to sort through it all. And every person deserves to be able to decide for themselves whether or not to take the shot. But if rules have been put in place for months, you cant be mad when those same rules are applied to you when you break them.
State players may have wanted to wait so that they didn't have side effects that may have not allowed them to physically suit up for a playoff game. I get it. But the NCAA rules are very clear. VCU just suffered a similar fate in the Men's NCAA Basketball tournament in March. The NCAA isn't going to look the other way, regardless of what school you are.
But that seems to be the issue here with NC State fans. That the NCAA could have bent their own rules if they wanted to. But they didn't because its a "conspiracy" against NC State living their best lives. Ive seen online petitions with over 15,000 signatures, as if an online petition would make the NCAA reverse its decision and allow NC State back in. State fans have whipped themselves into a frenzy that the NCAA is out to get them.
That couldnt be further from the truth.
Wolfpack AD Boo Corrigan appeared on "Packer and Durham" on ACC Network on Monday morning. He himself explained how there wasn't much the Wolfpack could do and that this was decided back in September.
"We made the decision early on, when you go back to September, that the medical experts were going to be the ones that determined whether we played or not. They determined that we were not going to be able to play. Then we turned our focus to our players and trying to get them home."
Corrigan went on to talk about the situation and how medical advisors for the NCAA, not local health departments, made the decision for them.
"There really isn't anything we can do. We made … the decision as a collective that the medical advisors were going to be the one who drive these decisions," Corrigan reiterated. "We asked about additional testing. We asked if there was anything else we could do.
"At that point, when you are talking about a travel roster of 27 players, with contact tracing, with everything else, the numbers that we had that were positives, there were no other options for us at that point."
It brings up an interesting question that we will begin to tackle over the next few months. Should athletes be made to mandatory vaccine? Its a different conversation for Pro Athletes subject to players unions and owners. But in College, should it be made mandatory to take the vaccine in order to play? If youre a player and you choose to not vaccinate, and then catch Covid and spread it among your team….should you be held liable since you didnt want to take the very instrument that would have prevented the spread? Should the players that were unvaccinated be held responsible for robbing NC State of a chance to win their first major National Championship in over 30 years?
Corrigan was pressed on the topic. For him, even after this…its still a player's decision.
"We've worked on educating, we've worked on the protocols that we have in place if you are vaccinated, the protocols you have in place if you are not vaccinated, but at the end of the day this is a personal decision that everyone has to make on their own," he explained. "We support their rights to make that decision."
We've already seen some resistance from pro athletes in the NFL, including Carolina Panthers QB Sam Darnold and RB Christian McCaffrey in terms of taking the vaccine. Should the NFL work with the NFLPA to make vaccines mandatory for the good of the sports as a whole? What about other sports?
According to a Yahoo Sports article posted on Monday of this week, a reported 65% of NFL players have received at least one shot. Three teams have reportedly reached 85% overall vaccination. NBA commissioner Adam Silver said in April more than 70% of players received at least one shot. No team had revealed its roster to be at least 85% vaccinated, which would loosen league protocols. Every WNBA team has met the threshold for being considered fully vaccinated as 99% of the league's players are fully vaccinated, the WNBA announced on Monday. Those are pro leagues with Players Unions that decide the path for the players. The NCAA decides the path for its players. Its a major difference that fans havent seemed to grasp.
Its a question that we as a society will need to address. In college, is it the NCAA responsibility to ensure the safety of all of its players and coaches by making vaccines mandatory going forward, to avoid the situation that happened to VCU…to NC State? To enroll your kids in public school, anywhere in the country, they have to be immunized against certain things. Measles. Mumps. To enroll in a public university in the State of North Carolina, you have to have updated vaccine shots for Tetanus. Why should this be treated any differently for Covid? Should it be treated differently?
"We wanted to play," Corrigan said. "We wanted to be there. We fought for the opportunity to be there. I don't think it's my place .. to tell people how hard we are fighting for everybody.
"You just do. You fight, and you're angry, and you try to figure out how to move this forward, and how do we represent this great university. How do we represent and try to get our players back on the field?
"At the end of the day it wasn't an option."
Maybe, if the NCAA takes a bold step and decides to make Covid vaccines mandatory in order to play sports…it would never have to be an option in the first place.
Desmond Johnson is the owner of Tobacco Road Sports Radio. He is the host of "Franchise Players" weekdays at 11am on Tobacco Road. You can also find him on a variety of shows on Tobacco Road weekly.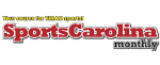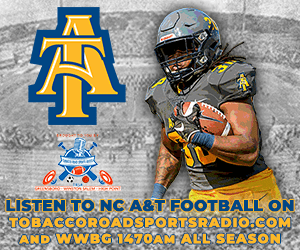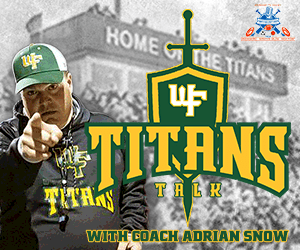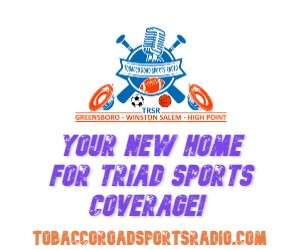 ACC Basketball
Published by The Charlotte Observer Jump around, all you college basketball fans in Charlotte:...

New Tar Heels Head Coach Hubert Davis has been busy. Marquette transfer and former...

By: Steve Kirschner University of North Carolina forward/center Armando Bacot announced today he is...
Carolina Panthers/NFL
Hosted by Desmond Johnson and Schuyler Callihan. The guys recap the big Week 4...

Hosted by Desmond Johnson and Schuyler Callihan. The guys discuss the Panthers Week 2...