SPARTANBURG, S.C. — Egos can be fragile in the NFL. For many players it's about self-esteem and self-worth. It's part of the reason Carolina Panthers quarterback Cam Newton celebrates touchdowns with his "Superman" alter ego and one reason wide receiver Antonio Brown no longer is in Pittsburgh.
When egos are bruised, players sometimes sulk or complain in the media. If it involves contract negotiations, they sometimes hold out or are traded or released.
Coaches have egos, too. And when Carolina defensive coordinator Eric Washington lost defensive playcalling duties to head coach Ron Rivera late last season, he did it without showing one.
Washington treated it like a halftime adjustment. Instead of taking it as a demotion, he took it as a way to learn and improve.
Rivera has decided to continue calling the plays this season, and Washington has taken Rivera's decision the same way.
"Eric has a tremendous ego, but Eric also knows as I've always thought about myself [as] I'm one of the best linebackers coaches in the league," Rivera said. "Well, Eric is one of the best defensive line coaches. He knows that. He knows he's got to develop the rest of his coaching game.
"This is a chance for him to learn. He knows that and he's smart enough and confident enough in his own abilities to put [egos] aside."
Washington and Rivera working together with a common goal is a big reason the Panthers have a chance to make a big jump defensively and return to being a playoff-caliber team.
With Newton on the fast track in recovery from another shoulder surgery and with arguably more dynamic weapons around him than ever, returning the defense to top-10 form could be the key to Carolina's success.
The switch to a 3-4 scheme is part of the equation. Adding Pro Bowl players such as outside linebacker Bruce Irvin and defensive tackle/end Gerald McCoy also will help.
But it starts with Washington and Rivera being on the same page, and that starts with putting egos aside.
"I've known Ron a long time," Washington said. "I have a lot of confidence in what he brings to the table. Now we're focused on making sure our football team is moving in the right direction during this process."
That's one reason Irvin sees potential for the Panthers to do what Seattle did in 2013 when he was a member of the Super Bowl champion Seahawks, who led the NFL in total defense and scoring defense.
"You're going to get the same Coach Washington every day," Irvin said. "Most coaches, you can't tell them anything. But Coach Washington is always taking advice, taking opinion. When you've got that kind of coach, the sky's the limit."
Defining moment

Washington was upset. The Panthers had given up 10 points to Seattle in the final 3 minutes, 26 seconds in a 30-27 loss that extended their losing streak to three straight last season. The first-year coordinator wanted to know what players learned.
Rivera emerged from the top of the team meeting room stairs, a moment captured on Amazon Prime Video's "All or Nothing" series.
"I'll tell you what I learned!" Rivera said tersely. "Listening and watching, no accountability. No accountability! That's something that is missing on this defensive unit that used to happen a lot more than it is now."
A week later, the Panthers lost 24-17 to Tampa Bay. The next day, Rivera fired two defensive assistants and announced he would handle playcalling instead of Washington.
"It is humbling when a guy comes into your office and says, 'Let's talk about this. That doesn't work. Think about that?'" Rivera recalled. "Eric is able to put it aside and continue to work."
Humble is a word that defines Washington, outside linebacker/end Mario Addison said.
"Eric is a phenomenal coach," Addison added. "We all can learn. We all can learn from each other. Coach Rivera kind of took over to teach him the ropes and teach him to be a better coach … and it worked out for the best."
Opponents averaged only 19 points against Carolina in the final four games with Rivera calling plays; they had averaged 25.5 in the first 12 games. The New Orleans Saints, who finished second in the NFL in scoring with 32.9 points a game, scored a total of 26 against the Panthers in two meetings in the final three weeks of the season.
It wasn't enough to salvage a season that began 6-2, but it showed promise for the future. Early in the offseason, Rivera announced he would continue the playcalling in 2019 and move toward more odd-man fronts similar to those he ran as the defensive coordinator in San Diego from 2008 to 2010.
"I mean, everyone has their perspective on how they will respond," Washington said. "I don't view what we're doing now as someone doing my job. I have a responsibility that is essentially the same as it was when I was promoted. There have been some modifications with that."
To finish this article click on the link below
https://www.espn.com/blog/carolina-panthers/post/_/id/32337/ron-rivera-eric-washington-put-egos-aside-to-bolster-panthers-defense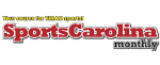 Carolina Panthers/NFL
There are still three weeks left to go in the regular season, but the...

The Carolina Panthers have released head coach Ron Rivera in a statement from team...
ACC Football
Wake Forest vs. Syracuse: The Orange got it done over the Demon Deacons in...

Miami vs. Duke: The Blue Devils ended their season on a high note with...

North Carolina vs. NC State: The Tar Heels became bowl eligible after defeating NC...