The Rockets defeated the Hornets tonight in Houston 118-106 for the 9th straight win, their longest winning streak of the season. James Harden led the Rockets with 28 points (7-21 FG), 10 assists, 6 rebounds and 3 steals, while Clint Capela added 19 points (8-12 FG) and 15 rebounds in the game. Kemba Walker led all scorers with 40 points (14-20 FG), 10 rebounds and 7 assists for the Hornets, his 5th 40+ point game of the season. The Rockets connected on 17-43 (39.5%) 3-pointers, compared to 16-41 (39.0%) 3-point shooting for the Hornets. With the win, the Rockets improve to 42-25, while the Hornets fall to 30-37 on the season.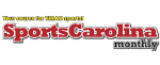 The Rundown – Most Hated UNC/Duke players
Carolina Panthers
Carolina passed on Irvin early in 2012 draft in favor of Luke Kuechly; now...

Veteran left tackle Matt Kalil has been released by the Panthers. CHARLOTTE, N.C. —...