Courtesy: Associated Press
Release: 02/05/2019

DURHAM, N.C. — Freshman Cameron Reddish scored 24 points, and No. 2 Duke pulled away to beat Boston College 80-55 on Tuesday night.
Zion Williamson had 16 points and a season-best 17 rebounds, RJ Barrett finished with 19 points and Tre Jones added 11 points for the Blue Devils (20-2, 8-1 Atlantic Coast Conference).
They overcame some shaky early shooting by shooting 63 percent after halftime to claim their sixth straight win, and they will be no worse than tied for first in the league standings when they visit No. 3 Virginia on Saturday night.
Jordan Chatman scored 16 points while North Carolina native Ky Bowman finished with 11 — he averages 20.8 — on 5-of-17 shooting while facing constant pressure from Jones. BC (11-10, 2-7) gave Duke fits for a half before fading down the stretch of its third straight loss.
Reddish finished one point shy of his previous high, set Nov. 11 against Army, and this was his best game since scoring 23 at Florida State on Jan. 12 and hitting the game-winning 3-pointer in the closing seconds.
He scored 10 points in less than four minutes, hitting two 3s three possessions apart while starting the 23-8 run that put the Blue Devils in control. The lead gradually grew from there, with Alex O'Connell making it a 20-point game with his jumper with about five minutes left.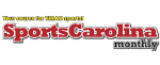 Carolina Panthers/NFL
What should the Cowboys pay Dak Prescott? When should the rookie QBs start? Jay-Z...

Now available on all major podcast outlets.
ACC Football
by Les Johns With two game-winning two-minute drives under his belt in just four...

By Aaron Beard/The Associated Press RALEIGH, N.C. — Reigning national champion Clemson has taken...

College Football is one month away, Ryan gives his best bets for the season....