Host Desmond Johnson with John Olzewski, Rod Funderburk. Panthers vs Falcons preview, who is the best team in the NFL right now? The Panel picks their Mt Rushmore of College Basketball players for the past 30 years, East Forsyth QB Ty Lyles and RB Ahmani Marshall stop by the studio to discuss their 4A state championship win, Hornets/NBA, a look at ACC Basketball action this week plus College Football semifinals preview. Tune into The Rundown with Desmond Johnson Saturday Mornings at 10am on The Sports Hub!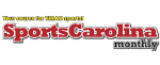 The Rundown – When will Harper and Machado sign
Carolina Panthers
The Carolina Panthers believe Cam Newton could be ready for training camp after last...

CHARLOTTE, N.C. — Carolina Panthers defensive end Julius Peppers, fourth on the NFL's career...