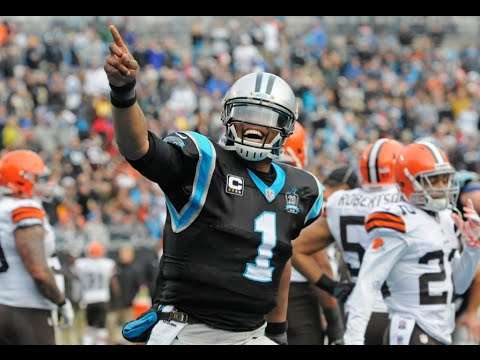 I'm an optimistic guy. Probably to a fault. However, there's no sugarcoating how agonizing it was to watch last week's game. While I was happy to be very accurate with my projections, minus all those interceptions, to watch our defense show up in the 4th quarter just to watch Cam throw the game away was tough. Shoulder injury or not, those were costly turnovers that cost us a game we should have won. We have a very similar narrative for this game versus the Cleveland Browns. A game we should win against a team playing for pride. With both defenses susceptible to giving up points in bunches, this is a game that could be sneaky good for DFS and fantasy purposes.
Cam Newton ($6,300 DraftKings, $8,400 FanDuel): As bad as last week was, Cam's performance from a fantasy point of view wasn't that bad. 300 yards on the dot with 2 TD's, he basically gave you what you paid for. The problem this week is combining his shoulder injury, a bad offensive line and a Browns D that can get to the QB, I will find it hard to play Cam this week. I can see a lower number of designed QB runs for obvious reasons. Also, if the flow of this game goes as we hope, the ball will be in McCaffrey's hands as much as possible. Cam is priced as a top 5 QB on both DraftKings and FanDuel, but I don't see top 5 production.
Projections: 225-250 yards, 2 TD, 1 INT; 30-40 yards rushing
Christian McCaffrey ($9,300 DraftKings, $9,100 FanDuel): CMC is the overall top priced player on both sites and with good reason. McCaffrey has scored 30 or more DraftKings points in 4 out of the last 5 games, a lot of those points coming from the 31 receptions he's had in that span. He leads all RB's with 80 receptions, well within reach of 100 for the season. He has more than done his job, and we'll need all of him and then some for this game. I'm perfectly fine with playing him in your season long leagues, but I'll have less of him than usual only because of his high price. He'll need to reach 30 points just to pay off that high price. While I think he's definitely capable of that, I think there are a couple of running backs who are in line for similar or better production that you won't have to break the bank for.
Projections: 80-100 yards rushing, 1 TD, 6-8 receptions, 60 yards.
Wide Receiver: We do have a pretty affordable receiving core here. The highest priced player is DJ Moore, and he's at a mid-tier price on both sites. I still think he's a bit overpriced, so I will once again pivot over to Curtis Samuel. Samuel has overproduced his last 3 games, and is still at a price where he doesn't have to do much to do the same this week. I would wait another week before I roll Devin Funchess out there because of the success Moore and Samuel have had. I will say that for continued success, we are going to need Funchess to be the possession receiver he was last season and the first part of this one. I love speed, but we'll need someone to get the tough yardage and he needs to be that guy. Two players that I would look towards as sleepers are Jarius Wright and Ian Thomas. Wright I have highlighted plenty, same situation as usual. Ian Thomas is taking over for Greg Olsen, and what pops out to me is that Cleveland has given up the most receptions to TE's. I'm cautiously optimistic he's more prepared this time around to try and fill GO's shoes, and he's at a great price and should be very low owned. Samuel and Thomas are the Panthers to roster from this group, with a flier on Moore being acceptable but risky.
Projections: Moore ($5,700 DraftKings, $6,300 FanDuel): 4-6 receptions, 60 yards
Samuel ($4,000 DraftKings, $5,700 FanDuel): 4-6 receptions, 75 yards, TD
Funchess ($4,700 DraftKings, $5,400 FanDuel): 3-5 receptions, 40 yards
Wright ($3,000 DraftKings, $4,700 FanDuel): 3-5 receptions, 45-50 yards,
Thomas ($2,700 DraftKings, $4,900 FanDuel) 5-7 receptions, 60 yards, TD
Defense/Special Teams: While I'm hoping the 4th quarter of last week was a sign of normalcy, I'm still not trusting this Defense to roster for fantasy purposes. They've given up 20 or more points for 6 straight weeks. Whether it's blown coverage, missed tackles, bad play calling on 3rd and long, this defense is below average, period. The only reason I would play their defense is if you are playing the narrative that this team comes inspired, knowing they're playing for their playoff lives, but their coach's job. On paper, the Browns have some weapons worth paying attention to in Baker Mayfield, Nick Chubb and Jarvis Landry. They also have some good complimentary pieces like Duke Johnson, Antonio Callaway and David Njoku. Mayfield is also pretty mobile, so it will be difficult to get some sacks. I would steer clear until they show they can put together a complete game.
Projections: 24-28 points, 2-3 sacks, 1 TO
I don't like being this unsure of my boys, but right now beyond the affordable wide receivers, it's tough to roster Cam and CMC at top prices. If you're playing it safe, this may be a game where you don't have any Panthers in your DFS lineups, and that's fine. Let's just hope the Panthers can turn it around and get on track for the playoffs. Good luck with your lineups, and as always, KEEP POUNDING!
Have any questions? Check us out on DFSXperts.com, where we offer a spreadsheet with position rankings, value plays and Vegas lines. Find us on Facebook, DFS Xperts and follow us on Twitter @RealDFSXperts or my personal handle, @DFSXKennyB. Listen to me on Saturday mornings on The Rundown with Desmond Johnson, where we are on across the triad also streaming. Come and join us!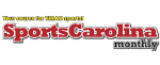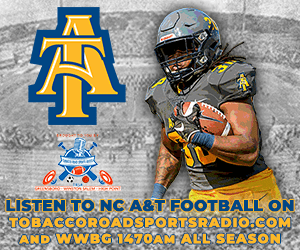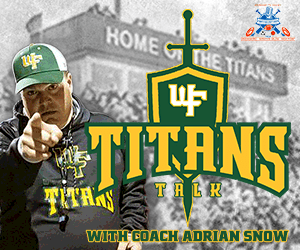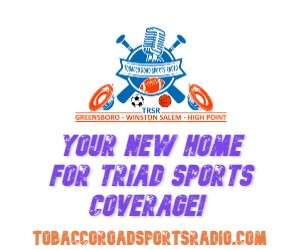 ACC Basketball
DURHAM – Fans of the Duke men's basketball program took their first look at the...

CHAPEL HILL—The University of North Carolina men's and women's basketball teams celebrated the start...

Published by The Charlotte Observer Jump around, all you college basketball fans in Charlotte:...
Carolina Panthers/NFL
Published by The Charlotte Observer CHARLOTTE, N.C. — When he was a kid, Daniel...

Published by New York Daily News NEW YORK — Graham Gano is thankful that...