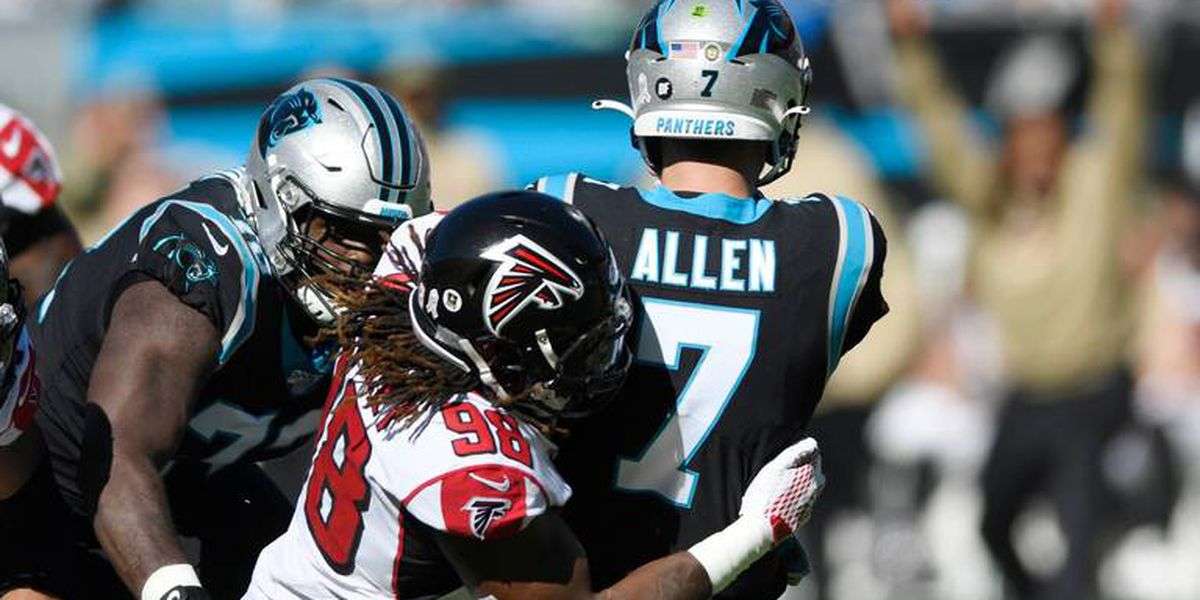 That was bad. Really bad.
The Carolina Panthers suffered their most embarrassing defeat of the 2019 season on Sunday, losing at home to the Atlanta Falcons 29-3.
More embarrassing than the billion to whatever blowout in San Francisco a few weeks ago? Absolutely. The Niners are currently atop the NFC at 9-1. The Falcons came in at 2-7 and have basically sucked all year.
We are witnesses to a team that has seemingly lost its identity. A number of things came to mind while watching this train wreck at Bank of America Stadium on Sunday. Wallow in misery with me for a moment, wont you?
–Kyle Allen aint it fam. For the past month plus, I've listened to everyone from talking heads at ESPN and Fox Sports down to local sports reporters, to the guy that sits on your Facebook page waiting for you to post anything so they can dispute it. They were all in agreement. Kyle Allen is your way out of having Cam Newton on the Panthers.
Cam Newton is owed 19 million next year, the final year of his current contract. He's on injured reserve for the remainder of the season. Hey! Here's a great idea…the Panthers should trade Cam Newton! Kyle Allen makes 400,000 a year, hes cheap and he's winning games all by himself! You dont mess with winning. Look at him throw! Cam doesn't throw the ball like that! Look at how the team has rallied around Allen! Cam is washed up, trade him. Chicago would be a great spot for Cam. He's old, hes 30, his tires have worn out tread. He will never be a pure pocket passer.
Well guess what? Kyle Allen will never be Cam Newton. Accept this for the fact that is. Painfully for some. Clearly for others.
He's proven as much over the past 3 weeks. On the very first possession on Sunday, Allen made a poor decision trying to throw the ball away to avoid being sacked, instead throwing it directly into the body of Falcons defender De'Vondre Campbell. It would be the first of 4 interceptions on the day for Allen, two of which were in the end zone that were thrown directly at Falcons defenders. It was inexcusable. Yes Allen is young. But the 2nd interception in the end-zone that was grabbed by Falcons DB Desmond Trufant was almost a carbon copy of the interception Allen threw LAST WEEK against the Packers in a loss. Allen seems to be regressing the more hes out there, not getting better.
Kyle Allen with another RZ interception and this is his 2nd of the day. Brutal decision and throw pic.twitter.com/rm4CNAP36F

— Billy M (@BillyM_91) November 17, 2019
Allen finished the day Sunday 31 for 51 for 325 yards, no touchdowns and 4 interceptions. Keep in mind, the Falcons had 2 interceptions for the season, coming into the game. TWO. This isnt just a case of having a bad game, Allen has been up and down for the past month. San Francisco manhandled Allen and the offense. A valiant showing in Green Bay resulted in a loss. And then the spanking AT HOME yesterday where all phases of the Panthers team collapsed. If the QB gets the praise when the team wins, hes damn sure going to get the smoke when the team loses. Especially when he contributes with four turnovers that were all on him. No one else. As Ron Rivera would say, "there were some missed opportunities out there today".
Allen was throwing high all day Sunday, sometimes to imaginary Panthers receivers that were nowhere near the ball. The Falcons looked like a playoff team, not a team entering the day with a 2-7 record and below average defense. Allen was a major part of that and knew it.
Kyle Allen has been atrocious, 4 INTs today against the #Falconspic.twitter.com/pITjuQ5xKQ

— Dov Kleiman (@NFL_DovKleiman) November 17, 2019
Here's Kyle Allen's stats for the season since taking over for Cam Newton at QB.
-61% completion rate
-10 touchdowns
-9 Interceptions
-7 fumbles.
This is in 8 games. This. Aint. Working. Those that were cheering for Allen when he first started, were primarily the same ones that didnt like drafting Newton in 2011. The same people that care more about what Newton is wearing at the podium after a game than what he did IN the game. The same people that cant get over having a black quarterback that uses funny fonts on social media and refused to conform to what you thought your QB should be. Kyle Allen was already cut once by the Panthers before being brought back. Kyle Allen is not the future of the Panthers, hes not even a bridge to the next QB. In fact, if this play continues, we may even see rookie QB Will Grier under center. Soon. This was not the plan for 2019. If you were on the Kyle Allen bus before, I think this is your stop.
–The Offensive line looks better when Cam Newton is back there. This is just true. Allen took a number of sacks yesterday that were not his fault to be honest. Guys simply got beat. Badly. Atlanta recorded 5 sacks and 10 quarterback hits on Sunday, meaning they touched Allen up and down all day. Having said that, the interceptions Allen threw were on his own and not a result of any of that, which is amazing when you stop to think about it. The Offensive line sucked on its own. When Newton is back there and healthy, he's at least able to extend plays with his feet and size. Hes a monster at QB. Kyle Allen is not.
–A return to the 4-3 defense. Panthers Head Coach Ron Rivera employed more 4-3 fronts on Sunday, finally after seeing that his switch to a 3-4 scheme wasn't working as planned. The Panthers were getting gashed by huge run plays in that scheme. Yesterday with a traditional 4 man front, the Panthers got back to stopping the run, only allowing 54 rushing yards on the day. Granted, the Falcons cant really run the ball, were missing their starting RB, and were gifted short fields throughout the day due to interceptions by…you know what…lets move on.
–Playoffs? Are you Kidding Me? Playoffs? The 2019 Carolina Panthers have zero business even thinking about the playoffs as it stands today. They are 5-5 and that's basically what this team is without Cam Newton. A .500 club. They can fight against top teams like Green Bay and lose. They can lay down against sucky teams like Atlanta and lose. Kyle Allen has a ceiling. We are watching it now.
This utter nonsense about trading Cam Newton can stop now. Its painfully clear that the Panthers fortunes are attached to Cam Newton's foot. Here's something to ponder. If Chicago or Denver was such a great place for a healthy Cam Newton to land and start over…why wouldnt that apply to CAROLINA? You know the franchise that drafted him and has spent the past 3 years drafting guys to help HIM on this offense? The team that brought in Norv Turner to work with him, and hes really only had Cam for 8 games healthy? The only guy in the league that is still being talked about on Wednesdays AFTER games because of what he wore on Sunday? Ace Boogie? Former League MVP? Heisman Trophy winner? Break the mold, Superman, give a kid a TD football Cam Newton?
Yeah that guy.
If Im David Tepper, Im waiting this out. Let the Panthers land where ever they land after this season. Convince Cam to have the surgery now, and commit to him for at least one more "prove it year". 1 year extension, 25 million guaranteed sounds fair. Prove that you can be healthy through a full season and that your body isnt breaking down. If its not, at least we would SEE it first instead of trading off the franchise on emotions and 4 starts from Kyle Allen early.
And as insurance, draft Oklahoma QB Jalen Hurts in the 2nd round of the 2020 draft. And seriously consider bringing his coach, Oklahoma's Lincoln Riley back to the State of North Carolina. Just a thought.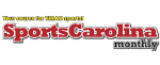 Carolina Panthers/NFL
There are still three weeks left to go in the regular season, but the...

The Carolina Panthers have released head coach Ron Rivera in a statement from team...
ACC Football
Wake Forest vs. Syracuse: The Orange got it done over the Demon Deacons in...

Miami vs. Duke: The Blue Devils ended their season on a high note with...

North Carolina vs. NC State: The Tar Heels became bowl eligible after defeating NC...