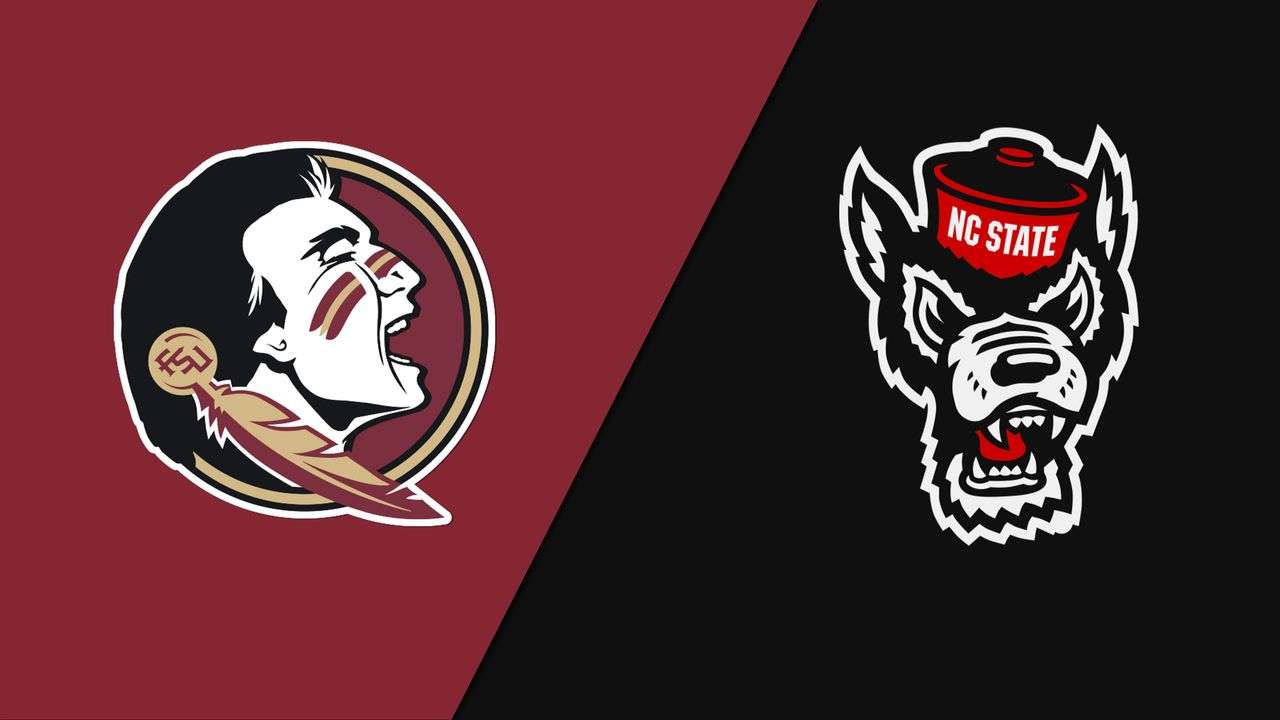 Via GoPack.com
11/21/2020 | 7:30 p.m.
RALEIGH, N.C. – Led by career-highs by both QB Bailey Hockman (265 yards passing and three passing TDs) and WR Thayer Thomas (10 catches, 135 yards receiving and two TDS), NC State defeated Florida State at Carter-Finley Stadium Saturday night, 38-22.
NC State has now won three of the last four in the series against the Seminoles, the most in a four-game span in the series which now has been played 51 times.
For the second straight game, the Pack took the opening kick and put together a TD drive. QB Bailey Hockman found WR Emeka Emezie from 21 yards out for the 7-0 lead midway through the first quarter.
The Pack doubled the lead to 14-0, when Bailey found WR Thayer Thomas for a 10-yard score less then two minutes into the second quarter.
Florida State broke the shutout with a 48-yard field goal.
NC State found the end zone right before halftime, as Bailey rushed it in from 4 yards out to give the Pack a 21-3 halftime lead.
The teams traded touchdowns to start the third quarter. RB Zonovan Knight added the Pack's rushing score from 18 yards out, followed by FSU's first TD of the game, 28 yard run on fourth down.
A second Hockman to Thomas TD, this from 24 yards out, gave the Pack a 35-9 lead heading into the fourth quarter.
The Seminoles longest play of the day came on a 69-yard TD pass five minutes into the final quarter.
Pack PK Christopher Dunn notched his 52nd career field goal, this from 32 yards.
The final score was a FSU 24-yard TD pass with 1:41 left to make the final 38-22 after a second failed two-point conversion.
WOLFPACK SPOTLIGHT DRIVE
12 plays, 75 yards, 4:59 – Bailey Hockman to Emeka Emezie for 21-yard TD
The drive covered 75 yards in 12 plays, and was capped by a Hockman to Emezie 21-yard TD pass. On the drive, Hockman was a perfect 8-of-8 for 93 yards, with Thayer Thomas catching five passes for 58 yards.
STAT LEADERS
• QB Bailey Hockman
24-of-34 for 265 yards, 3 TDs
5 rushes, 10 yards, 1 TD
• RB Zonovan Knight
17 rushes, 94 yards, 1 TD
• WR Thayer Thomas
11 catches for 135 yards, 2 TDs
• LB Isaiah Moore
11 tackles, 1 TFL
NOTABLES
• The Pack has gone over 30 points scored in four of its last five games.
• NC State held a 129-35 yardage advantage, including 114-13 in passing yards, after the first quarter of action, to take a 7-0 lead. Over the last three wins vs. Florida State in the series, the Pack has outscored the Seminoles 27-0 in the first quarter in the three games.
UP NEXT
The Pack will conclude a three-game home stand next weekend, as NC State will host #22 Liberty at 7:30 p.m.