FROM MEACsports.com
NORFOLK, Va., July 26, 2019 – North Carolina A&T State University has been picked to defend its MEAC football championship, as the Aggies topped the league's annual preseason poll for 2019. Voting for the poll was conducted by the MEAC's nine head coaches and football sports information directors.
The Aggies received 12 first-place votes and were selected to defend their MEAC title and represent the league in the Celebration Bowl on Saturday, Dec. 21 in Atlanta, Ga. The Aggies, led by 2018 MEAC Coach of the Year Sam Washington, won consecutive outright MEAC championships in 2017 and 2018, capturing the title in back-to-back years for the first time since the 1991-92.
According to the MEAC coaches and football SIDs, Bethune-Cookman, with one first-place vote, is predicted to place second under the direction of veteran head coach Terry Sims, followed by Florida A&M (two first-place votes) in third place and Howard in fourth.
North Carolina Central (one first-place vote) has been picked fifth, followed by South Carolina State, Norfolk State (one first-place vote), Morgan State (one first-place vote) and Delaware State.
Here is the MEAC predicted order of finish for 2019 (first-place votes in parentheses):
North Carolina A&T State (12)
Bethune-Cookman (1)
Florida A&M (2)
Howard
North Carolina Central (1)
South Carolina State
Norfolk State (1)
Morgan State (1)
Delaware State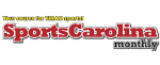 Carolina Panthers/NFL
There are still three weeks left to go in the regular season, but the...

The Carolina Panthers have released head coach Ron Rivera in a statement from team...
ACC Football
Wake Forest vs. Syracuse: The Orange got it done over the Demon Deacons in...

Miami vs. Duke: The Blue Devils ended their season on a high note with...

North Carolina vs. NC State: The Tar Heels became bowl eligible after defeating NC...