Release: 03/09/2019

CHAPEL HILL, N.C. — Freshman Coby White scored 21 points and third-ranked North Carolina hung on late to beat fourth-ranked Duke 79-70 on Saturday to clinch a share of the Atlantic Coast Conference regular-season championship.
Senior Kenny Williams scored a season-high 18 points for the Tar Heels (26-5, 16-2), who led by 15 with about 6 1/2 minutes left but had to hold off a rally from their fiercest rival — who played yet again without injured freshman star Zion Williamson. Duke lost starting big man Marques Bolden early in this one, too.
The Tar Heels bumbled their way to the finish after building their big lead, letting the Blue Devils (26-5, 14-4) get as close as 75-70 on RJ Barrett's 3-pointer with 2:19 left. Ultimately UNC held on, earning its first regular-season sweep of the Blue Devils since 2009.
Barrett scored 26 points to lead the Blue Devils, who shot just 23 percent after halftime.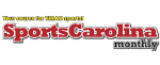 The Rundown – Most Hated UNC/Duke players
Carolina Panthers
Veteran left tackle Matt Kalil has been released by the Panthers. CHARLOTTE, N.C. —...

The birth of The 4 Man Rush began with four good friends, Kevin Avery,...