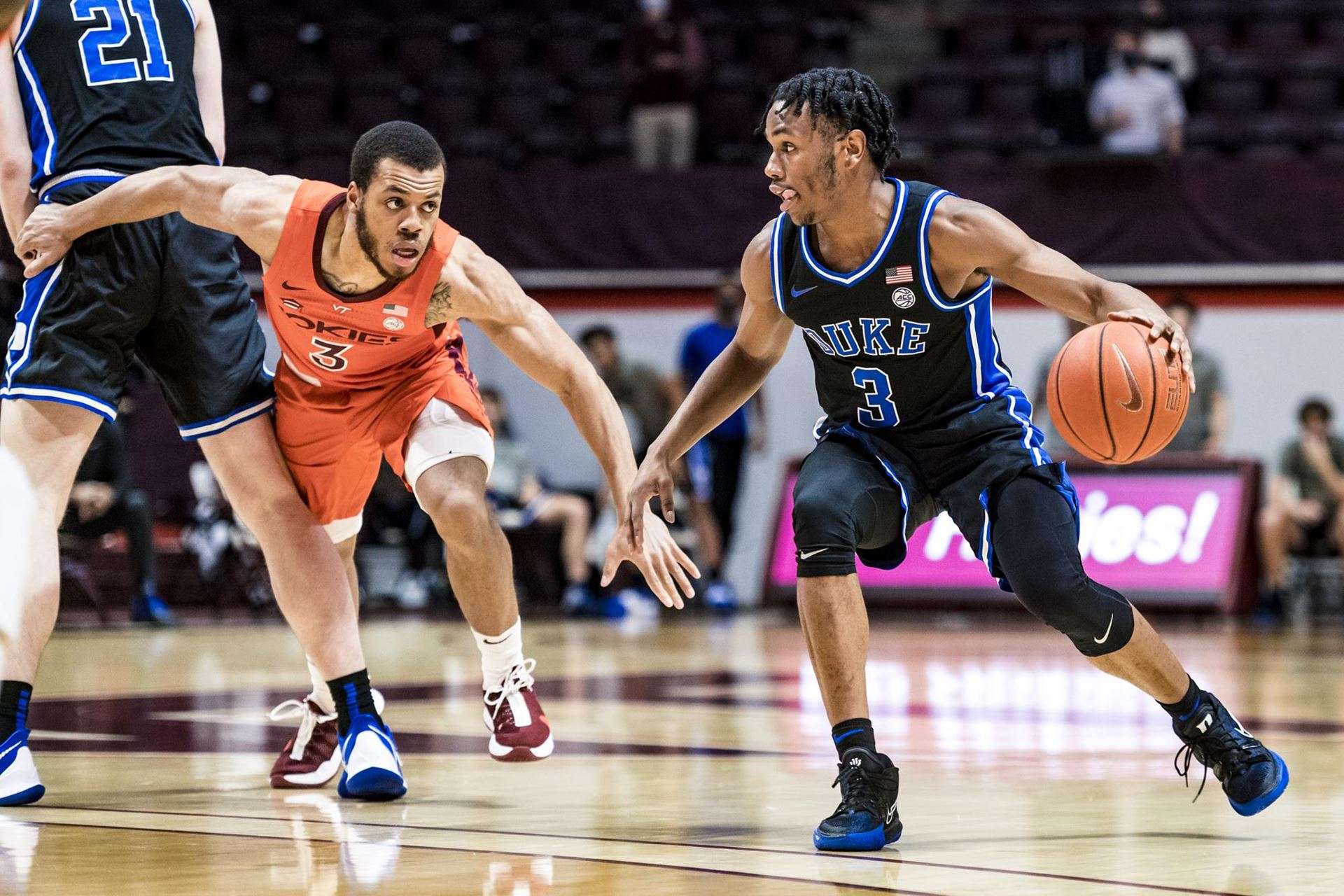 Courtesy GoDuke.com
BLACKSBURG, Va. — No. 19 Duke trimmed an 18-point deficit in the first half down to one with 13:12 remaining, but No. 20 Virginia Tech pulled away late to win 74-67 in a Top 25 matchup on Tuesday night.
The Blue Devils (5-3, 3-1 ACC) got another strong offensive effort out of sophomore Matthew Hurt, who notched his third double-double of the season with 20 points and 11 rebounds. The Hokies made timely shots down the stretch and held Duke in check from beyond the arc to hold on and deal the Blue Devils their first loss in conference play.
Tyrece Radford finished with 18 points for the Hokies (10-2, 4-1 ACC), who shot 50 percent (28-of-56) from the field and 42 percent (6-of-14) from three-point range.
UP NEXT
Duke has a week off before its next game on Tuesday, Jan. 19, at Pittsburgh.
Virginia Tech faces Wake Forest in Winston-Salem, N.C., on Saturday.