The Carolina Panthers lose to the Pittsburgh Steelers 54-21 on Thursday Night Football. Ben Roethlisberger threw for 328 yards and five touchdowns, James Conner ran for 65 yards and a score before leaving late with a possible concussion and the Steelers pounded the Carolina Panthers 52-21 on Thursday night for their fifth straight victory. 
Cam Newton completed 23 of 29 for 193 yards two touchdowns to Christian McCaffrey and an interception that was returned for a touchdown by Pittsburgh.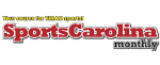 History of Bowman Gray Stadium
Carolina Panthers
What should the Cowboys pay Dak Prescott? When should the rookie QBs start? Jay-Z...

Now available on all major podcast outlets.