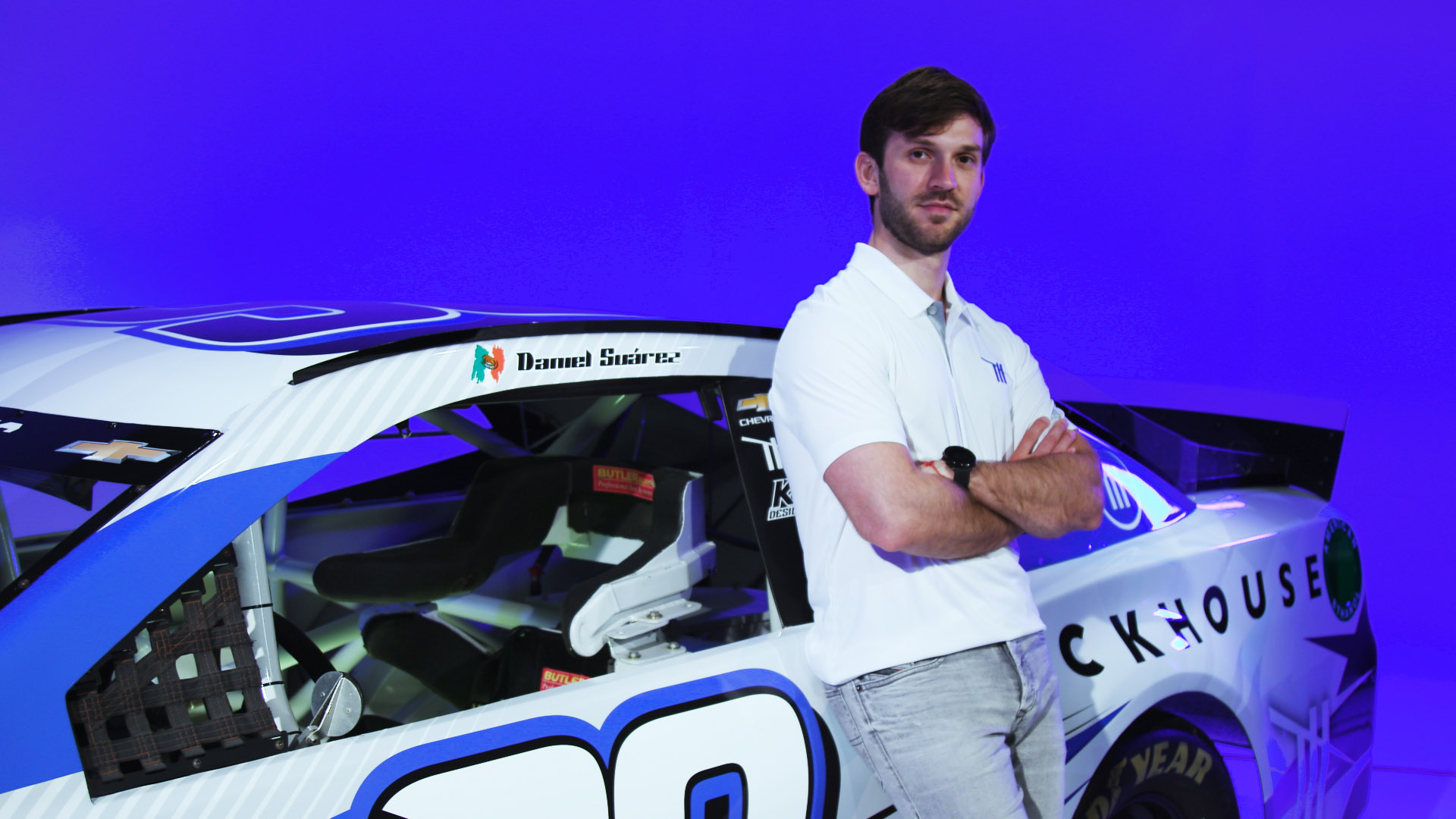 Daniel Suarez will be joining a new team and new manufacturer for the 2021 season. In his fifth season in the Cup Series he will be driving the No. 99 Chevrolet Camaro ZL1 for Trackhouse racing.
Trackhouse recently announced that famous musician Pitbull has bought into the team and will take on a part ownership role along with being a brand ambassador for the race team. They have already used Pitbull's music to make a video for the announcement.
Not only will this prove to be a huge step from last year for Suarez, it is likely this will be his best race car yet. Last year Gaunt Brothers racing did no favors for Suarez, on his career he has 8 Top 5s and 32 Top 10s, none of these were with Gaunt Brothers. His average finish also dropped immensely, his career average finish before his year with the Gaunt brothers was right around 17.0, his average finish in the GBR car was 26.6.
As for the Trackhouse Chevy, this car should prove to be an upgrade for him. It is clear smaller teams have success in Cars that aren't Toyotas.
In a brand new team however, there will be some stumbles out of the gate, so fans can expect decent results in the second half of the year.
For Daniel Suarez I expect 0 Top 5's and 6 Top 10's this year. I think the transition to this new team will be a slow one for him and his team. The teams that are brand new to the Cup Series are angling themselves for the Next Gen Car, not immediate success.
James Wilson is the host of "The Pit Stop" on Tobacco Road Sports Radio. Season Premiere Jan 22nd!