Texas A&M vs. NC State: The Wolfpack lost to Aggies 52-13 in the 2018 Gator Bowl. NC State failed to convert a 3rd down and gave up 45 consecutive points after taking a 13-7 lead. Texas A&M running back Trayveon Williams set a Gator Bowl record with 236 rushing yards to go along with his 3 touchdowns. Wolfpack senior quarterback Ryan Finley ended the night 19-32 for 139 yards passing and a touchdown. NC State senior running back Reggie Gallaspy ran for 79 yards on 14 carries.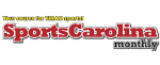 History of Bowman Gray Stadium
Carolina Panthers
What should the Cowboys pay Dak Prescott? When should the rookie QBs start? Jay-Z...

Now available on all major podcast outlets.