Texas A&M vs. NC State: The Wolfpack lost to Aggies 52-13 in the 2018 Gator Bowl. NC State failed to convert a 3rd down and gave up 45 consecutive points after taking a 13-7 lead. Texas A&M running back Trayveon Williams set a Gator Bowl record with 236 rushing yards to go along with his 3 touchdowns. Wolfpack senior quarterback Ryan Finley ended the night 19-32 for 139 yards passing and a touchdown. NC State senior running back Reggie Gallaspy ran for 79 yards on 14 carries.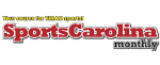 The Rundown – When will Harper and Machado sign
Carolina Panthers
The Carolina Panthers believe Cam Newton could be ready for training camp after last...

CHARLOTTE, N.C. — Carolina Panthers defensive end Julius Peppers, fourth on the NFL's career...