Clemson vs. NC State: The Wolfpack took care of business in the second round of the 2019 New York Life ACC Tournament defeating Clemson, 59-58. Markell Johnson led the way for the Pack with 23 points and 4 assists. Marcquise Reed registered a double-double for Clemson with 16 points and 10 rebounds.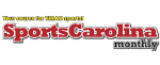 The Rundown – Most Hated UNC/Duke players
Carolina Panthers
Veteran left tackle Matt Kalil has been released by the Panthers. CHARLOTTE, N.C. —...

The birth of The 4 Man Rush began with four good friends, Kevin Avery,...