Kemba Walker leads the way with 29 points as the Charlotte Hornets protect home court against the visiting Atlanta Hawks 113-102. Hornets move to 6-5 on the season. Marvin Williams chipped in 20 points and 8 rebounds. 
Jeremy Lin scored a team-high 19 points while Trae Young added a double-double with 18 points and 10 assists for the Hawks.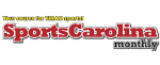 History of Bowman Gray Stadium
Carolina Panthers
Host Desmond Johnson with Rod Funderburk, Brandon Blakney, Aaron Gabriel. Kevin Avery from the...

Gerald McCoy took his talents to the Carolinas and signed with the Panthers.