Kemba Walker leads the way with 29 points as the Charlotte Hornets protect home court against the visiting Atlanta Hawks 113-102. Hornets move to 6-5 on the season. Marvin Williams chipped in 20 points and 8 rebounds. 
Jeremy Lin scored a team-high 19 points while Trae Young added a double-double with 18 points and 10 assists for the Hawks.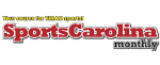 Carolina Panthers/NFL
The Carolina Panthers have released head coach Ron Rivera in a statement from team...

Is this the end? Is this what the beginning of the end looks like?...
ACC Football
Wake Forest vs. Syracuse: The Orange got it done over the Demon Deacons in...

Miami vs. Duke: The Blue Devils ended their season on a high note with...

North Carolina vs. NC State: The Tar Heels became bowl eligible after defeating NC...