Kemba Walker leads the way with 29 points as the Charlotte Hornets protect home court against the visiting Atlanta Hawks 113-102. Hornets move to 6-5 on the season. Marvin Williams chipped in 20 points and 8 rebounds. 
Jeremy Lin scored a team-high 19 points while Trae Young added a double-double with 18 points and 10 assists for the Hawks.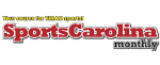 History of Bowman Gray Stadium
Carolina Panthers
Episode 5- -AAF signings and player visits. -Julius Peppers community contributions on and off...

Welcome to the 4 man rush podcast. Kevin Avery, Kevin Trice, Will Harris, and...