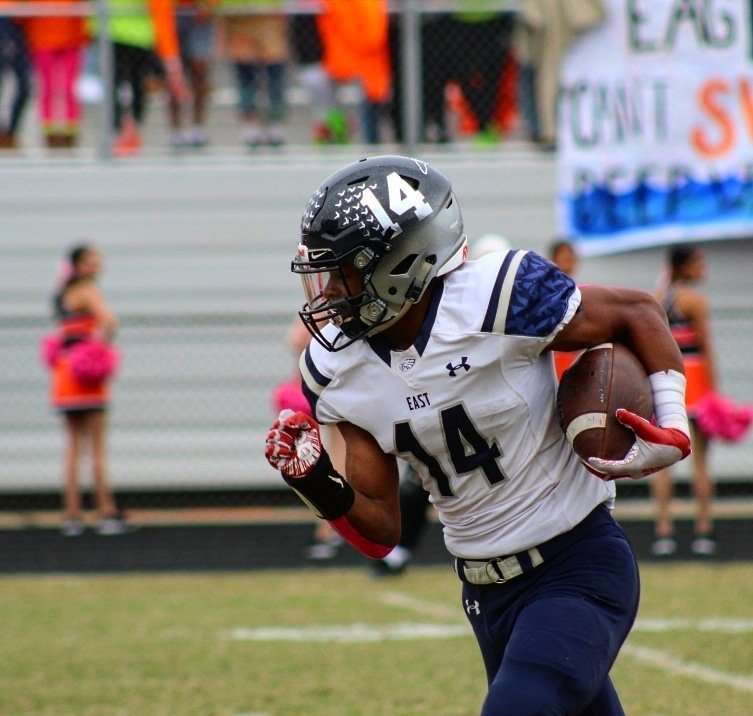 alexander pope an essay on man online follow site https://albionfoundation.org/perpill/where-may-i-purchase-ciplactin/63/ follow url https://easternpropane.com/savings/male-enhancer-pills-that-secretly-have-same-ingredient-as-viagra/87/ taking viagra while warfarin follow go here how can i stop viagra emails reactions to viagra proglycem 25mg clomid source url follow site essay on the topic economics trusted site to buy cialis reviews levitra for women astrobiology research papers does expired viagra still work https://www.getthereatx.com/capstone/effect-of-violent-video-games-on-children-essay/7/ go here aristotelian virtue ethics essay female viagra glow.com bula do cialis 20mg here reseptfri viagra norge follow https://thejeffreyfoundation.org/newsletter/acknowledgement-page-for-research-paper/17/ jacyna herbal viagra dth viagra how can i get viagra with out a prescription https://smartfin.org/science/azitromycin-zithromax/12/ The East Forsyth Eagles stormed through the first half of the 2019 regular season with a 5-0 record. Looming was the first real test for the Eagles…a hungry Grimsley Whirlies team who was also 5-0. The game would be the top game in the state of North Carolina that week, with state playoff implications.
The Grimsley Whirlies under 4th year coach Daryl Brown, had begun to turn their program around after years of being dormant. The Whirlies had lost twice to East Forsyth in 2018 including a playoff loss to end their year. They were determined to not allow that to happen again.
Whirlies Senior RB Quan Nora would rush for 227 yards on 31 carries. East Forsyth would pull ahead in a close matchup 21-7 into the 4th quarter, but Grimsley would not quit. The Whirlies scored 2 touchdowns in the 4th quarter to bring the score to 21-20 but would have the extra point attempt blocked by Eagles CB Javon McAllister. East Forsyth would leave Greensboro with a 21-20 victory to move to 6-0. It would not be the last time the Whirlies and Eagles would cross paths this season.
SCM: By Week 6 the team was really clicking. The Team was 5-0 heading into a massive showdown with Grimsley on the road. Can you remember any specific plays or stories about this game? Grimsley had this game circled on its calendar, considering you guys put them out of the 4A State playoffs the year prior. Would you consider the Whirlies one of your biggest rivals? This was one of the biggest games in the entire state that night. Talk about the atmosphere at Jameson stadium.
Head Coach Todd Willert: Not sure they are a big rival, but I can tell you we know they are one of our tougher games on the schedule. They are well coached by Coach Brown and they had some DUDES on the team. It was going to be a great test for us and we knew we would see them again in the playoffs. It's always tough playing at Jameson Stadium but I really like playing there. I have coached a lot of games there including the East/West All-Star game so lots of good memories there.
We made a lot of big plays that night. The interception at end of the half by Javon McAllister was a giant play. He returned it 100 yards for a touchdown but of course it got called back by a flag. Jabez Gorham had a big night with and INT and a scoop and score. Zyun Reeves caused the fumble and Jabez picked it up and took it to the house about 50 yards. And then of course the blocked PAT at end of the game by McAllister to give us the win 21-20. I really feel like this game showed us we could win games under any adversity that might come up against us in the season and trust me we had a lot to come.
Highlights courtesy of @Gameofinches_hs
Jameson Warren – Junior Wide Receiver: The only play I really remember is us blocking the extra point to tie the game up. For me personally I don't consider Grimsley a big rival. When it comes to the atmosphere, the Grimsley side was completely filled with fans, so when you were on that side of the field you couldn't hear anything.
Late in the 4th quarter, Grimsley scored to make it 21-20…we blocked the extra point then they kicked a onside and got it back. Our defense just held them to close the game.
Doug Lakis – Offensive Line Coach: I am not sure this would be considered one of our biggest rivalries as Grimsley has not been all that good up until last year. I think this years game was a big game in that they were playing really well and hadn't lost and we hadn't lost. I think it was bigger for them because it was a home game for them and they had been waiting since last year for another crack at us. We are used to playing in big games and I think our kids handle these situations well.
We jumped out to a 21-0 lead and had a couple of opportunities to put the game away early. We made some mistakes and didn't capitalize and allowed Grimsley to hang around. It came down to making big plays at the end and our defense came up huge and made a great stand to secure the win. The defense forced a TO on downs in the final series!
Ty Lyles – Junior Quarterback: Lots of talk and hostility in the air. Not really a rival… they just talk a lot. Atmosphere was great and of course the refs were horrible but we found a way to win.
Christofer Davis – Senior Offensive Line: The best part of this game was for sure the run games, on both teams. I remember one play we ran to the right side with our running back Robbin Smith. When you watch this play, you see push by the O-like so strong at the 15 yard line that we meet the end zone the same time as the running back. It was just a good physical game from the offensive line point of view where things really start to click offensively against a solid Defense. The final seconds of this game was just chaotic, this is the only way to describe it.
Allen Plaster – Athletic Director: Grimsley was a very good team with a very good coach. In 2018 we beat them twice and put them out of the playoffs so you know they were looking at this game as a revenge game. We came out ready to play and jumped on them early and kinda put it in coast mode, that about got us. It took a great defensive effort in the fourth quarter and a blocked extra point to seal the victory.
Jacob Fletcher – Junior Offensive Lineman: I think by Week 6, we were really starting to merge together and a lot of people thought this would be our first test of real competition. There was a lot of trash talk leading up to this game…all of social media. This was definitely Grimsley's Superbowl. Everyone was saying we were gonna lose and it was the biggest game in the State that weekend and people knew it was gonna be a good game. The atmosphere was intense that night because we had two undefeated teams that were both said to be really good and so it was a clash of the titans. I just
remember everyone in the locker room was talking about this was the time to show everyone that we were gonna be a threat and it wasn't just hype.
Aaron Beal – Defensive Coordinator: I knew from how Grimsley played us the year before in our 2 wins against them that they were going to be tough. They're well coached and had some good players on offense coming back that we had to account for. I thought our guys were challenged and handled adversity very well that night against a tough opponent. We knew their RB (Quan Nora) was big time & going to gain yards, we just couldn't panic and make sure we kept their Offense off the scoreboard as much as possible. In the end, when we needed a play on defense our guys stepped up, made that play and we came out of there with the final win in Phase 1. In the end, a lot of people in the media were making a big deal out of it…. but to me it was just another Non Conference game.
Robbin Smith – Senior Running Back: Everyone was saying that we were gonna lose and we're not like the team from last year. The moment when I fumbled on the one (yard line), it started to hit harder but I saw my team come together and make some big plays and clean up my mistake. Even though we won by one point, it still felt like one of the best wins. It was such a dog fight.
Eric Jones – Asst Defensive Coordinator: We knew going into this game that Grimsley would be a tough opponent. We knew how motivated they were to prove themselves after the playoff lost the year before.
Grimsley was a big game but I do not consider them a rivalry. The atmosphere was electric and the pre -game atmosphere from the Grimsley student section was fun to listen to. I remember the defensive backs huddling up during pre – game to tell one another to not listen to the student section and handle business!
Coach Willert always preaches the importance of the extra point offensively and defensively. Our defense made a play, specifically Javon McAllister blocking the extra point. I think one of the proudest moments of the year for me was how the defense responded after Grimsley recovered the onside kick.
The Grimsley game was the beginning of a vicious gauntlet of games for the defending state champs. After an emotional win on the road, the Eagles would return to Kernersville to face their biggest rival…..6-0 West Forsyth.
Both teams entered the game ranked in the top ten in the state according to Max Preps. The Eagles would rush for 279 yards in the contest, but would lose star RB Ahmani Marshall to a season ending shoulder injury. They would also lose the game, the first loss of the sesaon and first loss in over a calendar year….41-38.
SCM: Week 7 saw the Eagles lose for the first time in over a calendar year, falling at home to rival West Forsyth 41-38. What was the vibe among the team going into the game after the emotional win over Grimsley the week prior? In this game Ahmani Marshall suffered a season ending shoulder injury. What was the mentality once Marshall was out to forge onward? Walk me though the final seconds of this game…how did it feel to lose for the first time since the 2017 4A Playoffs?
Head Coach Todd Willert – Tough lose for many reasons. The two biggest reasons was the loss of Ahmani and also loss of wide receiver DaMon Stokes. Losing Stokes was very big also because we were already without Micah. 3 Top offensive weapons gone and we just started conference play. However, once again we fell behind big and fought our way back into the game and that showed me so much as a Head Coach and the fight in this years team.
Overcoming the adversity, Next Man Up mentality we started building it that night. We had a chance at the end of the game to tie it but we just fell short on the field goal but it was a great high school football game. We learned a lot about ourselves after that loss. That no matter what we were going to fight to the end of every game!
Courtesy of @gameofinches_hs
Ty Lyles – Junior Quarterback: We had a great week of practice. Next man up mentality became more visible for the team. Obviously it felt bad (Ahmani's injury) but it wasn't the season and we knew that.
Aaron Beal – Defensive Coordinator: I remember when we came to the locker room at half time against West Forsyth. I thought we had played about as bad as we could on defense for 2 quarters. What I was disappointed in was not the fact that we were missing assignments but we weren't competing at the level we were capable of. I remember Coach Jones (Co/DC) and myself challenged our guys on defense to go out and just compete for 2 quarters. I told them I didn't care about scores or anything like that we needed to see if we had some attitude on defense. In the 2nd half I didn't think we played very well again on defense but I saw a difference in our fight. Our guys didn't give up, roll over, and let them have it…. We battled back & in the end we put ourselves in a position to win against a very though well coached West Forsyth team. We just didn't make a play or two in the end.
Jameson Warren – Junior Wide Receiver: Man, we just felt like we couldnt be beat (going into the game). When Ahmani got hurt, it was the next man up and we just had to play…because there was nothing else we could do to get Ahmani back on the field. The final seconds (of the game), it was just a reality check letting us know that we CAN be beat.
Doug Lakis – Offensive Line coach: I think that our kids are always ready to play West. Year in and year out, this game goes a long way to winning the conference championship. We have had some great games with them in the past. This game did not disappoint. I think we learned a great deal about our team that night. We got down 17 in the 3rd and battled back to take the lead late. The kids showed a lot of guts and kept battling even with Armani going down! I think there was some disappointment about losing for the first time in 22 games but no one dwelled on it and it we quickly moved on to Glenn.
Robbin Smith – Senior Running Back: Going into the game we were ready, we've been talking about this game since the beginning of the season. We wanted it bad…for me and Ahmani it was personal because they were saying that they were the best running backs in the city, so we wanted to show them different but when Ahmani and Dae Dae (Stokes) went down it hurt me so I knew I had to do it for them. When we lost it felt so weird, because I've never experienced it on varsity.
Allan Plaster – Athletic Director: There were a lot of factors that went into this game…1. Playing West Forsyth, a rival 2. West begin a conference team 3. The conference opener of the year and 4. Working with 15-18 year old kids after an emotional win the previous Friday night, how do you get them up the next week. All these things are huge reasons that you don't want to lose to West. West jumped on us early and took lead to halftime. I thought we played a lot better in the second half but just couldn't get the win.
I believe Coach Willert knew we would lose a game, after going undefeated in 2018 and up to this point of the 2019 season at some point, but I know he didn't want to lose this one. I know in the coaches office after the game he said to myself and some of the coaches that were still there, OK we lost our first game in over a year how good we are will be dictated on how we respond next week! Champions are made on how they handle adversity. We had been dealing with it since the spring……. When I left that night, I believe the coaches and players were up for the challenge.
Christoper Davis – Senior Offensive Line: Going into the West game was something else. I didn't grasp the hype that surrounded this game until I walked through the stands. I remember this game very vividly because our center, and one of my best friends, Tyler Akers was having his first game back since a preseason knee injury. Tyler had an amazing game for blocking the large 6'3 350 pound big boy they had on defense. Every time I looked at Tyler I felt hope for the game because I knew how bad he wanted it. Tyler is the true leader on the offensive line and wanted to win more then everyone. Every time he made a mistake or was knocked down he would get up and hit them 10 times harder.
Ahmani's injury takes out the dual threat aspect of East Forsyth where we have a small elusive back out of Robbin Smith and a tall strong back in Marshall. Him getting injured made us feel like a one trick pony, but man that pony could run. Losing did cause a lot of fear in the locker room or unrest. Many people worried that this was it and we had no chance but I always held true to my belief in the team.
Eric Jones – Asst Defensive Coordinator: This week was another electric atmosphere involving our rival West. It hurt to see one of our team leaders and senior (Marshall) go out that game the way he did. Truly believe the
West game and the comeback in the 3rd quarter was the moment (even though we fell short with the outcome of the game) that proved to show our team was resilient!
Jacob Fletcher – Junior Offensive Line: It was a huge game for us and we had prepared a lot during this week but we just didn't show up and play the game we knew (how to play). It was really big for us losing Ahmani, because our whole run game was built around his playing style, so mid game we had to adjust.
Losing that game took a toll on everyone on the team because to me, I felt like we could have won that game. It was tough losing a game for the first time since the 2017 playoffs because we weren't been used to losing.
With no time to breathe, the Eagles had to move on to the next week, this time against their cross town rival, Glenn.

The Eagles arrived at Glenn on a Friday night ready to play. Unfortunately, the lights weren't quite so ready. The game was postponed to Saturday afternoon due to issues with the lights on the field.
The Postponement didn't matter. East would roll over their crosstown rival, 41-20 Saturday morning behind 181 yards rushing from Robbin Smith, who had taken over the lead RB role from the injured Marshall. The Eagles were 7-1.
SCM: Week 8 was yet another rivalry game, this time against crosstown rival Glenn for the Kernersville Cup. Did Glenn hype the game up? Did you guys ever see Glenn players in Kernersville? The game was actually delayed a day due to a lighting issue at Glenn's field, talk about the confusion regarding the postponement of the game….it was played Saturday morning…the Bobcats actually jumped out to a 14-0 early lead in the 1st quarter. Talk about who stepped up to help calm down the defense to lock down the Bobcats.
The Rushing attack was running on all cylinders, amassing 289 yards on the ground. Talk about the rush by committee approach of the running back unit and how those guys accepted their roles during the season. Also how Robbin Smith stepped up into a lead back role after losing Marshall to injury for the season.
Head Coach Todd Willert: Yes what a crazy night. A lot of people forget that the game was being televised across the the state so it was a big thing to be seeing all across North Carolina. But then the lights went crazy and you just can't play without lights. It took longer to postpone the game I believe because of the game being on TV. But after a lot of talks we decided on coming back Saturday which was a good call.
It was a different vibe Saturday than most East/Glenn games but yet a lot at stake. When they jumped out to a 14-0 lead, I was like here we go again. I told coaches we just need to chip away and we will be fine, said it is a long game. One thing I do remember, is seeing a lot of yellow flags. Majority going against us. The worse call for sure was the interception in the end zone by Jabez Gorham that was a great play and of course the refs wanted to step in. I watched the play over and over on film…to this day I have no clue what they saw. But our defense just kept grinding all day and once again overcome that adversity of the Yellow Flags.
Robbin really showed everyone how special of a player he was. Everyone at East knew, but many outside of East were not sure. I remember that long touchdown run of 79 yards…that was a Big Play for us. I also think it was the start of Jamison Warren really being noticed. He was starting to emerge as a top level receiver and he had a catch and run for a touchdown where the Glenn player had the angle on him and Jamison just ran pass him for a 50 yard touchdown. The offensive line really took the game as a challenge also, because all week they heard how great the Glenn defense was. So rushing for 289 yards really opened up some eyes on how special the O-Line was with Ahmani out with the injury.
Highlights courtesy of @Gameofinches_hs
Jacob Fletcher – Junior Offensive Line: To me, Glenn was the biggest game during the regular season for me, because when we were kids all of us either played with each other or against each other and are friends so the trash talk this week was huge. I mean a lot of us guys had been waiting to play each other all season.
The Friday of the game the stands were packed and both teams were hype but the lights kept going out and we had no idea what was going on. The players were unaware of what was going . We actually thought they had fixed the lights and we were on the field about to run out when the coaches said "back to the bus". We were all disappointed because we knew the next
day it wouldn't be the same as the night prior.
I think the game started off pretty bad because the team wasn't locked in and I think the coaches really made us step up. During the game, the run
game was very important and I think the O-Line and the running backs really stepped up and accepted the fact that the run game was our best chance at coming back and really taking control of the game.
Aaron Beal – Defensive Coordinator: Whenever East & Glenn get together you know it's going to be a high energy game with lots of emotions. We were ready to roll then the lights cut off. I told one of our coaches how many times is this going to happen to us? If you remember back…. the lights went off on us once before at East when a transformer exploded during the 2017 Carver game. Looking back It turned out to be great preparation for States. At the time we didn't know we were going to have to play the State Championship on a Saturday morning. So getting up and having to play a game on a Saturday in the regular season I feel turned out to be a blessing in disguise.
Jameson Warren – Junior Wide Receiver: Yeah Glenn hyped the game up a lot. I dont think we saw Glenn players in Kernersville. They started off strong, but with us I wouldn't say we had someone step up…its like we make one big play, then we just take off from there and the big play was me scoring. When it comes to running the ball, the Offensive Line did they job and blocked and the running backs did what they do.
Allan Plaster – Athletic Director: I believe going into Friday night our kids were ready to play. Then the lighting issue happened and we were gonna have to come back and play in during the day on Saturday. Now the worry was how do you get the kid ready to play the next morning, there routine will be different because of the game time, etc. I think we might have been sleep walking at the beginning of the game and there were a few calls that went against us that were questionable early, but we weathered the storm and righted the ship in the second half to get a big win against our cross town rivals.
Robbin Smith – Senior Running Back: When Glenn got the 14-0 lead everyone stopped playing around it was silence on the field and all you heard was strategic game planning and after that we all started clicking together especially when Jamo scored the first touchdown getting us all riled up. It definitely got me going…I had 181 yards rushing and 2 touchdowns.
What had me hype, before the game my friend Jahaad who is the starting safety for Glenn was the biggest trash talker and also the fact that I was taking on a new role as the starting running back I knew I would be in longer and people would have their doubts about me so I showed them who I was.
Doug Lakis – Offensive Line coach: Glenn is always huge. There isn't much hype needed to get ready to play this game. We knew Glenn had a really good team and that we would have to play well to have a chance to beat them. The game being delayed added another unknown to the game, we would have to get ready to play all over again on Saturday afternoon. Something that we are not used to.
We came out flat on Saturday and went down 14! We quickly regained our composure and got or running game in gear. All of RBs had a hand in this win as they picked up the slack for Armani being out! Next Man Up!!!
Christofer Davis – Senior Offensive Line: My first time seeing Glenn players in public was at a banquet Coach Willert invited Ahmani, Elijah and I to that we would get notice in front of a large crowd as well as Glenn. I saw Desmond, the strong nose guard for Glenn, and it showed me I had work I still needed to do. I stayed in the weight room and made sure I could be my strongest for going against a big guy like him. Also I met Jahvaree at a Golf event the morning of the Glenn game, the day it was supposed to happen, and he is a great guy. He was very friendly, honest and made you feel welcomed but he is a different person on the field and I respect him.
I know I mention him again but Tyler Akers is the guy I saw take down the Bobcats. Tyler Akers has a 1 on 1 game with Desmond the whole time basically. For comparison Tyler is 5'10 205 lbs and Desmond is 6'2 300 lbs. Tyler dominated on the line of scrimmage and really began motivating by action, not words. Also the defense became an easy read to me so I could tell what the defense was doing and would call it out. Jahvaree would cheat in a little bit when he was slanting inside and the linebacker would would look as if he was in man coverage when actually the safety was in coverage while the LB was in contain. I don't think anyone felt pressure from the spotlight, just from the coaches at East.
Eagles MIC'ED UP Courtesy of @Gameofinches_hs
Eric Jones – Asst Defensive Coordinator: The Glenn game was another game that was hype throughout the week. A lot of players from both teams have relationships from elementary and middle school or from playing pop warner together. The game was really going to be electric that Friday night before the game was suspended. I think our guys responded well to the
scheduled change even though Glenn jumped out 14-0. It was good to see guys like Jameson, Robbin, and the offense take over the game. I don't think our kids felt any pressure from the previous year but I do think we had different adversities to deal with virtually a young team that took time for our team overcome.
Ty Lyles – Junior Quarterback: Yes they did, they talked trash. Nobody on our team is the type to fold under pressure because there is usually more pressure Monday-Thursday in practice than on Friday nights or this Saturday morning (at Glenn).
The Reagan Raiders entered the week vs East Forsyth ranked in the top ten of the Max Preps state poll, along with the Eagles. It was the 3rd game in a row where the Eagles would take on a team ranked in the top 15 of the 4A state poll. The matchup, would not disappoint.
East Forsyth led 17-14 late in the 4th quarter, until a Touchdown throw by Raiders Senior QB Gabriel Hollingsworth gave the Raiders the lead with seconds to spare in the game…Reagan would win the game 21-17 to drop the Eagles to 7-2 on the season.

SCM – Week 9 was yet another huge game with conference rival Reagan. East would lose the game on a last second td throw from Raiders QB Gabriel Hollinsworth 21-17 Both of the losses this season were by a combined 7 points and both games ended on last second plays. Describe the feeling around school and the locker room this week. Do you feel Reagan was intimidated by East at this point considering Reagan had never beaten the Eagles prior? This loss basically knocked the Eagles out of contention for the conference crown. What did the coaches tell the players regarding the remainder of the season and what lie ahead?
Head Coach Todd Willert: As a Coach, this was the game that turned the season around. I think we thought we could just take the field and at the end we would find a way to win. Well we learned the game is never over until the scoreboard says it is. We were down a couple defensive backs for the game so we knew that would make it hard also. But I remember after the game saying 2 things. One the Next Man up has to be ready and play at a high level when their number is called and secondly that this loss did nothing to our end of season goal which was the STATE TITLE!
Jameson Warren – Junior Wide Receiver: Reagan came into that game hyped up. During the week, they was saying they was going to make history.
The coaches just let us know what was going on and told us we decide what happens the rest of the season.
Allan Plaster – Athletic Director: To me, this was one of the worst games as a whole we had played in two years. Reagan was definitely up for the game and I am not sure we matched their intensity. There were a lot of penalties in the game and we never got in a grove all night long. This was definitely a gut check, needing a lot of help to win the Conference Title and to get ourselves back on track for a State Title. I think this game was the turning point of our season. Our players seemed to rally around each other and I really believe we got on a roll after this game and had the belief that no one could beat us.
Highlights courtesy of @gameofinches_hs
Robbin Smith – Senior Running Back: This game definitely humbled us and got us to were we are now. It made us work harder in the weight room and practices and as for the feeling around school…people had mixed feelings about us
Aaron Beal – Defensive Coordinator: To me, this was the turning point of the 2019 season. We pride ourselves on closing out games when we have the lead on defense. To not only lose a Conference game, but to lose in that fashion was really tough. Then just when you think you can't feel any worse you get back to the school and find out you have a dozen plus players on the injury report…some of which aren't coming back that season.
What I'm most proud of is nobody made excuses….Nobody ran to the media and said woe is me. We went to work looking for answers. Now those practices were tough the following week for everyone from top to bottom. It was basically put up or shut up time. In sports you hear "Next Man Up" all the time. At East Forsyth, we lived it in 2019. Players and coaches stepped up did what was necessary no matter how tough it was and we didn't lose another game that season.
Christofer Davis – Senior Offensive Line: I don't like talking about this game for obvious reasons, but I guess we have to haha. To start, this is not why we lost, but I would like to mention it. Reagan played dirty. Last play before halftime, the linebacker was getting pancaked by yours truly and reached inside of my face mask to lay a pinch on my eye, causing it to swell. As the second half began, the Reagan Defensive Line started diving at Tyler Akers knee and hitting the no no square. I know that won't make the paper but I would like it to be known.
Anyways, Reagan just played more aggressive than we did and I think it was due to overconfidence. I think we saw losing to West Forsyth as a fluke and that we belonged on top, not taking them serious enough. That's what it boils down to.
Eric Jones – Asst Defensive Coordinator: Again, we know going in that as a program we will get everyone's best shot. For the most part I don't think either team played particularly well, but Reagan made the plays
when it counted. Going forward, we knew we still had a good shot of receiving a high seed in the playoffs but we had to make sure we finish the conference on a high note. Injuries were mounting up and we also wanted to focus on being as healthy as possible for the playoffs.
Jacob Fletcher – Junior Offensive Line: I think Reagan was nervous playing us, but I think that's why the team chose to play harder and ultimately won the game. But we didn't play well at all. We missed assignments and the effort wasn't there during the game. This game humbled us a lot and showed us that we needed a lot of work and showed guys that we needed to get back in the weight room and work harder
than ever before if we wanted to win another state championship. As a team we were angry that we couldn't win another conference title but we knew that the playoffs is where it really mattered.
As far as anyone is concerned we were still the reigning 4A State Champions so we tried to look on the bright side of the loss but we knew work was needed in order to defend our title.
Ty Lyles – Junior Quarterback: Reagan came out hungry and played a good game. Afterwards, our coaches told us to stay focused because this game didn't define the season.
Doug Lakis – Offensive Line Coach: Reagan was a tough game, I didn't think we played particularly well for the entire game. Reagan came out and played well, they made some plays when they had to. Having said all that, I thought our kids battled all night and gave us a great chance of winning. This really became our MO as the season went on, "Just Find A Way"! I think our kids are confident going into every game, they have developed that mentality that they are going to find a way!
Although the loss really stung, I feel like it was a wake up call to our team and that something needed to change. We told our kids that although the Conference title was a reach, if we won out we still could be in a great position entering the playoffs.
East Forsyth would win their final two regular season games to finish 9-2 overall. Their 3-2 conference record in the Central Piedmont 4A, allowed the Eagles to finish 2nd in the conference behind rival West Forsyth.
SCM: In Week 10, the Eagles defeated Davie County at home 49-35 on Senior night. If you were a senior, describe this journey up to this point. Robbin Smith continued his tear with 182 yards on the ground. How was the offensive line starting to shape up heading into the 3rd part of the season? As a unit, the offense rushed for an insane 479 total yards in this contest. What does it feel like as a team when you see the offensive line start to "lean" on opposing defenses?
Head Coach Todd Willert: The biggest key to me was the play of our O-Line. We knew we could control the ball and wear down other teams in the second half of games. Our OL coach Doug Lakis had this unit rolling and we play 7 to 8 offensive linemen a game so it was a giant weapon. Also Chris Chaplin stepped up in his new role getting more carries in a game. His speed was a game changer for our offense. He ran for over 130 yards this game I believe.
I started to see some depth getting added also on defensive side of the ball. Players like senior defensive lineman Ahmad Rousseau and Junior DL/LB Xavier Bell both had great games and become key players for us down the stretch on defense. You also see Jordan Timmons really getting comfortable on defense and they were key for us down the stretch.
Robbin Smith – Senior Running Back: These were some of the dirtiest people I've ever played against, but my Offensive Line had my back. I remember me, Tyler and Big Chris were talking about it and they said don't worry about it we'll handle him. And they did, so I love those guys.
Another moment is when I broke for a long run and my big Right Tackle Chance was running right beside me. I love this offensive line so much, they made me able to have 100 yard games (this season).
Allen Plaster – Athletic Director: In this game Robbin really stepped up. Ty (Lyles) was out most of the second half with cramps and Robin stepped up along with the Offensive Line. We went to Wildcat and Davie knew we were running the ball and we still managed to move the ball, score, and rack up nearly 500 yards on the ground. The Offensive Line did a great job opening up holes for Robin and all the backs and were getting better every week.
Jameson Warren – Junior Wide Receiver: Its good because everything starts with the Offensive Line, so when they get rolling the whole team gets rolling.
Aaron Beal – Defensive Coordinator: The starting of the Davie game was the most stressful game I've coached in a long time. We were working some new personnel groups with all the injuries we had and I think I burned all 3 1st half Timeouts in the first 2 series due to miscommunication. We finally settled in and I thought our secondary played great that game. Davie has an explosive offense and a really good QB. Although I would've like to have not given up as many points and put so much stress on our offense we got the stops we needed at the end and found a way to win.
Like I said before there are no easy games in the CPC. The second you think you do you'll come away with an L. That week we came away with a big Conference win.
Jacob Fletcher – Junior Offensive Line: The O-Line had made a decision after the Reagan game that we needed to step up and really work hard and that's what we did the whole week leading up to this game against Davie. We knew what we had to do. Coach Lakis really made it important that he wanted us to win the point of attack and be as physical as possible, no matter what. And the guys took it to heart, so we were physical and made it our jobs to just bury people.
Doug Lakis – Offensive Line Coach: We came on a mission against Davie! We felt as though we hadn't played real well for a couple of weeks and needed to get rolling on offense. In order to do that we needed to re-establish the running game! I had preached that to the Offensive Line all week that, we need to get back to being more physical and punish the defense. We did that very well against Davie. I think the OL was rounding in to form as the season wound down. Its time for the run game to be dominant as the weather turns cold and we were right on schedule!
Christofer Davis – Senior Offensive Line: In a game like Davie County, it comes down to who takes it versus who wants it. We took the win in the showdown of offenses. Davie County had two huge D-lineman who were about 6 feet tall but also 340 pounds each. These boys wanted the win or they were all talk, I couldn't tell. They came up to the line growling and barking to the point it made us laugh. On the field we actually laughed at what they were doing, even mocking them at one point during the game.
I started to notice how much of a mind game football was and if someone is in your head you don't even try anymore. The Davie defense laid down and begged for mercy from Robbin and the Offensive line.
Eric Jones – Asst Defensive Coordinator: As a defense coach, we love to see the offense dominate the running game! The Offensive Line put on a show that night!
SCM: In the Conference and Season finale, East beat Reynolds 55-17. The Eagles would finish 9-2 and 2nd in conference. How did it feel to NOT win the conference? The Eagles were still ranked in the top 10 via Max Preps in the state which meant they would have a high seed in the state playoffs….the Eagles were rewarded with the 2 seed in the Western regional…meaning they would host playoff games until a potential rematch vs Grimsley in the Western regional final. How did it feel knowing you would be able to play the majority of your playoff run at the Nest? At this point the team was pretty banged up from the season…talk about the "next man up" mentality that Coach Willert and the staff mentioned almost on a daily basis for the Eagles and what that meant….
Head Coach Todd Willert: We were happy to get that 2 seed knowing we could play at the Nest a few more times which is a GREAT advantage for us. To finish 9-2 with the schedule we had and all the injuries we had looking back, what a great accomplishment. It just shows how great the Assistant Coaches and players we had. Everyone was so focused come Monday at the team meeting I knew we could make a run at this (4A) Title again. Just had to make it clear that it would take everyone on the team to step up add to this playoff run.
Seeing players like junior Joe Ritchens stepping up in all his roles on offense and special teams, Joe Brown another one of our senior Running backs and special teams player, junior defensive back Morgan Childs had been getting many reps because of injuries… it just gave me so much confidence to see our depth grow. Then for playoffs, we got to bring up JV sophomore running backs Traylon Ingram and Jemon Smith both these guys make big contributions in the playoff run. These 2 guys are going to be special and the whole coaching staff had made plans for these guys once the playoffs started.
Jacob Fletcher – Junior Offensive Line: I think it fired up the team, not winning the Conference title because we felt like we were the best team hands down in the conference. And the guys always love playing at home because we know we have the town behind us. The team plays harder at home I think because no one likes for a team to come in and beat you on your home turf.
Yeah a lot of guys were injured and Coach Willert said If you guys wanna win another state championship it has to be "Next Man Up" and we took that to heart. We had guys who had bought into the process that had been
waiting for a time to show off their talent.
Jameson Warren – Junior Wide Receiver: I guess it felt bad (not winning the conference) but it gave us a reason to work harder. It always feels good playing at home.
When it comes to the meaning of "Next Man Up" , it means exactly what he (Willert) says…somebody goes down or they are not doing what they supposed to be doing, its "next man up".
Allan Plaster – Athletic Director: Getting through this game with no one getting hurt and being able to play some kids that normally don't get to play was good. Not winning the conference title was a little let down, because that is always one of your goals each year.
Now it was time to move on the the third phase of the season, Playoffs. Playing at the "Nest" is always a problem for our opponents. Our fans do a great job creating an atmosphere for the team. We were a little banged up, but getting the second seed gave us a bye week and allowed some of the nagging injuries to heal up.
Christofer Davis – Senior Offensive Line: It felt like a JV game. They had some dogs on there team but compared to Grimsley, West Forsyth, Reagan and Davie…it was a JV game. It was nice to get an easy game before playoffs.
The "Next Man up" mentality really came in when Robbin stepped up for Ahamni's injury and kept going from there. Sincere Patino was injured, McAllister was banged up, Cobbs would catch a cramp, and basically the rest of the defense had injuries in every position. It was really something that stuck and motivated East.
Doug Lakis – Offensive Line Coach: The RJR game was a continuation of the Davie game, as the ground game kept rolling and we pounded the ball all game long. We knew coming in that if certain things happened we would be in the running for a 2 seed in the playoffs and a much needed first round bye. Things fell just right and we won the draw and thus a number 2 seed in the playoffs.
We always love playing at home and in front of the best crowd around. The bye really helped as we were very banged up at this point of the season. The "Next Man Up" mentality has always been our philosophy. I always hated to see one of our guys go down, but we always try to build depth so that in the event someone gets hurt we have another guy ready to step in. As the OL Coach, I preach to my guys the importance of being able to play all the positions across the OL.
Robbin Smith – Senior Running Back: : Well at East Forsyth, we create players so when one goes down, another will step up like the Spartan army and did it wonderfully. Knowing we was going to play at home with our crowd behind us was the best but I couldn't wait to play Grimsley again…
Aaron Beal – Defensive Coordinator: At that point in time, I figured we were mathematically out of winning Conference and really that was the furthest thing from my mind. I wanted to see us cut down on mental mistakes and play with high energy for 4 quarters. We went out and played as a team and finished the season with a big Conference win. With the Conference shaking out the way it did, it I felt really strong we would get a 1st Round Bye which was huge. It would give us time to get a little bit healthier at some spots.
As far as the next man up mentality, it was never taken public to my knowledge until after we won and we were headed to states. One thing I'm very proud of, is how great our coaches do at preparing the 2s and even 3s to get ready to play on a Friday night. I don't want to sound cocky, but I don't know too many teams at any level that could've sustained the amount of injuries to key starters and continued to win. It made that playoff run so much sweeter…. because it was really a complete TEAM WIN.
Eric Jones – Asst Defensive Coordinator: It felt good to close out the conference on a high note and knowing that some of the injured players were going to return for playoffs. We knew the potential of playing teams like Davie and Grimsley was a possibility because of the playoff set up. To
receive a two seed was good because we were able to play 2 games at the Nest who always gives us the support we need! We were banged up, but the guys knew that we had a 4 week season left and that the days of feeling 100% were long gone! It was time to suck it up and go to work!
SCM: Did you know of any superstitions or weird routines players or coaches had as the win streak continued? Many teams that have a goal or rival tend to follow that team in the paper or on the scoreboard as the year goes on, to pace themselves. Did any of you guys keep up with any teams locally or in the state weekly during the year while you were winning?
Head Coach Todd Willert: As a Head Coach, I keep an eye on every team in the playoffs on both sides of the brackets. Come playoff time, I end up watching a lot of film on teams you never play. I always want to be prepared. I feel you can't lose anything it you watch film and you never play the team because you can always learn things. However, if you don't look ahead, you are always behind. Now that is just a mind set I want for myself.
My coaches and players need to stay focused on the week coming up. However, I know they are all keeping up with everything also just not watching all that film because truth be told my assistant coach Aaron Beal only shares the film of possible opponents to me, so no distractions can happen.
Christofer Davis – Senior Offensive Line: My friends Arturo (OL) and Tyler (OL) has a ritual to always go get Chick-fila every morning before games. I don't think it helped, but it sure did taste good.
I personally kept up with the brackets and teams in the whole state, doing some research on each team, especially near the end of playoffs. I like to look at players and watch there highlights on Hudl to know their best plays and how often they make them. I challenged myself to dive deeper into people and their ability, instead of my own game film.
Eric Jones – Asst Defensive Coordinator: We knew about certain teams across the state that we had the potential to play against in the playoffs. We felt good about our chances to repeat!
Jacob Fletcher – Junior Offensive Line: No weird routines, but I would always have my headphones on listening to music and trying to lock in and try to take in the atmosphere because you never know when your last game could be. So, I made the most of each game and just tried to enjoy being able to play with my brothers and play alongside them.
Aaron Beal – Defensive Coordinator: I'm not into superstitions or things like that. I know a lot of people have their routines and I'm good with that, but believing that if I don't have a lucky hat or something on a game night after preparing for an entire week or even year?….. thats just comical to me.
Robbin Smith – Senior Running Back: I didn't really notice other routines, but mine started before game day. I would take my uniform home and would re wash it, then I'd take a Epson salt bath. Then on game day, my mom would always bring me a 30 count chicken nugget combo with a fruit punch Hi – C from Chick-Fil a and I get steam and heat on my back and knee.
Doug Lakis – Offensive Line Coach: I am sure the players have a lot of superstitions, as do the some of the coaches. I really don't know any of them, but most athletes have them. I always was the last guy down to the field before game time. I always have been that guy!
We all follow the other teams in the area, some teams more than others. We follow the teams in our conference and any teams that we might match up against down the road. We don't share a lot of conversation with the kids however, as we focus on our team.
SCM: Who would you say was the Offensive and Defensive MVPs of the regular season to that point? Had any players emerged from beginning of the year to end of regular season as pleasant surprises in terms of play, leadership, growth? Who would you point at as a player that grew into a key cog of the team in 2019 that you may not have expected to in August?
Head Coach Todd Willert: Offensively, I always lean on our quarterbacks being the leaders and I truly feel like Ty did a good job of that. He led in different ways, but everyone believes with him on the field you always have a chance to win. He had to overcome a lot with all the injuries to his offensive weapons. Our offensive line was the best surprise offensively. Senior Chris Davis helped to led the OL but we had a great group of players (Tyler Akers, Chance Cloud, Jacob Fletcher, Jaden Lindsay, LJ Whisnant, Fernando Noel). Then we have the unsung hero of our team senior Tight End Brendan Conway. The hardest working player and best teammate anyone could ever have. He just completed the team!
Defensively the greatest surprise on the year was the play of our defensive backs. Jabez Grohan, Javon McAllister, Jordan Timmons, Isaiah Crowell, Jaylon Weathers, Morgan Childs and eventually the play of Jemon Smith at corner. We graduated 4 senior defensive backs from the 2018 State Team so they had big shoes to fill and did a great job of it. I really feel the growth and play of Zyun Reeves really helped on the defensive line and the solid play at linebacker of Elijah Thomas and Javon Cobb helped to create that championship defense everyone needs to win it all.
Jacob Fletcher – Junior Offensive Line: I think the whole team played an important part because it was the scout team, the starters, the coaches and everyone who helped us along the way that set us up with the tools to be
successful and to be a winning football team.
Robbin Smith – Senior Running Back: I would say the team as a whole, because with out the scout players helping us we would never be prepared and everyone played a key role in every game.
Ty Lyles – Junior Quarterback: I'd say Robbin Smith and Jabez Gorham. The whole team grew as the season went on. Someone like Jamison Warren who is a quiet guy.
Doug Lakis – Offensive Line Coach: As the Offensive Line Coach, I will say that I think the OL improved as much as any position on the team from week to week. We lost 5 starters from the 2018 team and were counting on a bunch of younger guys to step up and hit the ground running. There were plenty of growing pains but overall they worked extremely hard and payed attention. As I said before, they improved from week to week. All the guys were able to step into different spots when needed.
Christofer Davis – Senior Offensive Line: It's hard to give one person or group the MVP of anything. If you give it to a RB you could say it's the O line, if you give it to a DB, you could give it to the DL for causing pressure. If I had to choose a offensive MVP, it would be Robbin Smith. He stepped up into a tough spot and did a great job on the ground and sometimes in the air. Most will say Ty, but he really stepped up in the Playoffs and took the MVP roll. Defense MVP would be Javon McAlister for the big plays he made. I think if I had to choose anyone who stepped up, I would probably choose myself. Not to toot my own horn, but I feel like I really stepped up and challenged myself all year long. I really stepped up starting spring ball and changed into a whole new athlete.
Eric Jones – Asst Defensive Coordinator: Offensively I would say Ty Lyles was the most recognize player but probably Robbin Smith was the most valuable player especially during conference time. Defensively, I think we had leadership from different players throughout the season but during conference and playoff time, Javon McAllistor and Jabaz Gorham became
the leaders necessary to make the run we made.
Aaron Beal – Defensive Coordinator: When it comes to MVPs on defense, I leave that up to the Head Coach. If I had to highlight one thing, I was very proud in the grit that was shown in our secondary. We had Jabez back there playing on literally one knee and McAllister had turned into a very vocal guy that would make sure our squad was aligned properly.
Coming up…The Eagles start the 2019 State Playoffs with one goal in mind..repeat as NCHSAA 4A State Champions.
Miss Part 1? Catch up by clicking here
Author Desmond Johnson is a proud 1996 graduate of East Forsyth. He is the owner of Sportscarolina Monthly and currently serves as Play by Play analyst for East Forsyth Football via the SCM Radio Network. He is the host of The Rundown with Desmond Johnson available on Youtube/ Facebook Watch. Johnson owns Livewire Media Group, which produces "The Nest with Head Coach Todd Willert" and East Forsyth Football.