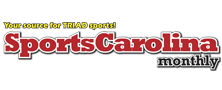 Myth Becomes Legend – The 1992 East Forsyth State Champs – Part 3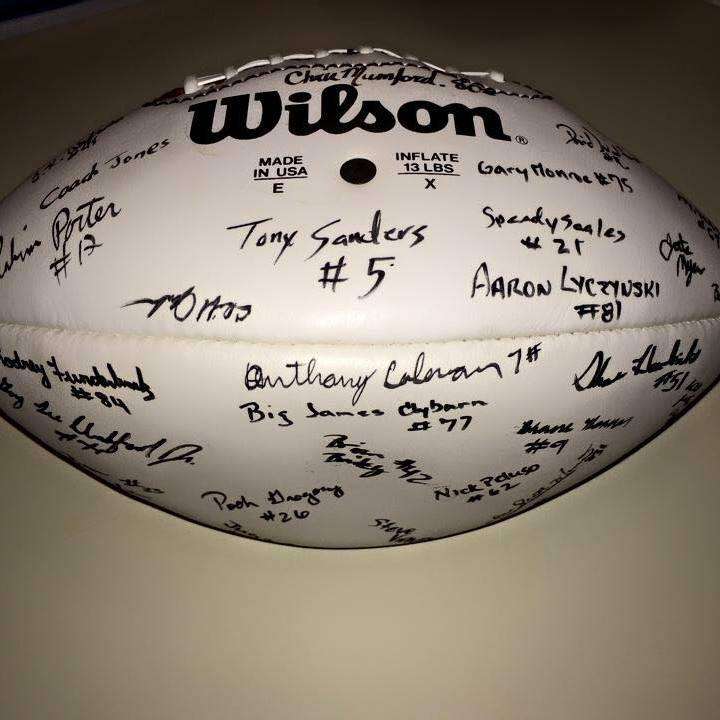 Welcome to 1992……
It was November. East Forsyth has just completed a 10-0 regular season, winning the tough Metro 4A conference. State Playoffs were about to begin. For East Forsyth, its players, coaches and community it represented…it was showtime. The journey to the school's first State Championship was about to begin. 
Playoff Game #1: East Forsyth vs East Gaston
East Forsyth would start off their playoff run with their third defensive shut out in as many weeks, beating East Gaston 48-0.
Juan Davis, Senior, Running Back/Strong Safety
The East Gaston game was a game that was total domination on both sides of the ball. They had a tall and talented QB that ended up going to North Carolina A&T with me and he was a hell of an athlete but we really limited and controlled him and the game. I remember running an option with Joe Lagarde (East Forsyth QB) and he kept the ball initially until he got 20 yards down the field and then he pitched it to me and I took it the rest of the way for a touchdown. 
Talmadge "TK" Alexander, Senior, NoseGuard
The playoffs were a different beast back then as they only took the top 32 teams in the state on each level. By this time, we were getting some media coverage and teams were noticing us. East Gaston had a tall rangy QB and a large line but not much else. We continued to look at more film every chance we got during this time. You could pick up tendencies, see what they like to run on certain downs and what they like to run in certain areas on the field. We started out with a relentless attack on both sides of the ball. There were a ton of sacks and tackles for losses in that game. Some of their guys came up to us after the game and said they were scared of us before they hit the field because of how hard we hit and how many pancake blocks our Offensive line had. 
David Wadford, Junior, Defensive End, Wingback
As far as our defense goes, we had a great blend of run stoppers up front and great coverage in the defensive backfield. I'd like to think the pressure we put on the QBs upfront enabled our secondary to record the most INTs in a season. It worked hand in hand, their coverage would enable us to get to the QB as well. We worked hard in practice. We wanted to practice. At this point we were on a mission and we were having the time of our lives. I remember Coach having to get the lights turned on because we wanted to keep practicing. That was the week of Thanksgiving I believe. 
Coach Joe Bill Ellender, Head Coach
The playoffs are a completely different format than regular season. You know that only one team will close the season with a win and a championship because all the rest of the teams will end their season with a loss. We always exchange game film (2 or 3 of the previous games) so both teams get a copy of the other teams offense defense special teams, and you attempt to evaluate their team as you put together the weekly plan for the game. We knew that East Gaston was not a powerhouse team but we always stress playing our best and not getting caught up in what our opponent is doing. Our defense was playing extremely well against good competition so we knew we were well prepared for the upcoming post season. The Eagles had size, speed and experience so we were ready for all challenges. To be the best you must beat the best….
Playoff game #2: A trip to Asheville
East Forsyth would have to travel for their 2nd playoff game, to face a game Asheville team. Fighting the elements, the Eagles would emerge with a 28-13 victory and a spot in the State Quarterfinals
Talmadge "TK" Alexander
This was another game we had penciled in as we beat them the previous year and was pissed that we had to travel to them again even though we were ranke dhigher than them on the bracket. They had the most D1 players on any team (Including John Avery and Leonard Little who played in the NFL) and may have had the biggest Offensive line we had faced that year. They ran the Wing-T jjust like us but flexed the Tight End outside of the wing. It was about 35 or 40 degrees at kickoff. I remember some of us wore no sleeves and put Vaseline on our arms to stay warm. Coach Harris had worn shorts all year but quickly went in and put on pants for this game LOL. We were hitting them hard as both Rodney Funderburk and David Wadford really had great games that night. We were so happy on the way home as they showed our highlights in North Carolina and Tennessee that night. I was dragging Saturday morning…I had to take the SAT. 
David Wadford
They had a great wide receiver and linebacker…..Leonard Little. He went on to play at Tennesseee and won a national championship with Peyton Manning and played several years for the St Louis Rams. The game was at Asheville, it was cold and raining. So cold, the wet gloves on my hands seemed to be freezing up. We fought through the weather and pulled through for the win. 
Juan Davis
Asheville wanted revenge on us because we knocked them out of the playoffs the year before. They were returning Leonard Little, he was huge and extremely athletic but we were just too much for him and his team. I told my teammates before the game in the pregame speech that this was a game I was worried about. We were on the road in the mountains dealing with the high altitude and it was going to be cold. I had bad dreams all week that we didnt play well and I was a little nervous. We had played nearly perfect football for 6 straight weeks and you are bound to have a let down. We started out rocky, we turned the ball over in our territory and they capitalized with a touchdown.  Then we had a third straight turnover and they kicked the field goal but a roughing the kicker penalty allowed them to to take the points down and continue their drive. That drive stalled and they attempted another kick and missed it so instead of being 13-0 it was 10-0. After that our offense got going and we were down 10-7 at half. The Eagles offense and defense took over in the second half and dominated and the result was a 28-13 win for us. 
State quarterfinals: East Forsyth vs South Mecklenburg
Next up, a match against a Mecklenburg County school, South Mecklenburg. East Forsyth would dominate the game and win 50-7 to advance back the the State Semifinals. 
Coach Joe Bill Ellender
As coaches we were surprised at how easily we were able to win a 3rd round state playoff game. South Mecklenburg has great tradition and we expected their best shot. Our players at this point and time of the season were real professionals. They were serious minded but yet they still enjoyed having a lot of fun. They cared so much for each other that it was a pleasure to be on this journey with such wonderful young men. 
David Wadford
If Im not mistaken, they had a RB, can't recall his name…but he was averaging 135 yards a game
rushing. We practiced extra hard and made a point that this guy wasn't going to get 100 yards on us. Don't quote me on this but I believe he finished with maybe -22 yards for the game? 
Juan Davis
The South Mecklenburg game was probably one of the most impressive wins that we had all season. We dominated all phases of the game.  I remember Chris Mumford blocking a punt. I remember a tipped pass being picked off by Gary Monroe and him taking it back with a convoy of teammates escorting him to the endzone and the defense just in total domination mode. Lagarde hit me with a 30 yard pass in teh end zone and I dove and caught it and went to the crowd and they went crazy! I copied that from Gray Bovender of West Forsyth who did that on us my Sophomore year in the playoffs in a game where they knocked us out and went on to lose the championship. The only touchdown drive we gave up was kept alive by a penalty because the defense really wanted you to feel the pain. We were back on track and really feeling like this could be our year. 
Talmadge "TK" Alexander
There were a couple of teams left in the playoffs from the Triad like Cummings (who won 3A the same year as us), High Point Andrews and Thomasville. We would talk about them as well as they all had standout players on their team. We handled business in practice but still made it fun. We swarmed them on defense and our offense was killing them with buck sweep. We treated South Mecklenburg as if they were West Charlotte. 
State Semifinals: The North Mecklenburg Surprise
A surprise awaited East Forsyth in the Semifinals. West Charlotte was upset the week prior and the team that beat them, North Mecklenburg reached the semifinals instead. Travelling back to the same stadium that the Eagles had ended their season the year before, East Forsyth would not be denied. The Eagles would win in another shutout 22-0 to move on to their first State Championship appearance in school history. 
Talmadge "TK" Alexander
We wanted to redeem ourselves from our performance the year prior at Charlotte Memorial Stadium. During film study that week we noticed that their dual-threat QB was the key to their offense. we re-established the line of scrimmage in their backfield and if I remember correctly we had a safety that game. We were in the QB's face all night. I remember Juan Davis slamming a RB to the ground that game, so memorable. They had some great linebackers too. 
Coach Joe Bill Ellender
We had hoped to play West Charlotte again at our place this time, but they lost to North Mecklenburg. This was a letdown but we stressed to our players…that they (West Charlotte) just might know what we had in store for them in Kernersville. I was afraid we might have a letdown after a big win against Asheville and a fairly easy win against South Mecklenburg. We truly wanted our rematch with West Charlotte and it was disappointing not to get to play them again….the shut out score against North Mecklenburg was a good indicator of how ready we were to play on that Friday Night. 
Juan Davis
The North Mecklenburg game was a game that the seniors was not going to let us lose. We were back in the same stadium that our season ended the year before in Charlotte and we refused to let it happen again. Being a captain, I talked to the refs before the game and let them know that we felt we got hose the year before with some bad calls and they assured me that the best team would win and they would do their best to call a good game. We dominated from start to finish and the score really doesnt indicate how bad we won the game. 2 things stick out about about this game, Larry Patterson who ended up playing basketball at WSSU was the QB for North Meck and I remember Rodney Funderburkc and David Wadford hitting him so many times, he just laid on the ground and started kicking. The other play I remember was myself sniffing out a screen pass and hitting the fullback so hard he flew 5 yards back in the air and the whole stadium making the "whooooooooooo" sound. People still come up to me and talk about that hit, LOL. 
State Championship Game: East Forsyth vs Northern Durham
The semifinal win set up a dream matchup vs Northern Durham. Ranked nationally in the USA today High School Football polls, Northern Durham entered the game with a perfect 14-0 record, just like East Forsyth. East Forsyth would win a classic game 28-21. Northern Durham would return the following year undefeated in 1993 and win the 4A title, with the East Forsyth loss the only loss Northern Durham would suffer in the 2 year period. 
David Wadford
I remember all week long, we practiced on their running game. In film their guards were kicking out the tackles. This is what we practiced all week. Well, game time….they had changed their scheme. Because we had two fo the biggest tackles in the State in Gary Wadford and James Clyburn, they were pulling on the ends which was myself and Rodney Funderburk. In the first half they were pushing us around pretty easy. We made adjustments at halftime and tightened up our defense. They had a great athlete at QB, Jason Peace. He made some tremendous plays to keep the game close. We played as a solid unit, on both sides of the ball. We had more heart, we were going to win this game. 
Juan Davis
The State Championship game was a battle from start to finish. They had one of the best kickers I had ever seen. When they reached the 45 yard line, they were in his range. They had a ton of talent on that team because a lot of them went on to play in the ACC and their coach became an assistant coach at UNC. Leading up to that game I remember we begged the coaches to let us practice longer because we were having so much fun and we didn't want the season to end. We were tight like brothers and the blood, sweat and tears paid off. 
Coach Joe Bill Ellender
There was so much build up to this game with interviews and off field duties that I was so relieved just to get to Saturday night game time. I felt pressure but I am not sure the team really did. I tried to be relaxed but I knew this was an once in a lifetime experience and these Seniors deserved a great outcome. Another factor was playing at Kenan Stadium at UNC Chapel Hill. Most young men would consider this a dream come true. It was everything I had hoped for and I hope it was for each individual player on our team. Northern Durham was a great team who came back in 1993 and won the State 4A championship so it was obvious that they were an outstanding team. The game was very competitive but I had seen our players make so many outstanding plays in the past, I just felt when we needed something big we had "Big Time Players" to make them. 
Talmadge "TK" Alexander
This week would be the last week of practice in my high school career. We handled business but the coaches made it fun for us. We looked at film that week and felt like Northern Durham should have lost to Anson County which was another team on my list that I wanted to play. Anson had some bad calls at the end of that game on their home field. They were very similar to our team, they had an extremely good QB in Jason Peace, O-line was solid and ran their system well. They also had tons of players on their team that ended up going to Division one schools, their OT, DE and QB played at UNC and their kicker played for NC State. We made sure not to hang out on Friday nigh tsince the game was Saturday at 7:30pm. We rode to Chapel Hill and took it all in. We were in awe of how large the stadium was but quickly downplayed it as we knew we had a mission to complete. During warmups, we saw that we had a rather large crowd and waved at some of the people we saw. I expected us to win regardless if it was by 1 or 30. They blocked us well and at times blew us off the ball. They double teamed me most of the first half on running plays. We got into the back field on passing plays but Jason was quick and fast like Joe which made it harder for us to sack him. Offensively, they kept stuffing dive and buck sweep. That changed towards the end of the second half as Joe ran Keepers more from that point on. They scored 21 on us because they were a great team that took advantage of our miscues on defense. We had penalties and were out of place in the first half. We came in at halftime and regrouped on defense. I know Shane Manring played more at one of the inside linebacker spots in the 2nd half that gave us a different look. I played better the second half beating most of the double-team blocks which allowed our LBs to get more tackles on shorter gains. David Wadford played like a man possessed all game especially in the second half. Coach Harris talked to me about doing a spin move to get into the backfield on passing downs which worked. I had two sacks at the end of the game (one that caused an intentional grounding penalty on Northern Durham) that preserved our victory in the 4th quarter. 
The Pass – Lagarde to Manring for the Title
With the game tied late in the 4th quarter, East Forsyth QB Joe Lagarde uncorked a 50 yard bomb to a wide open Shane Manring to go ahead on the scoreboard with less than a minute remaining in the contest. East would hold on to win the  1992 North Carolina 4A State Championship by the score of 28-21.
David Wadford
What people fail to remember is we started the game pretty much the same way. Brad Roberts was wide open for a 40 some yard pass from Joe. The game winning pass….I remember Mongo (Manring) was wide open, so wide open it felt like one of those plays where the guy is so wide open he forgets to catch the ball. Mongo didnt forget to catch the ball. We were screaming and ecstatic on the sidelines. I remember walking out onto the field with 50 some seconds left shaking. Lining up on defense right beside my brother Gary, knowing in seconds we would be State Champs together. That was a remarkable feeling. 
Juan Davis
The play was an out and up to Shane and when you are in zone coverage, that's the perfect play. It was a surreal experience and closure to an awesome high school career. 
Talmadge "TK" Alexander
There was some talk on the sideline (think it was Juan Davis who mentioned it) about how the corners and safety were playing run first on every play. They bit on the run, Joe did a great fake, threw it to Shane who ran behind the coverage and caught the ball. Seems like he paused a second or two surprised he caught it then ran in for the score. The crowd was going crazy and some were ready to jump the wall to get on the field even though there was still time left on the clock.
Coach Joe Bill Ellender
On the game winning play we were in a Twins Right Formation that we had not shown in several weeks and the secondary for Northern Durham misdeclared to the strength of the formation. When our wingback and split end crossed paths it left Shane Manring wide open and that was an easy pass for Joe Lagarde to make. Then the defense took over and preserved the victory for the 1992 East Forsyth Eagles….State Champions. Congratulations to a great bunch of young men and an assistant coaching staff and support group that was second to none. THEY were great and I appreciate all the hard work that was put into that special season and moments that we will all cherish for a lifetime. 
Juan Davis
I am really tight with Rodney Funderburke and Chris Reed from that team and with social media, I am able to keep up with a lot of my other teammates. When its a birthday I always say Happy Birthday Champ because thats what we are…CHAMPIONS. We finished 15th in the country and it was an incredible ride. School Spirit was amazing and when we played on Friday Nights, the whole city of Kernersville would shut down. My teammates and I share a special bond that no race or religion could ever break. I love my coaches as they did an awesome job in preparing us for battle each week. Cheerleaders, band members, flag girls, Eaglelettes, Faculty…parents….all played key roles in our season and Im eternally grateful. 
The 2017 East Forsyth Eagles open the 2017 anniversary season August 19th with a road game vs Raleigh Sanderson.
Miss a part? Check out the entire series with the links below! 
Desmond Johnson is the Owner/Editor of SportsCarolinaMonthly.com. He lives in Kernersville with his wife and two children. If you would like to contact him you can reach him at johnsonmediagroup1@gmail.com