Just like they drew it up.
The Carolina Panthers finally got into the win column in Week 3, defeating the Arizona Cardinals 38-20 on Sunday. Here are my three takeaways from the game.
Kyle Allen played within himself….and Norv Turner's offense. He didnt turn the ball over, took what the defense gave him and carved the Cardinals up all day going 19-26 for 261 yards and 4 scores, throwing at a 73 percent completion rate for the day. TE Greg Olsen was his top target, hitting him 6 times for 75 yards and two touchdowns. Allen played ahead of the chains all day, made the right throws and used the talent around him to have a great day. QB Controversy…..naah. THIS is what the offense was expected to look like with a healthy Cam Newton. If anything, Allen's performance may have bought the Panthers additional time to get their franchise QB 100 percent healthy.
Christian McCaffrey is the best running back in the NFL. CMC rushed 24 times for 154 yards, breaking Arizona's back with a 76 yard rushing touchdown that gave Carolina separation. He is by far the best pass route running back in the NFL since possibly Marshall Faulk. He's currently 2nd in the league in total rushing yards behind Minnesota's Dalvin Cook..but dont expect that to last as Carolina will continue to feed McCaffrey all season long.
Carolina's defense won the game. The Panthers defense was smothering all day long, allowing only 248 total yards for the game. The Cardinals threw the ball 43 times but only averaged 3.0 yards per attempt. The Panthers racked up 8 sacks on the day as well, with DE Mario Addison collecting 3 and rookie LB Christian Miller getting 2. 2nd year CB Donte Jackson added two interceptions as the Panthers defense had rookie QB Kyler Murray uncomfortable all day long.
Panthers move to 1-2 on the season, a game behind the division leading New Orleans Saints and tied with the Atlanta Falcons and Tampa Bay Buccaneers. Next up for the Panthers, the Houston Texans on Sunday Sept 29th.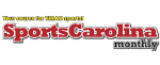 Carolina Panthers/NFL
The Carolina Panthers have released head coach Ron Rivera in a statement from team...

Is this the end? Is this what the beginning of the end looks like?...
ACC Football
Wake Forest vs. Syracuse: The Orange got it done over the Demon Deacons in...

Miami vs. Duke: The Blue Devils ended their season on a high note with...

North Carolina vs. NC State: The Tar Heels became bowl eligible after defeating NC...