Louisville vs. North Carolina: The Cardinals ruined the Tar Heels home ACC opener with a 83-62 loss. A big part of Louisville's success what holding UNC to just 4 fastbreak points and just 3 made 3s. Dwayne Sutton, Jordan Nwora, Steven Enoch all finished with 17 points for Louisville. Enoch also grabbed 11 rebounds while Sutton grabbed 10 rebounds and dished 7 assists.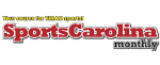 The Rundown – Most Hated UNC/Duke players
Carolina Panthers
Veteran left tackle Matt Kalil has been released by the Panthers. CHARLOTTE, N.C. —...

The birth of The 4 Man Rush began with four good friends, Kevin Avery,...