A decade later, the Tar Heel seniors recount their unforgettable ride to the national title.
By MATT MORGAN
Apr 8, 12:52 PM

Just hours removed from announcing one of the most important and difficult decisions of his life, Tyler Hansbrough was again faced with the question that had chased him the previous three years: Should I jump?
This was one of those impossibly beautiful Chapel Hill afternoons that only students really experience. Green grass and blue skies spring from the pages of a college brochure and line the walls of the world around you. It's the month or so when the winter cold disappears and the smothering humidity hasn't arrived. Everything is alive. There are smiles and grass clippings and flip-flops and sundresses and people eating outside and possibilities and no class and Bobby and Marcus.
And chants. For Tyler Hansbrough there were chants from the blurred masses below telling him to jump 10 feet off the Sigma Alpha Epsilon balcony into an above ground pool. Jumping off a balcony into a pool sounds like a parody of a college story. It isn't something you ever need to do but this day—this day—it seemed not just reasonable but maybe important.
The last month had been tough for Hansbrough. Tyler Hansbrough did everything big and the last game of his junior season he lost big. In the 2008 Final Four, Kansas didn't just beat North Carolina, the Jayhawks beat the Tar Heels the way the Tar Heels beat people—leading at one point 40-12. They embarrassed them. This was the hardest loss of Tyler Hansbrough's career. He uses those words to describe it.
But on the last day of class, none of that mattered. Tyler and two of his roommates from the house at 106 Carolina Avenue had made plans. This was one of their best skills as athletes: embracing heartbreak, dealing with it, and moving on. Tyler, Bobby Frasor, and Marcus Ginyard lived together for three years. As freshmen, they shared a suite in Granville Towers and then again at Rams Village as sophomores. This year, they'd moved into a four-bedroom brick house located off East Franklin Street, a half mile from the old Chapel Hill public library, with team manager Preston Puckett. They'd do it all again next year now that Tyler had announced he was coming back and once Danny Green decided his future, he could be a fifth roommate.
These four rising seniors had been through everything together. They often talked about making the most of their college experience and this was what they meant. Tyler knew it didn't have to be this way. Two years before, his younger brother Ben was a three-star recruit who went to the best program that offered him a scholarship. But when he got to Mississippi State, it didn't click and he packed his bags for Notre Dame. Tyler found a home and didn't take that for granted. The two teammates standing on the Sigma Alpha Epsilon balcony alongside him were part of the reason he decided to come back.
So what do you do if you're Tyler Hansbrough? If you just passed up millions on the bet that your carefully trained body will not just stay healthy but defy the odds and improve by next year. When you're a guy every person has an opinion on and advice for, do you jump?
Hansbrough looked down at his gray shirt and khaki shorts. Pulled off his sneakers, but left on his socks, then looked over to the first two friends he made in college and said:
"I'll jump off this thing."
"If you jump, I jump."
"Deal"
'NO SHOT IF YOU DON'T COMPETE'
Marcus Ginyard spent a lot of time inside after the Kansas game. He avoided people. He didn't go to class. One class in particular, taught by Deborah Stroman in the Department of Health Behavior.
"I couldn't see myself just walk into class, even presenting myself to the public," Ginyard says. "It was like, I cannot go out there right now."
This didn't last long. Stroman didn't let it. After a couple no shows, Ginyard heard from his professor, who played basketball at the University of Virginia. Her message was simple: 'I hear you, but you gotta snap out of this.'
"It was almost like my mom. She said, 'I know y'all just had a bad loss and you are feeling terrible, but you've got to keep going,'" Ginyard recalls. "'You've got to bring your butt back in class.' That was a great moment for me and her."
That Kansas game is still raw for Ginyard, even a decade later. Recently, he stumbled across the Duke game from 2008 on ESPN Classic. For a minute, he caught himself enjoying it, and he remembered, "Oh man that was the year we hit (the wall) in San Antonio."
A regular season with just two losses by a total of 13 points—11 coming against Duke without Ty Lawson—ended in many people's estimation as a failure. Ginyard wasn't allowed to enjoy those memories. His house was a refuge, filled with guys who knew how it felt.
"I have never in my entire life felt as embarrassed about not doing what I was supposed to do than that day," Ginyard says. "Never have I felt that type of energy when you know you let yourself and your teammates down to that degree.
"We were ready to come to the Final Four but we were not ready to play in the Final Four."
The question of what happened still doesn't have a clear answer. Maybe the team was a little too satisfied for a little too long after getting over the Final Four hump—having lost to Georgetown the year before. San Antonio was a great city and Final Four week is a mess with travel and a glorified lay-up line for a first practice, then a real practice later on. It was easy to blink.
"To me it felt like we thought because we were there we were going to have a shot, which is true, but you have no shot if you don't compete," Ginyard explains. "We hesitated. It took a moment for everybody to be on the same page about what it was going to take. Whether everybody at the beginning wasn't ready or one person was or two people were, it doesn't matter. At the end of the day, when the whole unit realized what was going on it was too late."
When they returned to Chapel Hill, the roommates at 106 Carolina Avenue struggled to regain normalcy. Hansbrough stayed in San Antonio to receive a player of the year award, but the rest of the housemates invited the team over to hang out. Even that didn't feel right.
"I felt like we should be playing for the national championship and instead Tyler isn't in the house," Puckett says.
The end of 2008 was however the start of 2009. It influenced decisions to return or go pro. It put goals into focus. Carolina might not have known what it meant to fight in the Final Four against Kansas, but it did now.
"There wasn't one person in that locker room that didn't think 365 days later we'd be back in the Final Four about to raise the trophy," Ginyard explains. "That aligned everybody in the exact same moment. It sucked and it hurt but it was our greatest blessing."
To read more of this article, click the link below…..
Source: https://247sports.com/college/north-carolina/LongFormArticle/UNC-Basketball-Tyler-Hansbrough-Danny-Green-Marcus-Ginyard-Bobby-Frasor-Roommates-Longform-130996613/#130996613_1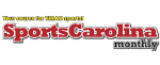 History of Bowman Gray Stadium
Carolina Panthers
In depth coverage of Carolina Panthers Football

*CatMan! R.I.P. Brother *Shaq Thompson wanting to retire here *Camp Battles Part 2 *Monty's...