Brandon pulled up to State championship hopeful Southwest Guilford during an open gym session on this episode, the Cowboys overcame major tragedy and won twenty games last season. They return a lot of talent. Coach Guy Shavers also welcomes back two of the top guards in NC after a year away, this episode provides an in depth preview of what to expect from the team this season! Enjoy and don't forget to subscribe!!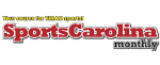 The Rundown – When will Harper and Machado sign
Carolina Panthers
The Carolina Panthers believe Cam Newton could be ready for training camp after last...

CHARLOTTE, N.C. — Carolina Panthers defensive end Julius Peppers, fourth on the NFL's career...