The wait is finally over, Carolina Hurricanes fans.
We did it. We are in the Stanley Cup Playoffs for the first time in 10 years. Our successful regular season, led by the play of our young stars, some of the most outstanding goaltending I have ever seen in franchise history, and, most importantly, our brand new head coach and former Carolina Hurricanes player, Rod Brind'Amour.
This journey brings excitement. It has brought energetic post-victory Storm Surges at PNC Arena. This journey has brought national attention to the Canes. Fans of other hockey teams have even been saying on Twitter, "This is a fun team to watch."
There is a lot to love about the Canes. This team plays with a chemistry unlike any other team you have seen. These guys celebrate the good times, and encourage each other when the going gets rough. These guys love their fans.
But the journey has only begun. Tonight, we take on arguably our biggest rival, the Washington Capitals, as we begin our quest for a second Stanley Cup in the Eastern Conference Quarterfinals. Face-off for Game 1 is 7:30 P.M. from center ice at Capital One Arena in Washington, D.C.
The Capitals are a team that has given us significant trouble this season, sweeping the regular season series, 4-0.
In Game 1, the Capitals beat us 6-5 in a 6-round shootout in Raleigh on December 14, 2018. In this game, we saw goals from Martinook, Aho, Teravainen, and Williams. We also saw a shootout goal from Dougie Hamilton. Right after that, Nicklas Backstrom and Jakub Vrana scored shootout goals to take the game.
13 days later, the Caps would take Game 2 by a score of 3-1, this time on their home ice. In this game, Chandler Stephenson, TJ Oshie, and John Carlson scored for the Caps. Sebastian Aho scored a third period goal to close the deficit to 2-1, but Carlson's empty-netter put the game away.
There would be a three-month break until the two teams met again. During this time, the Canes went on the hottest run in the NHL, going 27-12 in this span. The Canes came into Game 3, which was in Washington, ready to play. Their momentum, however, came crashing to a halt, as the Caps took this one 4-1.
This game was the first leg of a home-and-home series, as Game 4, the final meeting of the regular season between these two teams, would be two days later in Raleigh. Even though the Canes took a 2-1 lead into the final period behind goals from Nino Neiderreiter and Warren Foegele, the Caps' Jakub Vrana and Nic Dowd scored two goals, ensuring a 3-2 win for the visitors. This loss stung, too, as the Washington Capitals clinched a playoff berth with this win.
With this loss, though, the Canes would go 4-1 the rest of the regular season, en route to clinching their first playoff birth since the 2008-2009 season.
If we want to beat the Caps tonight, and as goes for any other game in the series, we will need to continue playing Canes hockey. We need to continue playing the way we have been. Entering the playoffs on a three-game winning streak, I like where we are at.
But the playoffs is a total reset. Everything that has happened in the regular season is wiped out, except for momentum. The playoffs provide a chance for teams like the Canes to continue their hot play. They also provide a place for struggling teams to get their season back on track.
The Canes are in the playoffs, and they are here to stay. Are you ready to Take Warning?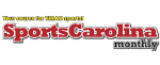 History of Bowman Gray Stadium
Carolina Panthers
*CatMan! R.I.P. Brother *Shaq Thompson wanting to retire here *Camp Battles Part 2 *Monty's...

Over his one year as Panthers owner, David Tepper has shown he's the agent...