First playoff game in nearly 10 years. The nervous jitters ran up and down the bench. How could they not?
With the NHL's youngest roster at an average of 25.7 years old, many of these Canes had not experienced the postseason before. Justin Williams, our captain, and Jordan Steal, one of our alternate captains, are a select few of the guys who have playoff experience: Staal with the Pittsburgh Penguins, and Williams with the Capitals (and Canes back in 2006).
You first thought might be this: will the lack of experience hurt the Canes?
In Game 1, it certainly did not look to be a factor. Infact, the young Canes were able to hold the Washington Capitals without a shot on goal for a majority of the opening period, that is, until Nicklas Backstrom found the back of the net for his 99th career playoff point, and later scored on a power play for his 100th.
So the Canes had a little bit of a defensive lapse in the first period. Things like that are bound to happen in the playoffs. Every second, skate, pass, shot, you name it, is crucial. It even happened to the Capitals, who, I thought, played a poor defensive game. Our young guys were able to take advantage of this and outshoot the Caps throughout the game, 29-18.
Two of the biggest shots in this game came from 19-year-old rookie Andrei Svechnikov, whom we drafted with the second overall pick in this past year's NHL draft. Two of Svechnikov's three shots found the back of the net, which cut the lead to 3-2, and ultimately got our offense going. Ultimately, the Caps would end up winning 4-2, finishing their scoring off on a goal from Lars Eller.
There is a lot to be proud of in this game for Caniacs across the world. Our offense was able to generate a lot of shots on goal. We skated into the zone against a tough defense at times. Our passing was exceptional. After a rough first period, Petr Mrazek did not allow a goal for the rest of the game (the Caps' fourth goal was an empty-netter). We were physical.
As I was telling Des on "The Rundown with Desmond Johnson" this morning, I would be shocked if we did not win Game 2. You take away our penalty kill, which had an unusual off night, and we win that game.
Now that we have our first game jitters out of the way, we can focus on preparing to win Game 2, which the Canes are doing right now as I write this article. In order to win, we will need to continue to pressure Caps' goalie Braden Holtby, convert on our power play opportunities, and improve on the penalty kill.
I asked this two days ago, and I am going to ask it again. Are you ready to Take Warning?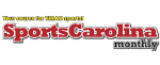 History of Bowman Gray Stadium
Carolina Panthers
*CatMan! R.I.P. Brother *Shaq Thompson wanting to retire here *Camp Battles Part 2 *Monty's...

Over his one year as Panthers owner, David Tepper has shown he's the agent...