The Magic defeated the Hornets tonight in Charlotte by a final score of 122-114. Terrence Ross led the Magic with a season-high 35 points (12-19 FG, 6-10 3pt FG), to go with 6 rebounds, while Aaron Gordon added 27 points (11-18 FG) and 7 rebounds in the victory. Kemba Walker led the Hornets with 43 points (16-25 FG), 5 assists and 2 blocks, while Jeremy Lamb totaled 22 points (6-12 FG) and 8 rebounds in the losing effort. With the win, the Magic finish the regular season 42-40, while the Hornets finish their season 39-43. The Magic will be the 7-seed in the Eastern Conference playoffs and will face off against the 2-seed Toronto Raptors in the first round. The Hornets have been eliminated from playoff contention by virtue of the Pistons' victory earlier tonight.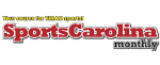 Carolina Panthers/NFL
Cam Newton reflects on the Carolina panthers 0-2 start of the 2019 NFL season...

Observations from the Panthers Week 2 20-14 loss to the Tampa Bay Buccaneers
ACC Football
NC State vs. West Virginia: The Wolfpack lost a tough one on the road...

Duke vs. Middle Tennessee: Duke went on the road to Middle Tennessee and came...

North Carolina vs. Wake Forest Football: Wake Forest had to hold on late, but...