Luka Doncic became the only teenager in NBA history to record 3+ triple-doubles in a season as he tallied 19 points, 10 rebounds and 11 assists to lead the Mavericks to a 99-93 victory over the Hornets. Doncic is the first Maverick to record 3+ triple-doubles in a season since Jason Kidd (2008-09). Dorian Finney-Smith also added 15 points (7-11 FG) and 10 rebounds in the victory. Kemba Walker led all scorers with 30 points (10-22 FG), to go with 11 rebounds and 6 assists for the Hornets, while Jeremy Lamb recorded 15 points (6-16 FG) and 5 rebounds in the losing effort. With the win, the Mavericks improve to 25-28. While the Hornets fall to 26-28 on the season.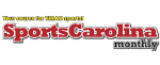 History of Bowman Gray Stadium
Carolina Panthers
Host Desmond Johnson with Rod Funderburk, Brandon Blakney, Aaron Gabriel. Kevin Avery from the...

Gerald McCoy took his talents to the Carolinas and signed with the Panthers.