Luka Doncic became the only teenager in NBA history to record 3+ triple-doubles in a season as he tallied 19 points, 10 rebounds and 11 assists to lead the Mavericks to a 99-93 victory over the Hornets. Doncic is the first Maverick to record 3+ triple-doubles in a season since Jason Kidd (2008-09). Dorian Finney-Smith also added 15 points (7-11 FG) and 10 rebounds in the victory. Kemba Walker led all scorers with 30 points (10-22 FG), to go with 11 rebounds and 6 assists for the Hornets, while Jeremy Lamb recorded 15 points (6-16 FG) and 5 rebounds in the losing effort. With the win, the Mavericks improve to 25-28. While the Hornets fall to 26-28 on the season.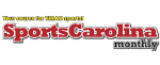 Carolina Panthers/NFL
Jay Gruden wasnt the Redskins problem. Top ten teams in College football and NFL....

Tune into The Rundown with Desmond Johnson Sat Mornings at 10am on Sports Hub...
ACC Football
North Carolina vs. Georgia Tech : The Tar Heels went on the road and...

Pittsburgh vs. Duke: Pitt almost blew a 26-3 lead but was able to get...

Wake Forest vs. Boston College: The Demon Deacons improved to 5-0 for the first...