Luka Doncic became the only teenager in NBA history to record 3+ triple-doubles in a season as he tallied 19 points, 10 rebounds and 11 assists to lead the Mavericks to a 99-93 victory over the Hornets. Doncic is the first Maverick to record 3+ triple-doubles in a season since Jason Kidd (2008-09). Dorian Finney-Smith also added 15 points (7-11 FG) and 10 rebounds in the victory. Kemba Walker led all scorers with 30 points (10-22 FG), to go with 11 rebounds and 6 assists for the Hornets, while Jeremy Lamb recorded 15 points (6-16 FG) and 5 rebounds in the losing effort. With the win, the Mavericks improve to 25-28. While the Hornets fall to 26-28 on the season.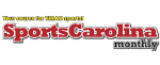 History of Bowman Gray Stadium
Carolina Panthers
What should the Cowboys pay Dak Prescott? When should the rookie QBs start? Jay-Z...

Now available on all major podcast outlets.