Behind a game-high 31 points (11-29 FG), along with 8 rebounds and 7 assists from Kemba Walker, the Hornets defeated the Pistons tonight in Detroit by a final score of 104-91. Frank Kaminsky added a season-high 24 points (9-17 FG), to go with 5 rebounds in the victory. Ish Smith led the Pistons with 20 points (9-16 FG), along with 4 rebounds and 4 assists, while Andre Drummond tallied 15 points (6-12 FG), 23 rebounds and 3 blocks in the losing effort. With the win, the Hornets improve to 38-42, while the Pistons fall to 39-41 on the season.
The Hornets currently sit in 9th place in the Eastern Conference, 1.0 game behind the 8-seed Pistons, who are 1.0 game behind the 7-seed Magic and the 6-seed Nets.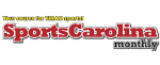 History of Bowman Gray Stadium
Carolina Panthers
Mike Blewitt, Joe Lisi, and Rich Cirminiello break down who the Carolina Panthers should...

The 2019 Carolina Panthers schedule has been released. 2019 Carolina Panthers Regular Season Schedule:...