The Pacers defeated the Hornets tonight in Indianapolis by a final score of 99-90. Myles Turner led the Pacers with 18 points (6-10 FG), 8 rebounds, 3 steals and 3 blocks, while Darren Collison added 13 points (6-12 FG), 4 rebounds and 8 assists in the victory. Kemba Walker recorded his 5th consecutive 30-point game with 34 points (10-23 FG), to go with 9 rebounds and 3 assists to lead the Hornets, while Jeremy Lamb tallied 21 points (7-22 FG), 7 rebounds and 2 assists in the losing effort.
The Pacers shot 51.4% (38-74) from the field as a team, while holding the Hornets to 17.5% (7-40) from behind the arc as they improve to 38-19 on the season, while the Hornets fall to 27-29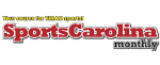 History of Bowman Gray Stadium
Carolina Panthers
Tune in live every Sat morning 10a-12 noon on The Sports Hub

After leading all NFL running backs in snaps played in 2018, Christian McCaffrey is...