Kemba Walker scores 25 points to go along with six assists and six rebounds as the Hornets get the win over the Knicks, 119-107.
The Hornets open the week 13-13 and are currently 7th in the Eastern Conference standings. The Hornets are coming off a 2-1 week – winning back-to-back games – and now open up a season-long five game home stand.  
Hornets currently rank 5th in offense in the NBA with a 111.8 offensive rating and 8th in net rating at +3.2.
Tony Parker has scored in double-digits in 4 of the last 5 games and 11 times in 23 games played this season.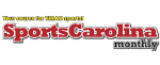 Carolina Panthers/NFL
-Picks for college footballs opening games.-The five most important games of the first week...

What should the Cowboys pay Dak Prescott? When should the rookie QBs start? Jay-Z...
ACC Football
by Les Johns With two game-winning two-minute drives under his belt in just four...

By Aaron Beard/The Associated Press RALEIGH, N.C. — Reigning national champion Clemson has taken...

College Football is one month away, Ryan gives his best bets for the season....