The Hornets defeated the Celtics at home last night 117-112 to improve to 8-8. Kemba Walker scored 43 points, bringing his point total to 103 points over the last two games. Kemba became just the 6th player in NBA history to back up a 60-point performance with a 40-point performance the following game. 
Audio courtesy of Charlotte Hornets Radio Network
Highlight Recap:
Jeremy Lamb Post Game Interview
Postgame recap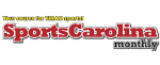 Live with Brandon Blakney
Carolina Panthers
What should the Cowboys pay Dak Prescott? When should the rookie QBs start? Jay-Z...

Now available on all major podcast outlets.