2018-19 Carolina Thunderbirds Single Game Ticket Deal!
The 2018-19 Carolina Thunderbirds season is here! Enjoy home games this season with the SportsCarolina Monthly Ticket deal! Home game seats for $5 ($9.00 value)! Limited supply for season, stock up now!
To redeem your purchase
1.Buy from the Buy button below. You will be taken to Paypal to complete your purchase. 
2. Print the confirmation email that will be sent to your email. It will have a QR code on it. 
3. Bring confirmation email printout to WSJS Sports hub Studios. Located at 210 N Main St, Kernersville NC 27284, Suite 330. Come to the front desk window during regular office hours (Mon-Fri 1-5pm). You will be given your allotment of ticket vouchers for the ones you bought! 
4. Fill out the back of the voucher and take to WS Annex during T-Birds home games. You will be given a choice from the $9 dollar value seats! Over 40% off ticket price! 
Thanks from SportsCarolinaMonthly.com and the Carolina Thunderbirds!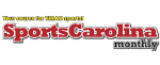 History of Bowman Gray Stadium
Carolina Panthers
Episode 5- -AAF signings and player visits. -Julius Peppers community contributions on and off...

Welcome to the 4 man rush podcast. Kevin Avery, Kevin Trice, Will Harris, and...