The Panthers overcame a subpar day from Cam Newton to steal one from the Giants and keep pace with the Saints in the NFC South.
CHARLOTTE, N.C. — Carolina Panthers kicker Graham Gano just wanted to get to the locker room on Sunday to avoid the "swarm'' of people that rushed him after his game-winning 63-yard field goal.
Then he realized there was a second on the clock and he had to kickoff.
"That was madness," Gano said after tying the NFL record for the longest game-winning kick.
Madness would have been a loss.
Instead, the Panthers pulled out the 33-31 against the New York Giants on Sunday. Carolina needed to get through the first four games with no worse than a 3-1 record to be a legitimate playoff contender and keep pace with the New Orleans Saints in the NFC South with consecutive road games against Washington and Philadelphia coming up.
Mission accomplished.
"A loss would have hurt,'' nickel back Captain Munnerlyn said. "We had an 11-point lead in the fourth quarter. We're better than that. We know how to finish games. When we get a team down, finish them. We didn't do that. Special teams bailed us out.''
Defensive end Julius Peppers, who always preaches stacking wins, agreed.
"It's important for us to win games early, win home games especially, so we can put ourselves in a good position when it comes time to make a run for the playoffs,'' he said. "So today was big for us.''
To finish this article follow the link below: 
Source: http://www.espn.com/blog/carolina-panthers/post/_/id/30806/graham-ganos-63-yard-field-goal-gets-panthers-to-3-1-where-they-needed-to-be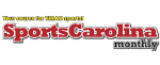 History of Bowman Gray Stadium
Carolina Panthers
How the Raptors have come back from a 2-0 deficit, Will Kawhi stay?, did...

Tight end Greg Olsen said he's been "cleared for everything for a while now,"...