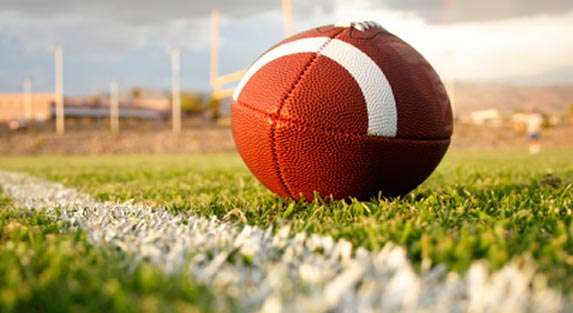 Last week Mother Nature didn't seem ready for football season, severe thunderstorms affected games all over the state.
Winston Salem, North Carolina- The skies are clear for Friday Night Lights In week two, and there are many storylines to monitor. Some programs lived up to the hype, others laid eggs in their debuts. Plenty of big time players made plays, and there were a handful that stood out above the rest. Everything you need to know I have you covered, let's lock in for another action packed evening on the gridiron!
East Forsyth's first home game since winning state title
East Forsyth (1-0,0-0), took a journey to Asheville in week one to take on perennial power A.C. Reynolds, there wasn't much of a championship hangover because the Eagles came locked in and ready to play. Although the Eagles saw some key departures due to graduation, specifically on the offensive line and defensive side of the ball, they returned a nice core from last years dominant squad. Quarterback Ty Lyles will be one of the best signal callers returning around the triad, he's got a big arm, Lyles can tuck it and run, and he's got weapons around him. Senior running back Ahmani Marshall (WFU committ) and Micah Crowell rated a four star receiver by 247 Sports, are two dynamic playmakers Lyles can get the ball too, both these guys should be on the scouting report for visiting Southwest Guilford.
Southwest Guilford (1-0,0-0), is coming off a hard earned win against a talented RJ Reynolds squad that pushed them to the absolute brink last week. Southwest got off to a hot start and were able to hold off the Demons late comeback, Southwest has two capable quarterbacks in Head Coach Chuck Doak's first year, and the Cowboys have some hard running physical backs in the backfield. Defensively this group will really have to step up the physicality and limit mistakes on this side of the ball, or the Eagles will absolutely light it up in front of a rowdy crowd.
East Surry has unfinished business
East Surry (1-0,0-0), The Cardinals are coming off a state runner-up finish in the 2A division, and by the looks of their 69-7 drubbing of East Wilkes, senior quarterback Jeff Boaz (UNC commit), is playing like he's got some unfinished business. Boaz tossed out three touchdown passes and ran for another one on the ground last week, he will lead this group against a scrappy Starmount squad (1-0,0-0), that believes they can play with anyone. The Cardinals will also look to lean on their defense that features multiple division one athletes, they have a nasty defensive line coming off a shutout.
Bobcats hunting on the road again
Glenn (1-0,0-0), went on the road to Thomasville and defeated a tough Ledford Panthers team that won a bunch of games last year, and still returns some talent. Glenn dominated the trenches and utilized a reliable run game to take control of this one, junior Monterious Godfrey and senior Mekhi Fenner paced the Bobcats, the duo combined for three scores on the ground. This Glenn team added some new faces and returned a good amount of talent from last year, expectations are high coming into this season. Mt Tabor (0-1,0-0), lost a thriller to inner city rival Reagan (1-0,0-0), in week one, that contest came down to the very last possession. Tabor should come out amped up after a lofty performance last week, I'm expecting the energy to be high in Tabor City.
Dudley looking to live up to the Hype
Last week Dudley (0-1,0-0), was featured in a highly anticipated matchup against West Forsyth (1-0,0-0), billed by many as the game of the week, but unfortunately only one team showed up. Talent wise Dudley may boast more than just about anyone in the state, junior Payton Page and senior Myles Murphy (UNC Commit), are two of the best defensive linemen in the nation, South Carolina commit Mike Wyman is as talented and physically imposing as any receiver in the Carolinas and maybe even the Southeast. If they can put all this talent together, no doubt this is one of the best teams in NC potentially, they will have a winnable game against Ragsdale but it won't be a walk in the park. Dudley will have to see a familiar face in former QB Alston Hooker who transferred from the Panthers to
Ragsdale this season. Hooker had a big debut for the Tigers; Hooker finished with 259 yards through the air, he had another 121 yards on the ground, and Hooker had four total touchdowns three passing and one rushing. No doubt Hooker would love to follow up with another strong performance this week against his former team. I'm not sure anyone in the state expected the Panthers to potentially start 0-2, last week may have been a wake up call.
Reidsville could be even better than last year
The Rams absolutely blasted High Point Central 48-0 in dominant fashion all four quarters, the majority of the core from last year's state championship team returned, this offense is explosive and can hit defenses with a lot of different looks, on the other side of the ball the Rams defense is extremely stingy. What made this group stand out last year was their ability to dominate all three aspects of the game, their special teams performance kicked things into gear from the first whistle in this one.
Quarterback Kyle Pinnix knows how to spread the ball out to these playmakers, he tossed out two touchdowns and Pinnix called his own number on a scamper to the endzone. Junior Breon Pass is one of the best all around athletes in the triad and can he can line up anywhere on the field, senior running back Demontrez Canada broke this game open on his first touch, he returned a kickoff 94 yards straight to the house. Newcomer Auldon Smith scores his first touchdown in a Rams uniform, he was a big time pickup from Cummings, and Senior Colby Johnson is another capable receiver that boosts this group.
Quick Hitters to watch
6'1 2020 Javondre Paige (Paige HS), (22/34, 351 yds, four touchdowns)- Paige picking right back up where he left off last year, the kid is an absolute gamer in every sense of the word. This Pirates group came up just short in a nail biting loss to Davie, but Paige left everything on the field.
6'4 2021 Kamell Smith (Eastern Guilford), (three passing touchdowns)- Smith a very unheralded field general around the state, he's quietly become one of the most polished and productive signal callers in the NC 2021 cycle. Smith has great size for the position and a reliable arm, on top of that he's athletic in and around the pocket.
6'3 2021 Scott Walker (Parkland), (One rushing touchdown and one receiving touchdown)- Walker has completely transformed his body he looks slimmer and more athletic than ever. Walker is a big target with dependable hands for quarterback Camian Shell.
5'8 2021 Quincy Martin (SW Guilford) (two catches for 95 yards, two touchdowns)- The speedster Martin only needed two catches to break the game open last week, both times he touched the ball Martin he went the distance. East Forsyth will need to circle Martin on the scouting report.
6'4 2021 Caden Davis (RJ Reynolds), (two passing touchdowns)- Reynolds went with the two quarterback system majority of last season, this year Davis has the keys solely, Davis has shown poise in the pocket, and he's making good decisions with the football. Davis has weapons around him and he doesn't hesitate to get the ball in these guys hands.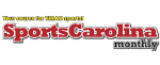 Carolina Panthers/NFL
The Franchise Players take on an interesting question in the latest episode…has Panthers QB...

The Carolina Panthers lost a tough road game to the Green Bay Packers on...
ACC Football
Wake Forest vs. Clemson: Clemson went big on Senior Day with a 52-3 win...

Syracuse vs. Duke Football Highlights: Syracuse got their first ACC win of the season...

Louisville vs. NC State: The Cardinals became bowl eligible after defeating the Wolfpack 34-20....