Welcome to the inaugural super sized edition of the Franchise Players sports podcast. This week, live reactions from the first 16 picks of the 2019 NBA Draft. Plus, the Celtics are imploding, where does Kevin Durant sign, why is Nasir Little falling like a rock in the 1st round and more.
The Franchise Players are Desmond Johnson, John Olzsewski and Rod Funderburk. Recorded at Kickback Jack's New Garden Rd location in Greensboro, NC. Find episodes of Franchise Players on all major outlets including Spotify, Apple and Google podcasts.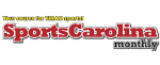 History of Bowman Gray Stadium
Carolina Panthers
*CatMan! R.I.P. Brother *Shaq Thompson wanting to retire here *Camp Battles Part 2 *Monty's...

Over his one year as Panthers owner, David Tepper has shown he's the agent...