CLEMSON, S.C. – No. 5 North Carolina overcame the absence of Hall of Fame head coach Roy Williams and a boisterous Littlejohn Coliseum crowd to outlast Clemson, 81-79, on Saturday night.
The Tar Heels (24-5, 14-2 ACC) improved to 8-0 on the road in ACC play, matching its best road record of the Williams era (2007-08). UNC also won for the 12th time in 13 games to stay atop the ACC standings alongside No. 2 Virginia.
UNC appeared to take command with a 17-4 run overlapping the halves to build an eight-point lead. Clemson answered right back with a 19-5 spurt to take a 54-48 lead with 11:03 to play. Luke Maye then sparked a 13-3 run that flipped the momentum back in UNC's favor for good.
Clyde Trapp drained a three-pointer with 50 seconds to play and knocked down a pair of free throws to cut UNC's 78-72 lead to one point with 19 seconds to play. After the teams exchanged free throws, Shelton Mitchell drove to the rim in the final seconds and made contact with Garrison Brooks, but the Tiger senior missed the shot and no foul was called.
Coby White continued his hot shooting streak, making six three-pointers for the second game in a row. The freshman point guard led all scorers with 28 points on 9-of-16 shooting (6-of-11 3FG). Cameron Johnson added 19 points and six three-pointers, while Maye contributed 13 points and 10 rebounds.
UNC struggled shooting the ball for the third consecutive game, converting 41.3 percent of its field goal attempts while Clemson shot 47.4 percent. The Tar Heels outrebounded their opponent, 39-36.
Source: https://247sports.com/college/north-carolina/Article/UNC-Basketball-Survives-Road-Trip-to-Clemson–129657949/?utm_source=247Sports%20Newsletter&utm_medium=Newsletter&utm_campaign=190303_091745_North%20Carolina%20Tar%20Heels&utm_content=Link&liveconnect=88-C2-6B-96-4F-4C-2D-60-F3-71-D7-C1-64-51-1E-3D190303_091745NorthCarolinaTarHeels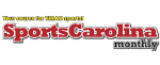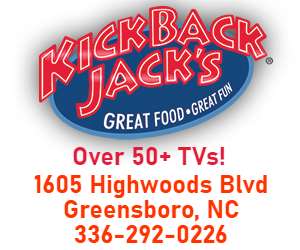 ACC Basketball
Miami vs. NC State: The Wolfpack held home court and got the victory over...

Duke vs. Clemson: After getting their first-ever win at Chapel Hill on Saturday, the...

NC State @ Virginia Tech: The Virginia Tech Hokies ran away from the Wolfpack...
Carolina Panthers/NFL
"In my heart, I know it's the right thing to do." Linebacker Luke Kuechly...

Matt Rhule is the guy. The New Guy. The Carolina Panthers announced on Tuesday...