The Tar Heels improved to 5-0 on the season.
CHAPEL HILL, N.C. – No. 7 North Carolina brushed off a second-half charge by Saint Francis to secure a 101-76 victory in its final tuneup before heading west for the Las Vegas Invitational.
Saint Francis scored on seven of its first nine possessions of the second half to spark a 16-6 run and pull within 58-52 with 15:49 to play. UNC (5-0) emerged from the media timeout with an immediate answer, reeling off an 11-0 run to take a 69-52 lead with 12:55 to play. The Red Flash were not able to cut their deficit to single digits after that early run.
It wasn't a particularly clean outing for the Tar Heels, who coughed up 18 turnovers and allowed the Red Flash to pull down 13 offensive rebounds. UNC shot 52.3 percent from the floor, including 40 percent from three-point range, while holding its opponent to 34.3 percent shooting.
Cameron Johnson led UNC with 20 points on 7-of-14 shooting. Nassir Little added 19 points on 8-of-9 shooting and seven rebounds. The McDonald's All-American ignited the Smith Center crowd on several occasions with explosive alley-oop finishes.
Luke Maye notched his first double-double of the season with 11 points and 10 rebounds. Kenny Williams scored six points and dished out a career-high nine assists.
to continue this article please click on the link below….
Source: https://247sports.com/college/north-carolina/Article/First-Report-UNC-Nets-101-76-Win-Over-Saint-Francis–125008721/?utm_source=247Sports%20Newsletter&utm_medium=Newsletter&utm_campaign=181120_090351_North%20Carolina%20Tar%20Heels&utm_content=Link&liveconnect=88-C2-6B-96-4F-4C-2D-60-F3-71-D7-C1-64-51-1E-3D181120_090351NorthCarolinaTarHeels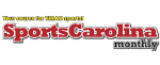 Carolina Panthers/NFL
Jay Gruden wasnt the Redskins problem. Top ten teams in College football and NFL....

Tune into The Rundown with Desmond Johnson Sat Mornings at 10am on Sports Hub...
ACC Football
North Carolina vs. Georgia Tech : The Tar Heels went on the road and...

Pittsburgh vs. Duke: Pitt almost blew a 26-3 lead but was able to get...

Wake Forest vs. Boston College: The Demon Deacons improved to 5-0 for the first...