CHAPEL HILL, N.C. – No. 4 Virginia rallied from a late seven-point deficit to snap No. 8 North Carolina's seven-game winning streak with a 69-61 victory on Monday.
UNC (19-5, 9-2 ACC) built a 55-48 lead with 7:51 to play on the back of a 17-3 run. That's when Virginia guard Kyle Guy took over, slowing the Tar Heels' momentum with a three-pointer before adding two more treys in the final two minutes.
The Cavaliers (21-2, 9-2 ACC) closed the game on a 21-6 run. UNC missed 16 of its final 20 field goal attempts, while Virginia made nine of its final 12 shots.
The Tar Heels overcame a seven-point halftime deficit by manufacturing extra possessions on the offensive glass and using defense to spark tempo and a handful of transition baskets. Their 17-3 run included four layups and a dunk, which stood in stark contrast to a first half in which Virginia had rendered the Heels a jump-shooting team.
UNC shot 35.4 percent from the floor, including 30 percent from three, while Virginia converted 53.3 percent of its field goal attempts (55% 3FG). The Tar Heels outrebounded their opponent, 38-27, and outscored the Cavaliers, 15-2, in second-chance points.
Guy and De'Andre Hunter led Virginia with 20 points apiece. Coby White scored 17 points and Cameron Johnson added 16 points for UNC.
To finish this article click the link below
Source: https://247sports.com/college/north-carolina/Article/UNC-Tar-Heels-Basketball-Falter-Late-in-Loss-to-Virginia–128999941/?utm_source=247Sports%20Newsletter&utm_medium=Newsletter&utm_campaign=190212_081402_North%20Carolina%20Tar%20Heels&utm_content=Link&liveconnect=88-C2-6B-96-4F-4C-2D-60-F3-71-D7-C1-64-51-1E-3D190212_081402NorthCarolinaTarHeels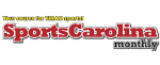 Carolina Panthers/NFL
Cam Newton reflects on the Carolina panthers 0-2 start of the 2019 NFL season...

Observations from the Panthers Week 2 20-14 loss to the Tampa Bay Buccaneers
ACC Football
NC State vs. West Virginia: The Wolfpack lost a tough one on the road...

Duke vs. Middle Tennessee: Duke went on the road to Middle Tennessee and came...

North Carolina vs. Wake Forest Football: Wake Forest had to hold on late, but...