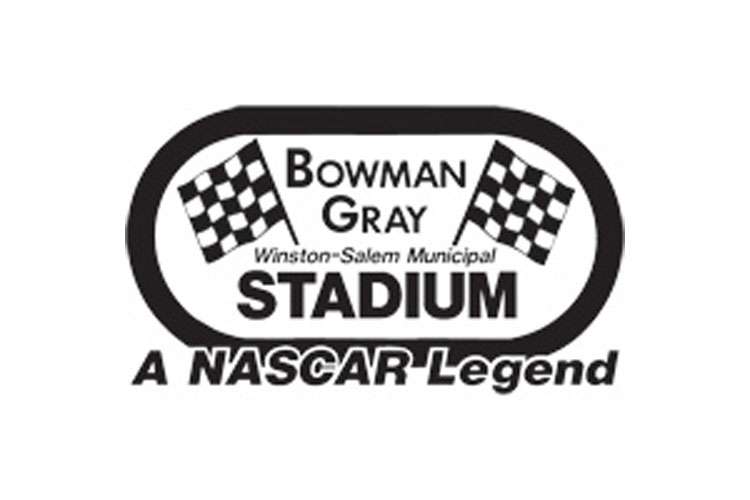 By James Stewart
Read more of James Stewart's Bowman Gray articles here
This article first appeared on SportsCarolinaMonthly.com in 2016.
Like her or not, Danica Patrick is one of the most popular drivers in NASCAR today. Women like her for the diversity, most men, if honest, will tell you they like her for her looks. While she has yet to win a NASCAR race, she has won an Indy car race and won the pole position in her rookie Cup season for the 2013 Daytona 500. She ran in the top 10 all day and was running 3rd with but a few laps left when her inexperience cost her a top 5 finish. Although female drivers are in the minority, many have tried the big leagues.  Louise Smith and Sara Christian were frequent entries back in the 50's, and most have heard of Janet Guthrie, Karen Shultz, Patty Moise, Shawna Robinson, and more recently Johanna Long, Kenzie Ruston, and McKenna Bell just to name a few.  Louise Smith won 38 races over her career, but none at the top level. Shawna Robinson is the only female to win a NASCAR race when she took the checkers at Asheville Speedway June 10, 1988 in a Goody's Dash race.
So that brings up the question, have there been any successful female racers at Bowman Gray Stadium?  The answer is yes! Back in the 60's and 70's Powder Puff derbies were popular additions to the race card on given nights. In these races, women, mostly wives or girlfriends of drivers, would run a 10 lap race in cars prepared much like a demo derby car. Since these were specialty races, they are not part of the discussion. I'm sure there are others, but the women drivers I have found that competed at Bowman Gray on a regular basis begin with Louise Smith back in the early 50's. She competed in the modified and sportsman division with no wins.  Move ahead to the late 70's, early 80's, and Glenda Merritt was a competitor and winner in the now defunct Blunderbust division and the Street Stock division. Her light blue #13 cars were popular with the fans. Glenda Merritt was 1982 Blunderbust champion. Next we enter the late 80's and early 90's when the Street Stock division had Susan Gattis, who married into the BG racing Kimel family.  She won races before and after marrying driving #67 Ford products and still races a #67 Comet in the Vintage Stock Car series.
In the 2000's we have seen Whitney Clifton, daughter of 9 time Sportsman champion Ronnie Clifton and brother of current Sportsman champion Zack Clifton, Cassie Doub, and Taylor Robbins, daughter of modified winner Brad Robbins, compete in the Street Stock division. No wins for either of these 3 young ladies yet, but all have been very competitive. Taylor was a quarter lap from winning a couple years ago when, well, let's just say a fellow competitor  didn't want to get beat by a girl, so he took her out. I look for her to get that elusive first win in 2016.
To my knowledge no women have ever raced in the Sportsman division on a regular basis, but there has been one in the modifieds!  Susan Harwell, daughter of Bowman Gray legend Al Hill, and sister of former sportsman and modified winner Phillip  Hill, raced competitively in the mid to late 2000's, but never got that elusive victory.  The only other female that I am aware of racing a modified at Bowman Gray is the aforementioned Shawna Robinson. When the 1989 Goody's Dash Series made their annual visit to BG, an agreement was made that Ralph Brinkley would race Shawna's backup car in the Goody's dash race and Shawna would race Ralph's backup modified in the 100 lap modified race. Ralph won the Dash race and Shawna qualified respectably and was running 11th when taken out by a fellow competitor.  Sound familiar?
Whitney Clifton hasn't raced since giving birth to a beautiful baby girl a couple years ago and Cassie Doub got married last year. Not sure if either of these 2 young ladies are are contemplating a return to the action, but I know Taylor Robbins will be racing this year.
I know there are lots of female fans…any other ladies willing to give it a try?