Duke freshman guard RJ Barrett, who averaged 22.6 points and 7.6 rebounds per game this season, has opted to enter the NBA draft, he announced Wednesday on his social media.
"It was amazing to play for Coach K, play for the brotherhood," Barrett said in a video posted to Twitter and Instagram. "It was a dream of mine to play at Duke ever since I was a young kid. It's also a dream of mine to play in the NBA and have great success there. …
"I'm looking forward to coming back and supporting the Blue Devils any way I can. Just wanted to thank you for everything."
Barrett is currently ranked No. 3 in the ESPN 100 among NBA draft prospects. Barrett plans to hire an agent but has not yet chosen one.
The 6-foot-7 Barrett was an AP first-team All-America selection this season. Barrent averaged 22.6 points, 7.6 rebounds and 4.3 assists per game for Duke. The Blue Devils lost in the Elite Eight of the NCAA tournament to eventual national runner up Michigan State.
There is still a slim chance Barrett could return to the Blue Devils due to a new rule from the NCAA. That rule allows a player who has declared for the draft to return to school even if he has enlisted the services of an agent to help him test his professional prospects. There are several stipulations attached, and if the player returns to school, he must end the relationship with the agent. The deadline to pull out of the draft is May 29.
Barrett, however is not expected to return. Teammate and fellow freshman Tre Jones announced he was returning to Duke for next season. Forwards Cam Reddish and Zion Williamson have not let their intentions known yet regarding next season.
Source: http://www.espn.com/nba/story/_/id/26487591/duke-freshman-barrett-declares-nba-draft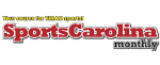 History of Bowman Gray Stadium
Carolina Panthers
*CatMan! R.I.P. Brother *Shaq Thompson wanting to retire here *Camp Battles Part 2 *Monty's...

Over his one year as Panthers owner, David Tepper has shown he's the agent...