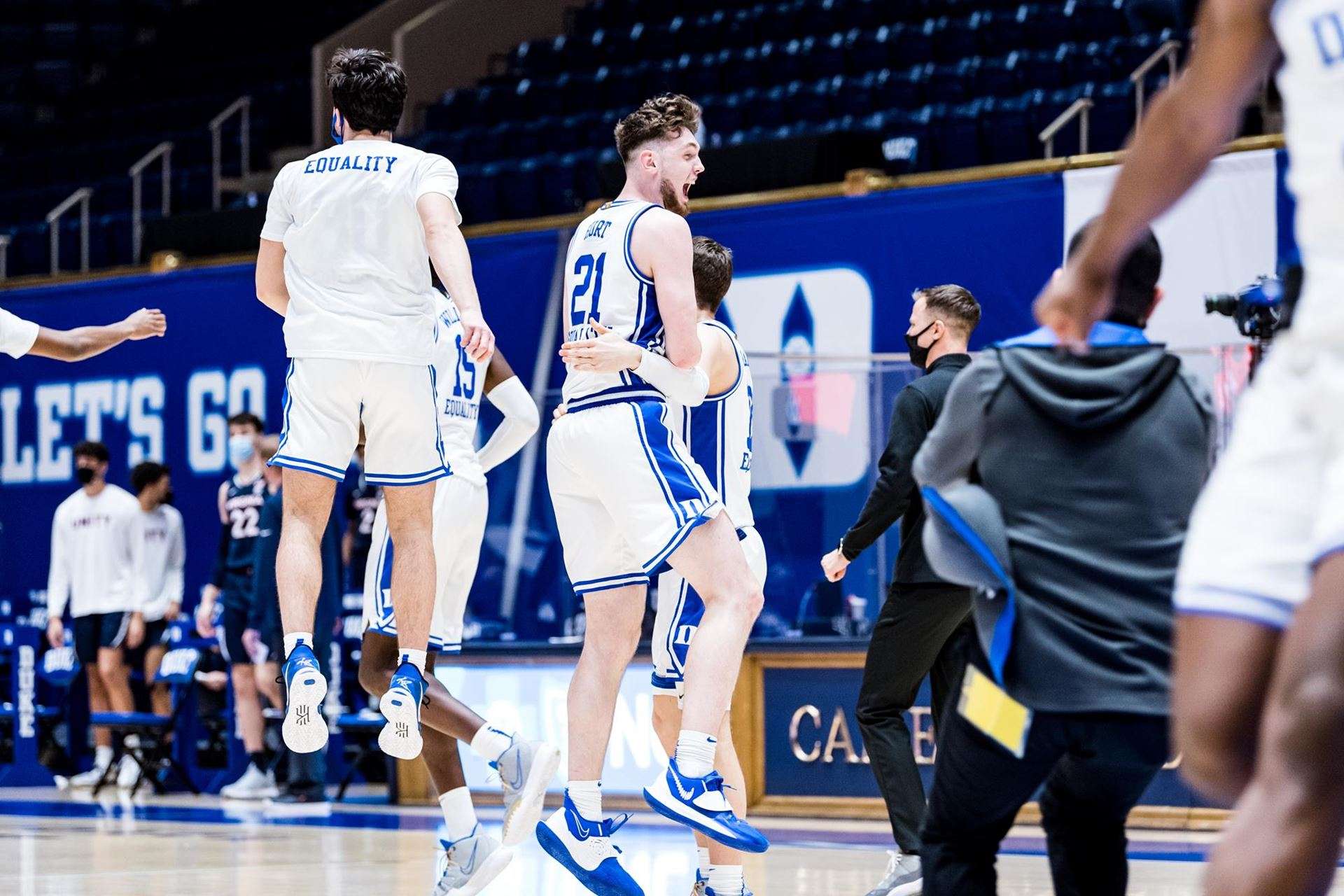 DURHAM, N.C. — Freshman Jaemyn Brakefield scored the go-ahead basket on a reverse layup with 1:58 left and Duke came up with a final-possession stop to upset No. 7 Virginia, 66-65, on Saturday night at Cameron Indoor Stadium.
Sophomore Matthew Hurt scored 22 points on 8-of-13 shooting to lead the Blue Devils (10-8, 8-6 ACC), who claimed a much-needed third straight win over a conference opponent.
Brakefield's scoring drive, while drawing a foul on Jay Huff, finally got Duke a slim lead. Freshman DJ Steward had a chance to increase the margin, but missed the front end of a 1-and-1 free throw opportunity with 9.6 seconds left.
Huff got the rebound and got the ball to Kihei Clark, who bobbled the dribble at the other end and had to force up an off-balance three-point attempt over Hurt to beat the clock. Hurt got a hand on the shot, which came up short as time expired.
Huff finished with 20 points and 12 rebounds for the Cavaliers (15-5, 11-3 ACC), while Sam Hauser went for 19 on 7-of-11 shooting with eight boards.
Brakefield posted a career-high four blocks to go with 11 points and five rebounds. Freshman Jeremy Roach netted 12 points and dished out three assists, and sophomore Wendell Moore Jr. recorded a game-high seven assists with four points and five rebounds.
It was the fifth time in seven meetings between the teams that the game was decided by one or two points.
UP NEXT
Duke looks to make it four in a row when it hosts Syracuse on Monday night. Tipoff is set for 7 p.m. on ESPN.
The Cavaliers host North Carolina State on Wednesday.