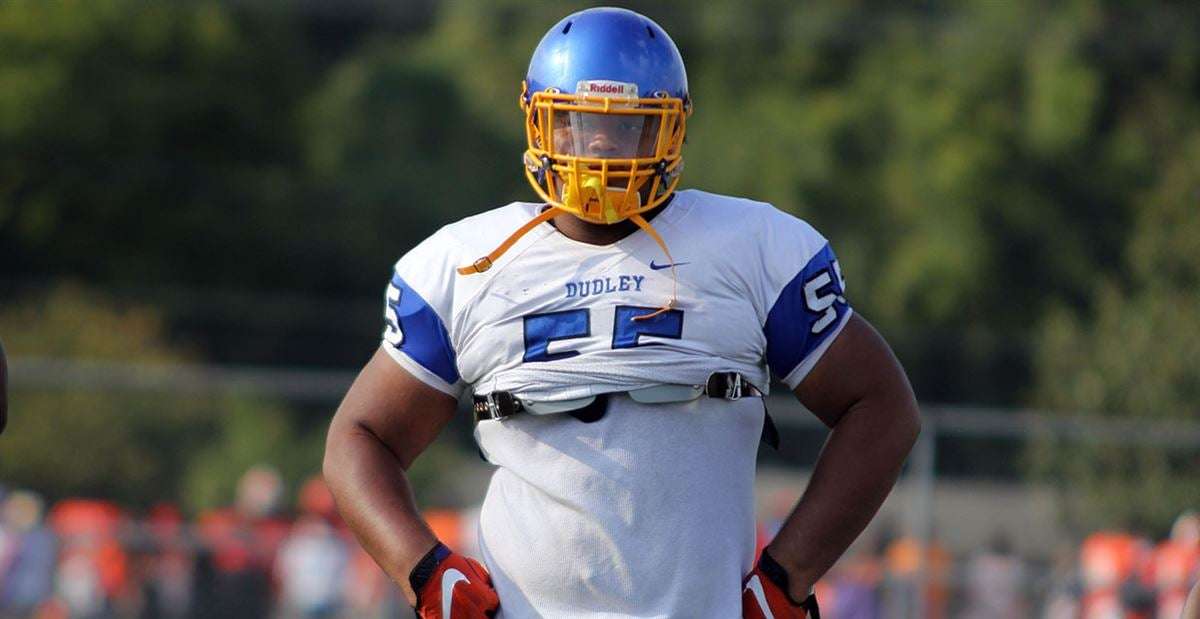 ESPN 300 defensive tackle Payton Page announced his commitment to the Clemson Tigers on Wednesday from his high school in Greensboro, NC.
Page, is currently ranked as the #31 overall prospect in the latest ESPN 300 rankings for 2021. Page is a 6-foot-3, 360-pound defensive lineman out of Dudley High School in Greensboro, North Carolina.
The rising senior had narrowed down his choices to a top three of Clemson, North Carolina and Tennessee. North Carolina and Head Coach Mack Brown has been on a recruiting tear of late and made a late push, but Page chose to go out of state to the powerhouse Head Coach Dabo Swinney is building at Clemson.
Clemson had landed two ESPN 300 defensive line commits in this 2021 class: Cade Denhoff from Lakeland, FL (#82 ESPN 300) and Zaire Patterson, a Defensive End from nearby Winston Salem Prep (#285 ESPN 300). Another local 4 star talent from Dudley High School, Defensive End Myles Murphy, signed in the 2020 class to Clemson.
On the offensive side, Clemson has the No. 2-ranked running back in Will Shipley, currently playing at Weddington the defending NCHSAA 3AA state champions.
All in all, Clemson now has 14 total commitments with Page on board, 12 of whom are ranked in the ESPN 300. Before Wednesday, Clemson had the No. 6-ranked class, behind Ohio State, Alabama, North Carolina, Tennessee and LSU.