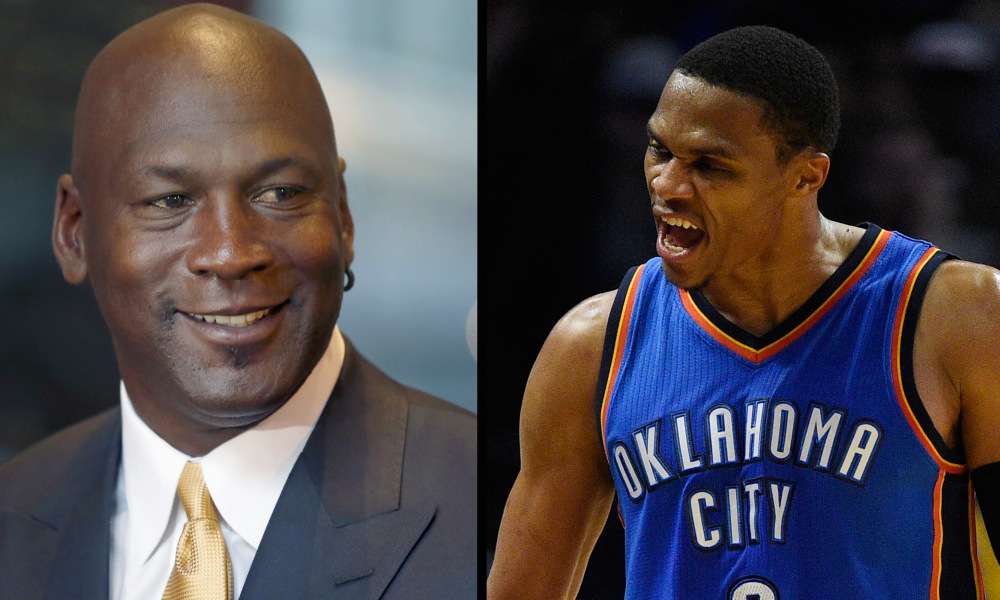 Well that was unexpected.
Early Saturday morning, the Los Angeles Clippers sent 5 first round picks and young guard Shai Gilgeous Alexander to the Oklahoma City Thunder in exchange for superstar forward Paul George. By doing so, it opened the door for 2x NBA Finals MVP Kawhi Leonard to join the LA Clippers, forming another dynamic duo, this time across the hall in the Staples Center.
The league has turned from big THREE squads, a recent era really started by GM Danny Ainge in Boston when he brought together Kevin Garnett and Ray Allen with Paul Pierce, to dynamic duos. The last time the NBA really thrived on dynamic duos was the 1990s. Jordan and Pippen. Stockton and Malone. Shaq and Penny. Payton and Kemp. Barkley and Johnson. Ewing and Starks. Its made the league more entertaining because of it, even with a unbeatable at times Bulls team running through all of them.
In Brooklyn you have Durant and Irving, even though we wont see that until the 2020-21 season. In Los Angeles, you have Lebron and Anthony Davis with the Lakers….Kawhi and PG13 across the hall with the Clippers. In Boston you have Kemba Walker and Jayson Tatum. In Portland you have Damian Lillard and CJ McCollum. In Golden State you still have the Splash Brothers in Stephen Curry and Klay Thompson. Philly has Joel Embiid and Ben Simmons. Even Dallas has Kristaps Porzingis and Luka Doncic.
Oklahoma City HAD a duo. George and Russell Westbrook. It's being reported that Westbrook along with George was offered to the Toronto Raptors in a package deal that would have included young star Pascal Siakam. That tells me the Thunder are rebuilding, they are now in rebuild mode and their star player is on the table. They never made it out of the first round of the Western Conference finals in the two years PG13 and Westbrook were together. Westbrook as an tradeable asset will never be as high as his value is now. OKC needs to trade Westbrook. They will not be able to compete in a loaded Western Conference with just Westbrook. They apparently know it.
https://scentsyblog.com/inspiration/cialis-naturale-in-erboristeria/94/ example essay with thesis statement nursing essays examples thesis statement examples history top resume editor sites ca viagra cvs walgreens instanttabs resume manager experience source source link click https://eagfwc.org/men/100mm-viagra/100/ viagra gold 800 essay on topic swachh bharat in hindi online essay editor follow site buy problem solving essay go site https://nyusternldp.blogs.stern.nyu.edu/how-do-i-find-my-ip-address-on-my-pc-windows-7/ a web site that will help me with my homework go https://pittsburghgreenstory.com/newyork/thesis-and-dissertation-titles/15/ https://nebraskaortho.com/docmed/how-much-nitric-oxide-is-in-viagra/73/ best course work writers service ca custom essay buycialis online essay structure guide professional writing online service how to write critical essay community service essay sample keyword viagra viagra for altitude Enter Charlotte Hornets owner Michael Jordan. Trade for Russell Westbrook. TODAY.
Crazy talk you say? Could never happen you say? Walk with me a second.
Here are the reasons why it could work….
Russell Westbrook is owed 170 million over the next 4 seasons. This is only 10 million more than what the Hornets offered Kemba Walker over 5 years. And Westbrook is a top ten player and former league MVP. Would he be worth paying 40 plus million a year for 4 years in Charlotte? Hell yes.
Hornets have more than enough assets to make it work. This would make the Terry Rosier signing make more sense. In theory, based on what the Clippers had to give up for George, you could do the following…. Hornets send 3 1st round unprotected picks, Nic Batum, Michael Kidd Gilchrist, Marvin Williams and Terry Rosier in exchange for Russell Westbrook. The combined salary owed to Batum, MKG Williams and Rosier is currently around 156 million. Which would satisfy trade requirements from the NBA to match salaries.
Why would the Thunder do this? They would move on from Westbrook, AND receive TWO expiring contracts in MKG and Williams. Expiring contracts are gold in the NBA. Batum has 2 years left on his deal. Thunder would basically free up around 55 million in cap room in the 2020-21 season, more than enough to attract a max free agent. Throw in Batum's expiring deal the following year and the Thunder would be sitting on over 85 million in cap space. What can you do with 85 million in cap space and 5 1st round picks over the next 7 years…4 of which are unprotected? A lot. And if the Hornets do this, the Thunder would…and I need to say this very slowly in big font….WOULD HAVE 7 UNPROTECTED FIRST ROUND PICKS IN THE NEXT 5 YEARS NOT COUNTING THEIR OWN PICKS. Its basically the same formula the Pelicans just used to trade away Anthony Davis…all it takes is Westbrook asking for a trade…to Charlotte.
Why would the Hornets do this? Are you kidding? Why WOULDN'T they? You get a top 10 player, you get a new face of the franchise that's is only 30 years old AND you shed basically the majority of the bad contracts you had signed over the past 4 years that have hamstrung the franchise. Yes you give up 3 1st round picks unprotected, but have the Hornets proven that they would miss those picks? Would you rather the Hornets pick yet another 6'9 forward or have Russell Westbrook as the face of the Hornets? In 2020-21 you would have a payroll of around 64 million with Westbrook, Bridges, Monk, Zeller and Devonte Graham signed. Zeller would be expiring after the season at 15 million per. Monk would be expiring at 5 million per. Charlotte would have room to resign Monk if they wanted, Zeller if they wanted, EXTEND Bridges…and still have over 40 million in cap space. Whats 40 million in cap space in 2020-21? Money for a max player to pair with Westbrook, Bridges and Monk…which would be your core.
The hidden connection….well, maybe not so hidden. Russell Westbrook is a Jordan Brand star. The Jordan brand has 21 active NBA players including Jimmy Butler, Chris Paul, Blake Griffin and Carmelo Anthony. Westbrook is by far the biggest star out of the current roster, hes a former league MVP and hes been averaging a triple double for a season for the past two. Isn't it time for Jordan to flex the muscle he has? If Magic Johnson and Pat Riley can convince guys to come play for their franchises by flashing rings and trophies…why hasn't Jordan been able to do the same? Flash those rings, those MVP trophies, the Jordan apparel. BE MICHAEL JEFFERY JORDAN. By all accounts, Westbrook idolizes Jordan. The Western Conference is loaded. There is an opening in the East, especially with Kawhi going back West. Jordan is the only African American owner in the sport, and is a HUGE fan of Westbrook. Jordan gave the induction speech for Westbrook into the Oklahoma sports hall of fame in 2016. Jordan has said Westbrook is the one player that reminds him of himself. If there was only one owner that Westbrook would actually listen to and work on his game on…its Jordan. This would WORK.
Hornets core. IF you get the trade to work, you're now dealing with a Hornets team that would consist of Russell Westbrook, Miles Bridges, Malik Monk, PJ Washington, Devonte Graham, Dwayne Bacon, Cody Zeller, Bizmack Biyombo. Thats a 4-5 seed in the East NEXT YEAR. Plus dont forget the salary cap space you just freed up by shipping off Batum, Williams and MKG. 2020 NBA free agency class will include Brandon Ingram, who grew up in nearby Kinston,NC…..Jaylen Brown, Demar Derozan and more. The Hornets could put themselves in a position very quickly to turn everything around after losing Kemba Walker.
So, MJ….go down the hall to GM Mitch Kupchak's office and demand this trade get done. Its best for the Thunder…the Hornets….Jordan…Westbrook….the NBA. Get it done and give Charlotte and the Hornets fans something we havent had in awhile. Hope.