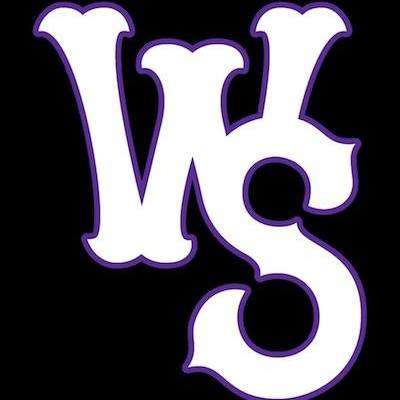 WINSTON-SALEM, N.C. (June 13, 2021) — The Winston-Salem Dash fell 2-1 against the Greenville Drive on Sunday in the finale of a six-game set despite bringing the go-ahead run to the plate twice in the bottom of the ninth.
Jeremiah Burke took the hill for the Dash in his fourth start and lasted five innings while only giving up two hits, one earned run, one walk and three strikeouts.
The Dash batted into a small lead in the fourth, as Alex Destino led off with a single. After two more singles by Dash hitters, Evan Skoug marked his return from Triple-A with a single to push Destino across and put the Dash ahead 1-0. The momentum fell quickly as the next three batters were retired in order with the bases loaded.
A Brandon Howlett single began the offensive effort for the Drive in the fifth. After advancing to third on a double from Kole Cottam, Howlett touched home on a 4-3 fielder's choice from Dom D'Alessandro.
Howlett did more damage in the seventh, giving reliever Trey Jeans a rude welcome with a leadoff solo blast to left to put the Drive ahead 2-1.
Evan Skoug reached again to lead off the home half of the ninth on a tapper to the mound that Oddanier Mosqueda whizzed past first base, advancing Skoug to second on an error.
Drama ensued as Lazaro Leal struck out by swinging at an outside pitch that bounced away from home plate. Skoug charged for and arrived safely at third base but was instructed to move back to second. Curious about the ambiguous call, manager Ryan Newman calmly asked Edwin Jimenez for an explanation and was ejected.
The Dash failed to score any further and fell to the Drive 2-1. Trey Jeans (1-1) suffered the loss for the Dash, while Drive starter Chase Shugart (2-1) enjoyed a win while being backed up by Oddanier Mosqueda who earned his first save.
With the loss on Sunday, the Dash fall to the Greenville Drive 4-2 in the series. The two teams will meet for one more series in Greenville in late June trailing into early July.
On Tuesday, the Greensboro Grasshoppers journey to Truist Stadium to face the Dash for the second of four series to be played this season. First pitch on Tuesday is billed for 7:00 p.m. with pregame coverage beginning at 6:45 on https://www.milb.com/winston-salem/team/broadcast-corner.
Link to Box Score: https://www.milb.com/gameday/drive-vs-dash/2021/06/13/643091#game_state=final,game_tab=boxscore,game=643091