Roach is the foundational piece for Duke in its quest for another top-2 class in the 2020 cycle
Jeremy Roach, the first five-star prospect in the 2020 college basketball recruiting class scheduled to make a commitment, has announced his decision to attend Duke. Roach, who is rated as the No. 2 player at the point guard position in the 2020 class despite missing his junior season with a torn ACL, chose Duke over offers from Kentucky, North Carolina, Villanova, Maryland and Virginia, among others.
The No. 15 overall player according to the 247Sports Composite rankings, Roach told 247Sports of his decision on Wednesday, explaining that he felt something good in his gut about the Blue Devils during his visit and decided to stick with it.
"I just felt like as soon as I went down there it was right for me," Roach said. "It was just a gut feeling in everybody's stomach, even my sister, my brother, my dad and my mom. I went everywhere, I went to Kentucky and Villanova, I just didn't feel the same way I did at Duke."
To read more of this article, click the link below
Source: https://www.cbssports.com/college-basketball/news/college-basketball-recruiting-jeremy-roach-commits-to-duke-as-blue-devils-land-five-star-point-guard/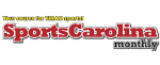 History of Bowman Gray Stadium
Carolina Panthers
In depth coverage of Carolina Panthers Football

*CatMan! R.I.P. Brother *Shaq Thompson wanting to retire here *Camp Battles Part 2 *Monty's...