Veteran safety and special teams leader to remain in Carolina through 2020.
CHARLOTTE – Veteran safety Colin Jones, the Panthers' special teams captain last season, has signed a two-year contract to remain with the team through 2020.
"Our family has made Charlotte home and we're just blessed for the opportunity," Jones said. "There was some uncertainty and I wasn't sure where I was going to end up. But after a lot of thought and prayer we decided this was the place to continue to call home."
The 31-year-old Jones, who was set to become an unrestricted free agent, has been with Carolina since he was acquired from the San Francisco 49ers via trade in 2012.
To read more from this article click the link below
Source: https://www.panthers.com/news/colin-jones-signs-two-year-contract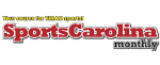 History of Bowman Gray Stadium
Carolina Panthers
How the Raptors have come back from a 2-0 deficit, Will Kawhi stay?, did...

Tight end Greg Olsen said he's been "cleared for everything for a while now,"...