Clemson vs. North Carolina: With 1:17 left in the game, North Carolina scored a touchdown and went for two, but Clemson stuffed the run on the 2-point conversion attempt and won the game 21-20. The #1 team in the nation did not get their first lead in the game until 9:54 left in the fourth quarter when Lawrence connected with Tee Higgins on a 38-yard touchdown. For the game, quarterback Trevor Lawrence had 206 yards passing, 45 yards rushing, and two total touchdowns. Wide receiver Tee Higgins had six catches for 129 yards and a touchdown. North Carolina quarterback Sam Howell was 15-27 for 144 yards and two touchdowns.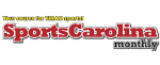 Carolina Panthers/NFL
Hosted by Ryan Stone. Do the Panthers actually have a QB Controversy….plus top ten...

Jay Gruden wasnt the Redskins problem. Top ten teams in College football and NFL....
ACC Football
Louisville vs. Wake Forest: The Cardinals went into Wake Forest and got the 62-59...

North Carolina vs. Georgia Tech : The Tar Heels went on the road and...

Pittsburgh vs. Duke: Pitt almost blew a 26-3 lead but was able to get...