Clemson vs. North Carolina: With 1:17 left in the game, North Carolina scored a touchdown and went for two, but Clemson stuffed the run on the 2-point conversion attempt and won the game 21-20. The #1 team in the nation did not get their first lead in the game until 9:54 left in the fourth quarter when Lawrence connected with Tee Higgins on a 38-yard touchdown. For the game, quarterback Trevor Lawrence had 206 yards passing, 45 yards rushing, and two total touchdowns. Wide receiver Tee Higgins had six catches for 129 yards and a touchdown. North Carolina quarterback Sam Howell was 15-27 for 144 yards and two touchdowns.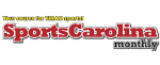 Carolina Panthers/NFL
The Carolina Panthers have released head coach Ron Rivera in a statement from team...

Is this the end? Is this what the beginning of the end looks like?...
ACC Football
Wake Forest vs. Syracuse: The Orange got it done over the Demon Deacons in...

Miami vs. Duke: The Blue Devils ended their season on a high note with...

North Carolina vs. NC State: The Tar Heels became bowl eligible after defeating NC...