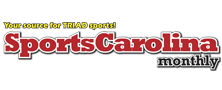 Charlotte Hornets sign rookie Devonte' Graham to a three-year deal (via Swarm and Sting)
It looks like Devonte' Graham's rookie contract with the Charlotte Hornets will be a three-year deal worth around $4 million.
According to Keith Smith of Real GM, "Devonte' Graham's contract with the Charlotte Hornets is for three years." The Queen City team signed the second-round pick to a deal on July 6th ahead of their first summer league game in Las Vegas. The terms of the deal weren't released but we now know that it was a three-year deal worth about $4 million total.
Charlotte traded up in the 2018 NBA Draft to select Devonte' in the second-round. They sent two future second-round picks (2019 and 2023) to the Atlanta Hawks in order to acquire the 34th overall pick which they used to get Graham.
To read more of this article click the link below! 
Source: https://swarmandsting.com/2018/07/07/charlotte-hornets-sign-rookie-devonte-graham-three-year-deal/